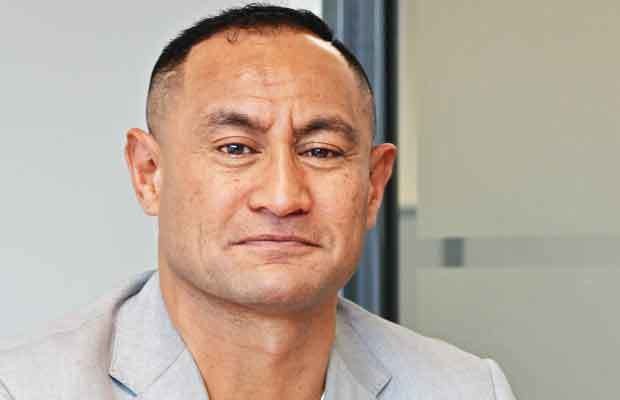 by Philip McKibbin
Apollo Taito is a father, a husband, an uncle, a soldier… and a vegan. He went vegan 8 years ago, and he is now a role model for the people around him. He was inspired to change by his wife, Helene. Veganism was a big thing for her, he says. 'I knew that if I wanted to have a part in her life, I had to review what I was doing and how I was eating.'
Initially, he was persuaded by the health benefits of veganism. Over time, however, his reasons changed, and he became more concerned about animal welfare. 'My wife kept sharing the main rationale why she went vegan. That became a key part of my life as well, especially around the pain and suffering that was happening.'
He believes being vegan is all about values. It connects to the things that are important to him: compassion, love, duty, mercy, justice, and purity. 'Those all influence my decisions about what I buy, how I act, how I interact with others as well,' he says.
Integrity is a big part of it, too. 'It's not just a lifestyle, being a vegan,' he explains. It relates to all the ways he conducts himself, 'as a father, as a soldier, and as a manager, too.' That means avoiding compromising on little things, like fish sauce or honey. Sometimes, it means he has to speak up. 'For example, in my last job they wanted to say farewell to me with a lunch. Even though I was going to cause a lot of them inconvenience, I said, "Look, if there's going to be a lunch for me, I don't want there to be any animals. I don't want that provided as a farewell for me. It wouldn't really reflect who I am as a human being."'
Apollo is a Warrant Officer in the NZ Army, and he says some of his colleagues have become interested in his lifestyle. He attributes this to how he models food choices, as well as how he acts and handles hardships in the army. That's what wins people over, he says. 'I haven't really put out that hard message about being a vegan and everything else is horrible and putting on all that guilt.' He says he has a few colleagues who are plant-based and a few who are vegan. (When he says 'plant-based' and 'vegan', he's making a distinction between an approach which focuses on the sorts of food we choose to eat and a broader, ethical way of life. 'Being vegan is an ethical standpoint for me,' he explains.)
Food can be useful for changing people's perceptions, though. This is the main way he shares his veganism with his Samoan family. 'I do it by changing a lot of the food, like chop suey, or whatever it is, into a vegan version. That really removes some of the myths, that you have to eat some sort of pig or chicken.' He says he's fortunate that his nephews and nieces are open to veganism. He attributes this to the greater awareness the younger generation has around climate change. Veganism is also great for the environment, he points out. 'So they ask their parents, "Why do Uncle Apollo and Auntie Helene not eat meat and that?" Sharing food along with the reasons has helped them get used to it.
One of the things that has changed along his journey is his involvement in activism. 'We're very conscious about what we do here, for our child, our health products, what we support commercially as well, what we buy,' he says. 'Obviously, it's got to the next stage where being vegan and what we purchase, what we buy, isn't enough, and then you have to be more active and go out there and help make change.' He and Helene have always been aware of the restrictions around protest that he faces as a soldier and working for the Ministry, because there is the potential for conflicts of interest in his responsibilities and duties in those roles. 'Like, for example, we wouldn't be able to go and do any break-ins and things,' he says. Instead, he has taken part with animal rights groups like Direct Animal Action on rodeo. 'The reason why I chose that one is it is something I think we can get rid of, or stop, or ban straight away,' he explains. 'In our country, a lot of people realise that it's not on, it's not Kiwi.' He's also been involved with SAFE, campaigning against live exports and trying to improve the lives of the victims of animal agriculture.
Apollo believes activism should be inclusive, and he says he has seen all sorts of people out protesting – including farmers who realise something is seriously wrong with modern animal agriculture. 'You can't turn those people away,' he says, and, actually you get a lot more buy-in from the New Zealand public when they see people from different backgrounds getting out to campaign for positive change.
As for being vegan in 2020, Apollo is nothing but positive. 'I think it's a fantastic time to be a vegan now. When I started being vegan there were very few Pacific Islanders or males being vegan, but now we've seen an explosion of people who are vegetarian and vegan, and I think it's fantastic.'
Are you a member? Members of the NZ Vegetarian Society receive a copy of our quarterly magazine, Vegetarian Living NZ, packed with great articles, the latest veg~n news, and plant-based recipes. Become a member today!