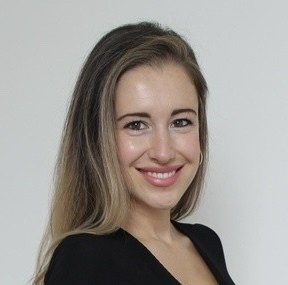 The Autumn issue of our quarterly magazine is out now! In this issue we say farewell to our Editor Margaret Johns and welcome Ina Babic as the new Editor of Vegetarian Living NZ.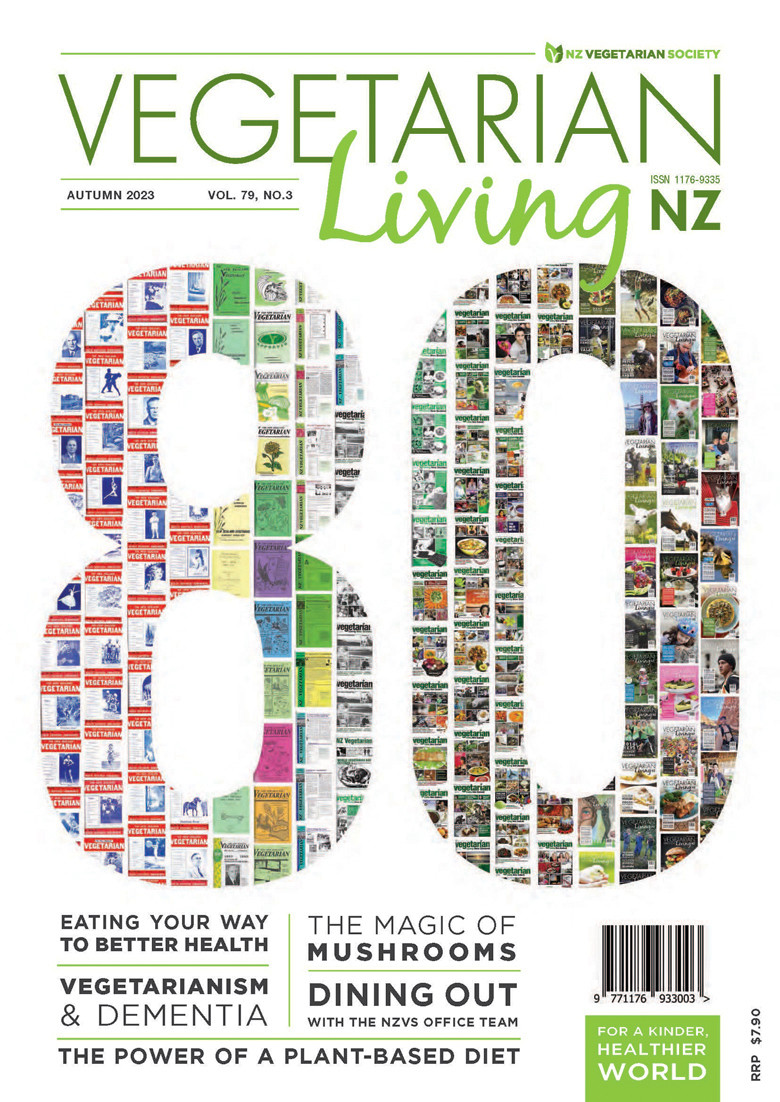 Thanks & Farewell!
The NZ Vegetarian Society has been in existence for 80 years this year, and the first 'Bulletin' (as it was called then) was produced in June 1946. Within a few years it became The New Zealand Vegetarian and remained as such until December 2004, when it became Vegetarian Living NZ.
Over time, the magazine has undergone many changes in format, size and layout: Mrs Roma Dunningham (the original Editor of The New Zealand Vegetarian) did her own layout, as did Mrs Truda Burrell who took over from Roma Dunningham. When I took over the editing in 1982, I learnt a huge amount about layout and printing over the ensuing years. Pam Bidwell in Wellington took over in 2004, while Sharon Gottermeyer took over the graphics and layout and the magazine was produced in Christchurch for several years from 2006, when John Livesey was the Editor.
An editorial team based back in Auckland took over from John in 2009, led by myself, and including, at different times, Nicky Owers, Fiona Brodie, Sarah Young and Jeanette Blackburn. After some deliberation, in 2014 we took the plunge and produced a full colour magazine and at the same time Sandi Wilson took on the role of graphic designer.
I'd like to thank all those who have contributed articles and columns over the years I've been involved, and I now have pleasure in passing the editorial "baton" to Ina Babic. I know Ina has great plans, not just for the magazine but also for celebrating the 80th anniversary of the Vegetarian Society this year, and I look forward to taking part in some small way!
- Margaret
Thanks & Hello!
I am thrilled to be given the opportunity to be Editor of Vegetarian Living NZ. Thank you, Margaret and the NZ Vegetarian Society Committee, for trusting me with this important role! I am very excited to contribute to making a real difference in protecting our environment, improving human health and reducing cruelty to animals.
In this issue, Dr Heleen Haitjema, co-founder and Board Chair of Doctors for Nutrition writes an article on eating your way to better health. She provides valuable tips on easing your way into a whole food plant-based diet. This is a crucial topic we need to place further focus on, to encourage more of the general population to reduce their meat consumption and start the switch to a plant-based diet.
Margaret interviews Greg Rathbun & Tann Duangprasit from 'Maungatapere Mushrooms' and highlights the magnificent health benefits of mushrooms. Dr Alastair Macdonald contributes an interesting piece on the link between diet and dementia, and I interview Michaiah Simmons-Villari on her plant-based diet journey as well as the link between overall health, mental wellbeing, and diet. Enjoy our Autumn issue!

- Ina