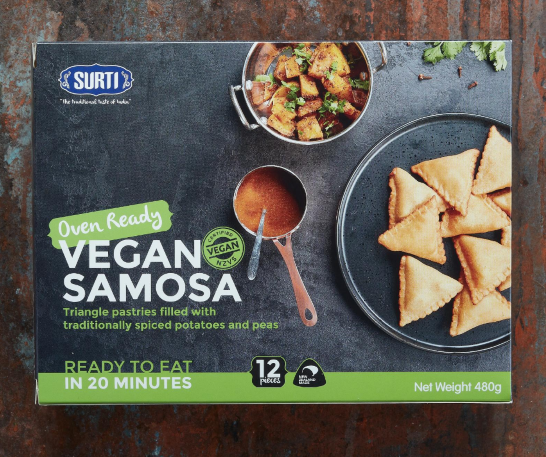 We tried the new Vegan Samosas from Surti, and we loved them! They're New Zealand-made and NZVS Vegan Certified, and they're really easy to prepare. Simply pop them in the oven, and they're ready to eat in 20 minutes. We were really pleased with how they tasted – full of flavour, but not too salty! For the perfect accompaniment, check out the Sweet and Sour Chutney recipe below. You'll find the Vegan Samosas in Countdown stores nationwide, and in Farro Food.
Sweet and Sour Chutney
Ingredients:
2 x cups water
100g seedless dates
1 tsp salt
½ tsp red chilli powder
2 x tsp golden syrup
2 x tsp lemon juice
Method:
Place water and seedless dates in a pot on a stove and boil for 5 minutes.
Leave to cool for 10 – 15 minutes.
Blend mixture with a stick blender or in a food processor until smooth.
Add salt, red chilli powder, golden syrup and lemon juice to mixture.
Mix well and serve with Surti's Vegan Samosas.