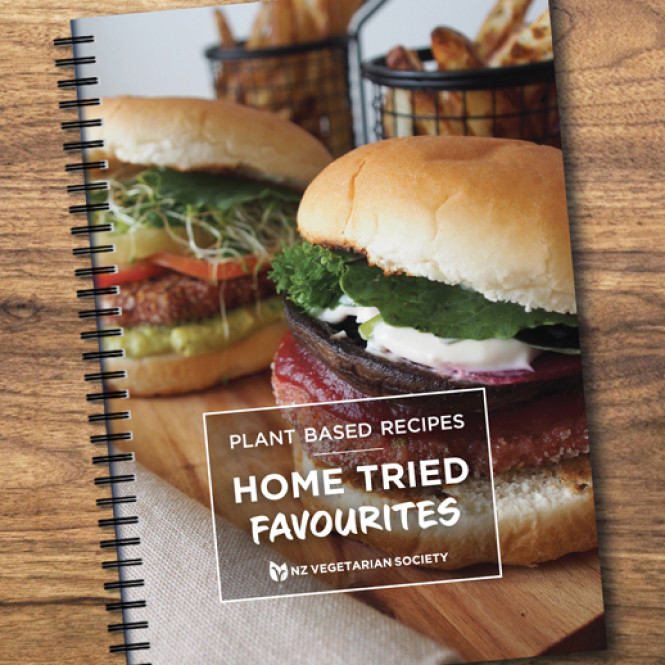 NZVS Home-Tried Favourites Recipe Book
Our new Home-Tried Favourites Recipe book is filled with gorgeous, 100% plant-based recipes that we love and we hope you will love sharing them with your family and friends too. There are over 80 easy to make recipes for you to enjoy.
Desserts, pastry dishes, soups, salads, international dishes, sauces/dips, vegan cheeses and spreads … – so many delicious recipes! Perfect gift for a new vegetarian or vegan or anyone who loves easy-to-prepare but nutritious meals.