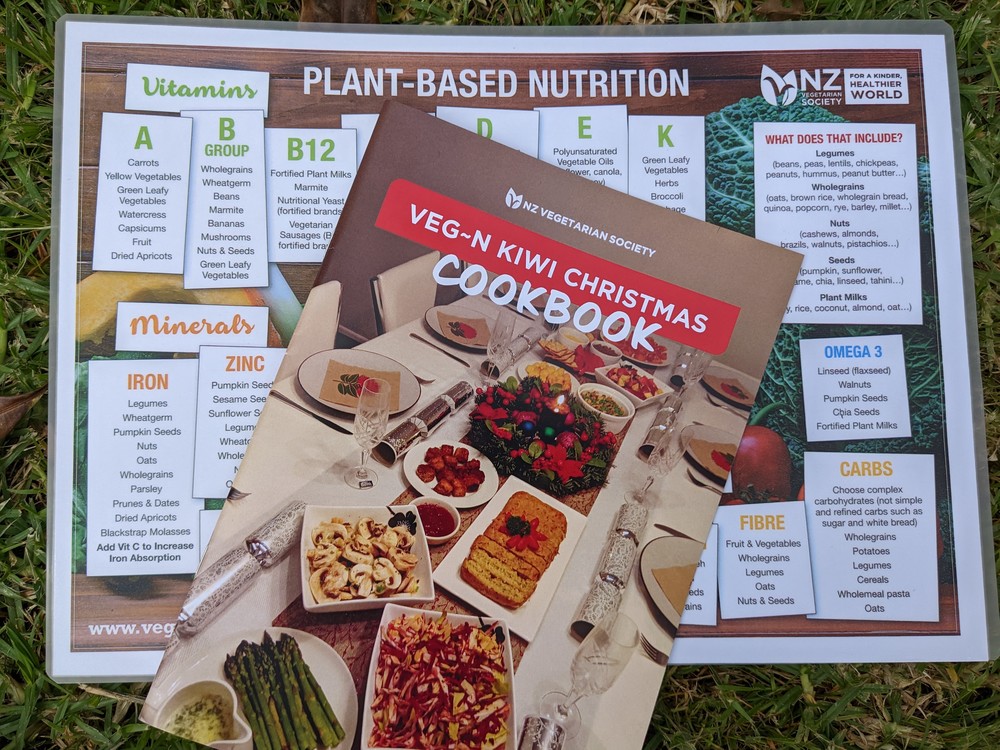 Veg~n Kiwi Christmas Cookbook + Nutritional Chart
This mini cookbook is a collection of easy to make veg~n recipes that uses mainly everyday ingredients. For anyone who doesn't know what to cook for a veg~n Christmas and is looking for inspiration.
Combine it with a nutritional chart and save! This is a super handy guide to make sure you get all the necessary nutrients in your diet. A simple but inspiring and useful reminder to get our diets sorted.
Order by 19th December to receive the book by Christmas!