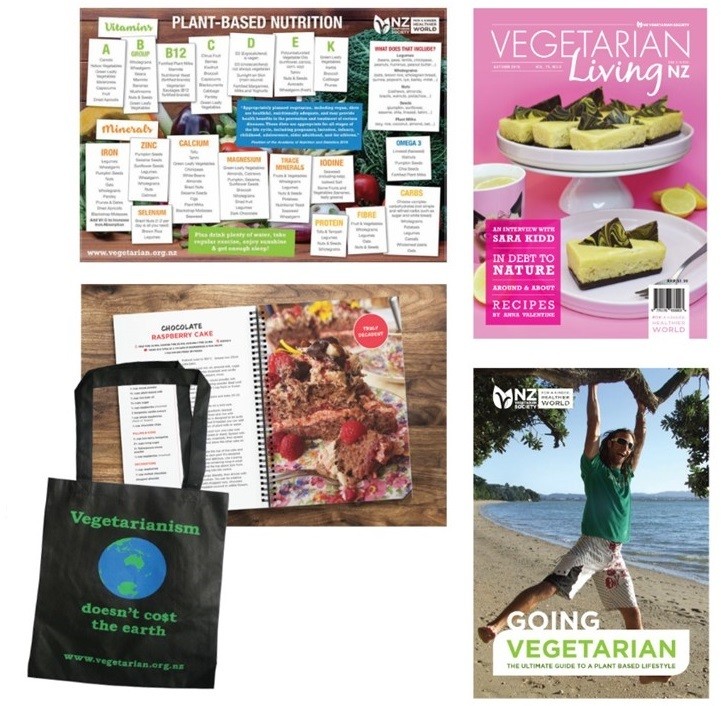 Vegetarian/Vegan Starter Kit
A perfect gift for vegetarians and vegans or those considering going veg.
The pack includes:
Home Tried Favourites Recipe book (value: $25) – over 80 easy to make 100% plant-based recipes. A5 size, 128 pages
Vegetarian Living, NZ magazine (value: $7.9) – the official publication of the NZ Vegetarian Society
Going Vegetarian Booklet (value: $15) – Everything you need to know about how to go and stay vegetarian/vegan. Covers the reasons to go veg, the nutrition, recipes and much more. 48 pages
Plant-based Nutrition Chart (value: $5) – A4 size, laminated with helpful information – a must-have in every vegetarian/vegan household
Shopping Bag (value $2) – 'vegetarianism doesn't cost the earth'
Total value over $45 + good karma 🙂 Profit from the sale will go towards the work of the NZ Vegetarian Society.