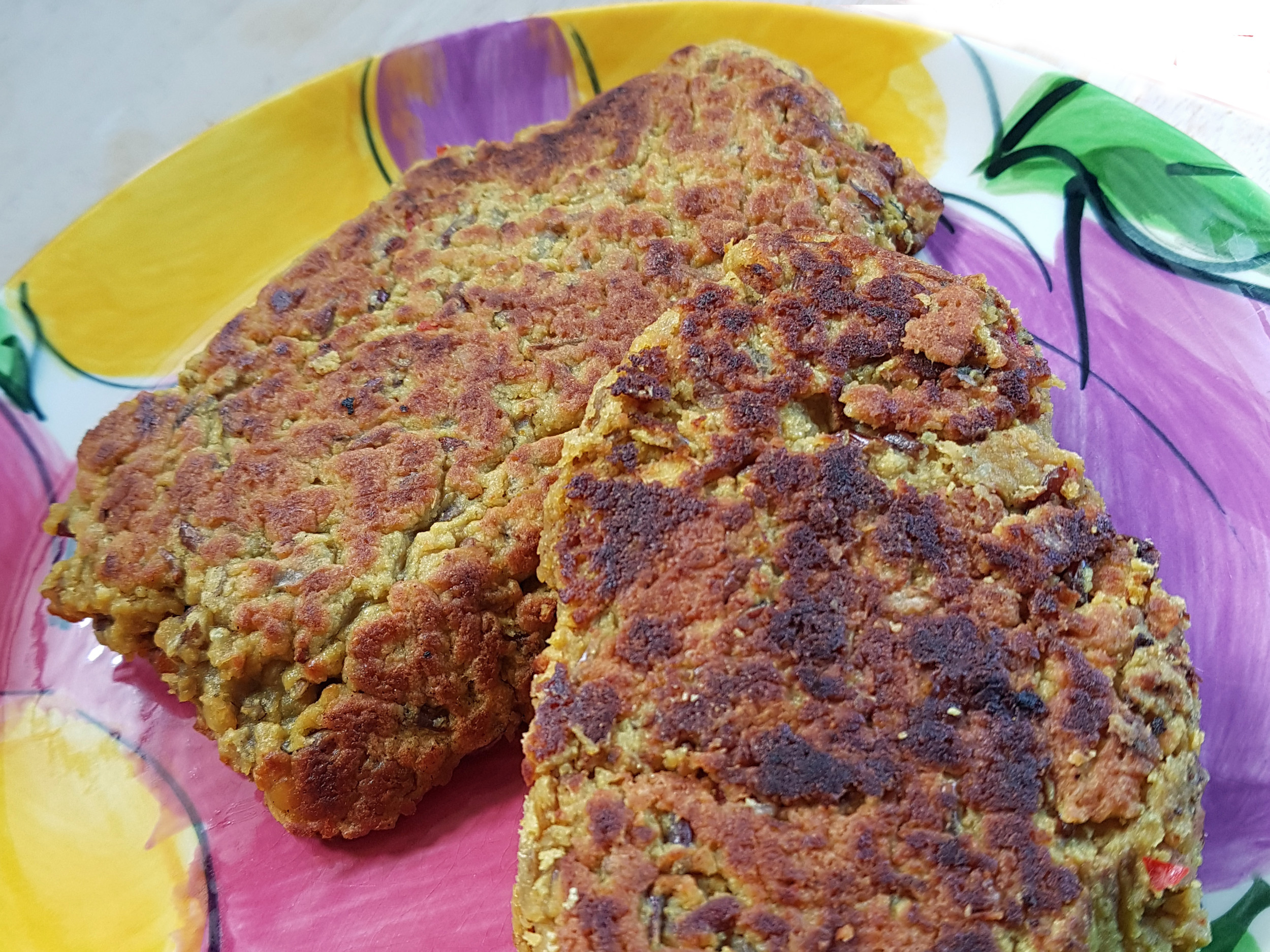 A great recipe to use up leftover rice!
Great as fritters with vegetables or salad or as burger patty.
The left overs are great as a filling in a sandwich with salad or as a toasted sandwich with bit of angel food cheese or other melty vegan cheese and tomato. Heat the patty first in the sandwich press and then put together with the bread and other ingredients so it heats all the way through.
A big thank you to Caroline Jack for the recipe.
Ingredients
½ cup red lentils
1 cup cooked rice – any type is fine
1-2 Tbs grated ginger (can substitute finely chopped and lightly fried onion)
¼ cup rice flour, wheat flour or cornflour
2 Tbs sweet chilli sauce
½ tsp turmeric
Few splashes of tamari or soy sauce
¼ tsp salt – or extra tamari soy sauce
4 Tbs savoury yeast or 1-2 tbs Angel food cheesy mix
2 Tbs canola oil
Black or white freshly ground pepper to taste
Directions
Cook ½ cup red lentils in about 2 cups water until the lentils are soft and most of water is absorbed.
Cook the rice as per packaging instructions.
Mix all ingredients together with the cooked rice and lentils.
Leave to stand for 5 to 10 minutes so mixture firms up a bit. If too dry add bit of water.
Form into patties.
Fry in oil in a non-stick pan for couple minutes on each side until golden brown.
Latest vegetarian & vegan recipes
Other delicious ideas…