Recipes
Roasted Brussels Sprouts with Parmesan and Hemp Hearts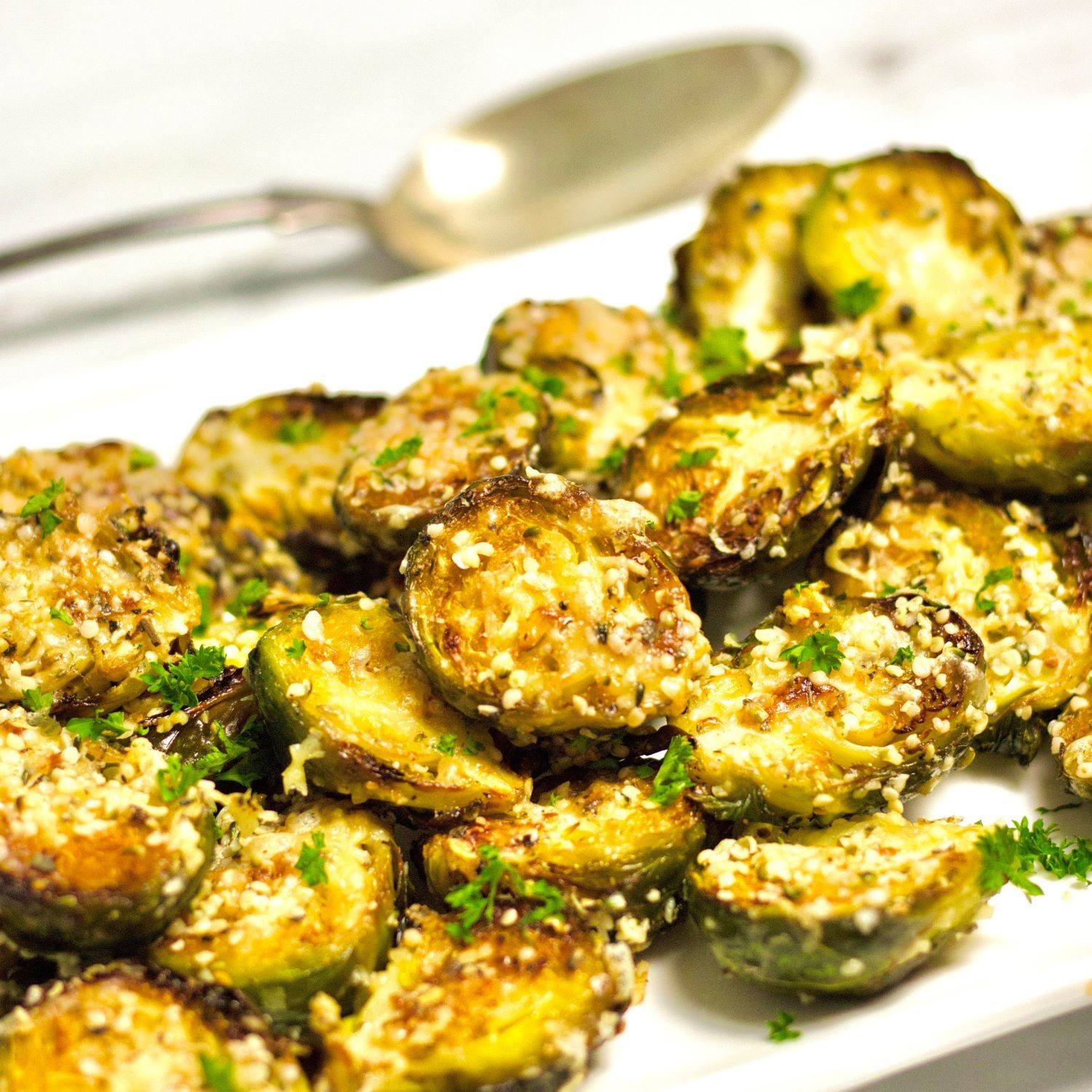 Delicious, roasted brussels sprouts with parmesan and a liberal sprinkling of Hemp hearts. The perfect winter veggie side dish made special with just a little extra effort. Rich in antioxidants and cancer-protecting compounds, healthy omegas, and extra protein.
*Parmesan cheese is not generally vegetarian as it often contains animal rennet. Try a great dairy-free alternative such as Angel Food parmesan or try HempNZ™ recipe here.

Photography by Fay McCormick, HempNZ™
Ingredients
400g brussels sprouts
3 Tbs olive oil
½ tsp salt
½ tsp cracked pepper
½ Cup dairy-free parmesan - bought or homemade.
¼ Cup Hemp hearts
Fresh chopped parsley to serve
Directions
Preheat your oven to 180-200°C depending on how hot your oven runs.
Trim the sprouts of any old leaves and cut each sprout in half.
Place in a bowl with other ingredients and toss gently to coat.
Tip the sprouts onto a baking paper-lined roasting pan and spread them out evenly.
Bake for 25-30 minutes or until golden brown.
Transfer to a serving dish and sprinkle with fresh chopped parsley.
Latest vegetarian & vegan recipes
Other delicious ideas…