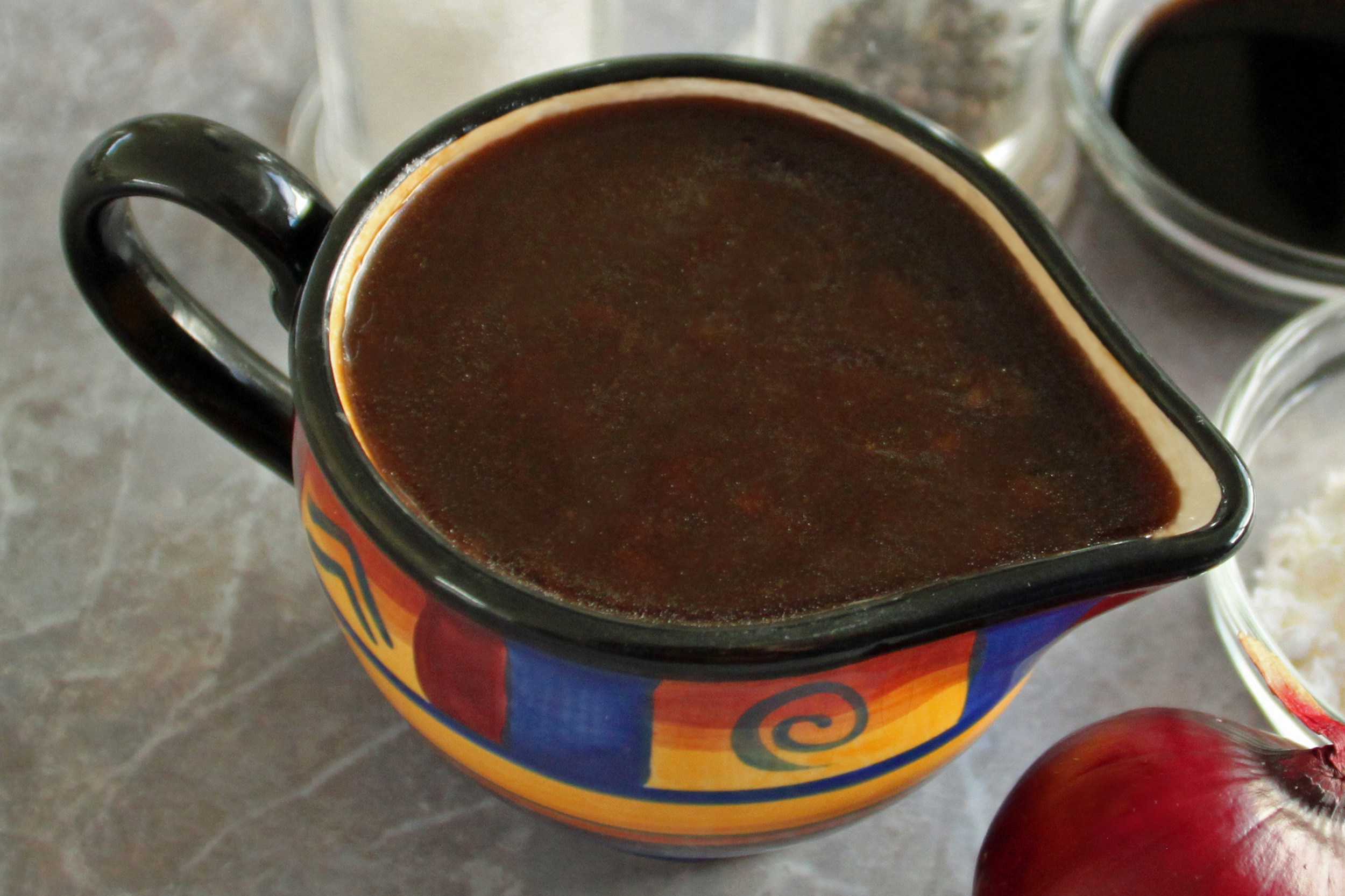 Everyone's got to have gravy! Here's a very tasty gluten-free vegan gravy recipe.
Cashews thicken the gravy and add a slight sweetness, as well as adding protein.
Ingredients
2 cups hot water
2 Tbs Braggs Liquid Aminos or GF Soy Sauce
1 Tbs cornflour
2 tsp onion powder
2 tsp savoury yeast
1/2 tsp salt
1/2 cup cashews (raw or roasted)
Directions
Put all ingredients, except the cashews, into a saucepan and heat.
Grind cashews in a coffee grinder and stir into mixture in saucepan.
Cook until thickened.
Alternatively, put all ingredients except one cup of water into a blender and blend until smooth (approximately 5 minutes). Put in pot with second cup of water and heat until thickened.
Latest vegetarian & vegan recipes
Other delicious ideas…