Recipes
Cauliflower Curry (Aloo Gobi)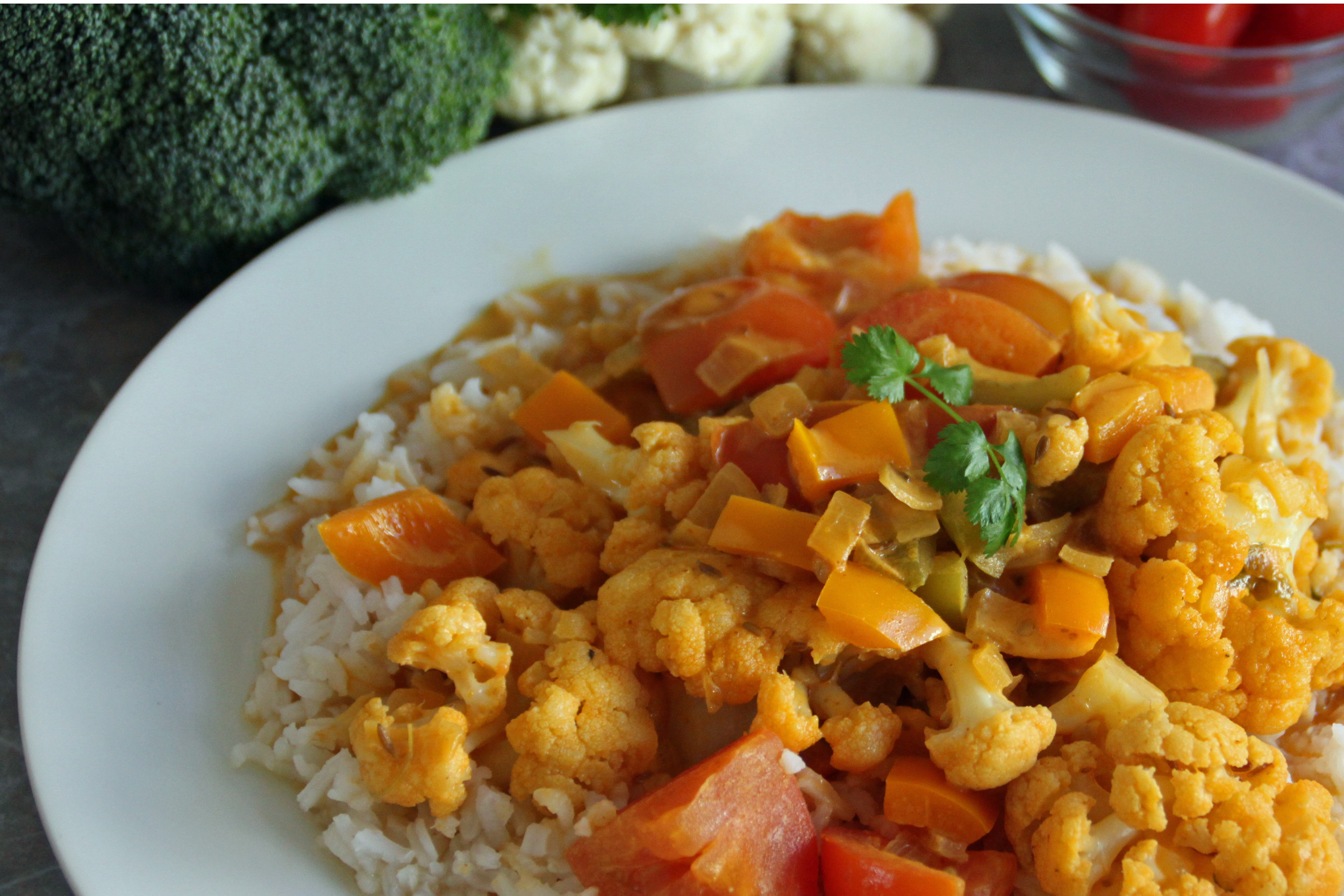 This dish makes uses of a very popular vegetable in North India, and no doubt you will have seen it offered on many Indian restaurant menus.
Ingredients
3 Tbs vegetable oil
1 tsp fennel seeds
1 large onion, finely chopped
½ tsp ground turmeric
Chilli powder to taste
4 Tbs tomato purée
250g cauliflower florets
150g green capsicum, cored, deseeded and cubed
4 tomatoes, quartered
600ml unsweetened plant based milk
250ml water
Salt to taste
Small bunch of coriander, finely chopped (include some stalks, which have lots of flavour)

Directions
Heat the oil in a frypan. Add the fennel seeds and cook, stirring constantly, for one minute, or until golden brown. Add the onion and cook for 10 minutes, stirring frequently.
Add the turmeric and chill powder and fry for two minutes, then stir in the tomato purée. Add the cauliflower florets, green pepper, tomato quarters, milk, water, and some salt. Cook over a medium heat for 5–8 minutes, stirring frequently.
When the vegetables are tender, stir in the fresh coriander. Serve with Indian bread, cashew nuts and lemon rice, or plain rice.
Latest vegetarian & vegan recipes
Other delicious ideas…