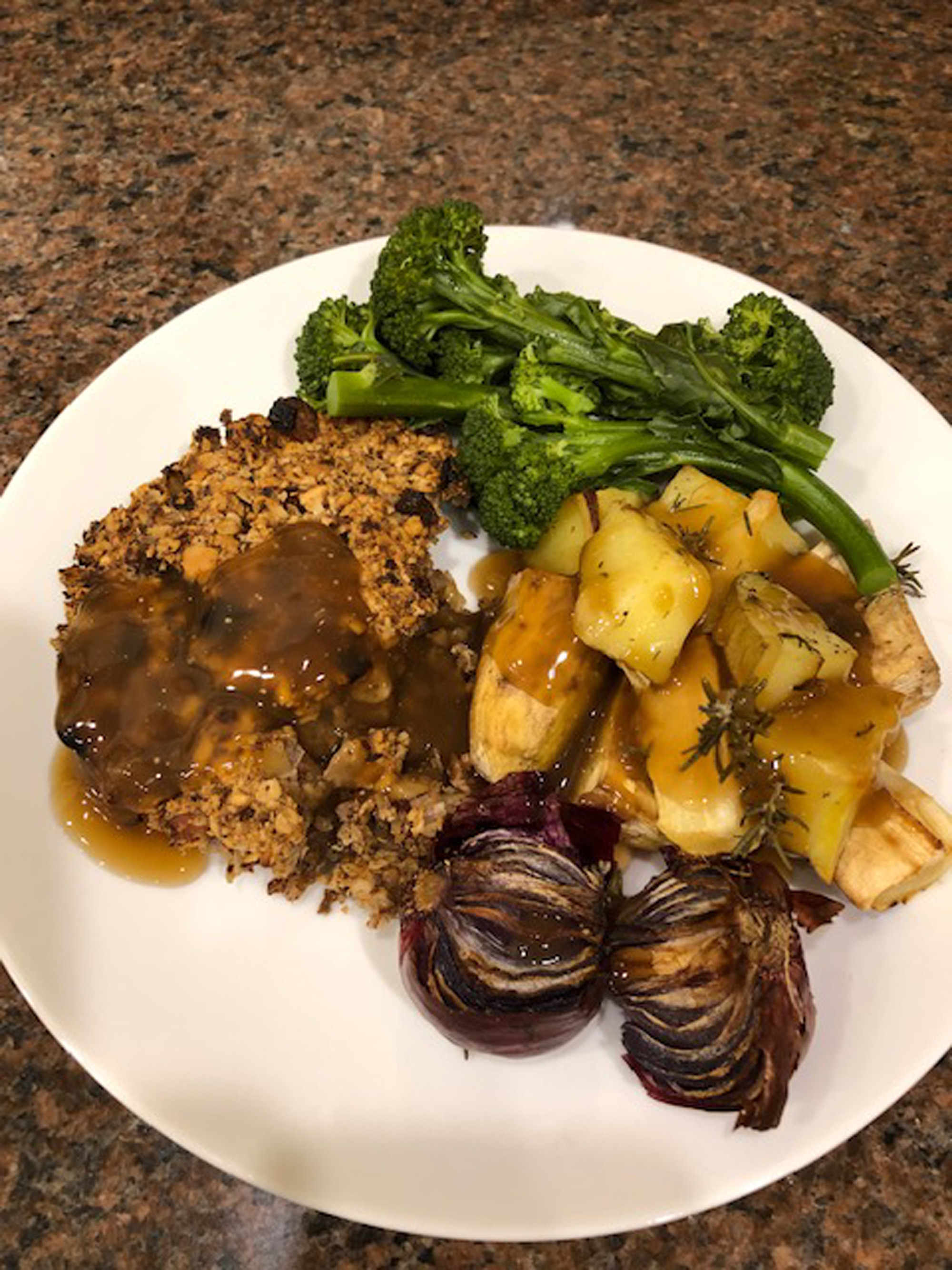 Vegetarianism is growing rapidly in New Zealand, but other parts of the world have had meat-free cuisines for centuries. For a rich and varied plant-based diet, talk to Chinese, Indians, Mexicans… Our wonderful volunteers have shared authentic recipes from around the world. Most of these recipes were traditionally vegan, but some were meat-based recipes that have been 'veganised'. We have collected 31 recipes from 31 different countries to share with you – one for each day of October, World Vegetarian Month.
Thanks to Jeanette Blackburn for the English recipe – nut roast, served with roast root veggies, gravy and broccolini.
Nut Roast has been a classic English winter dish for a long time, and is often used on Christmas Day as a vegan alternative.
Ingredients
1 med onion, chopped
30ml vegetable oil
1 Tbs soy or tamari sauce
1/4 pint hot water
225g chopped mixed nuts
2 Tbs ground almonds
100g wholemeal breadcrumbs or rolled oats
1 Tbs sage
1 Tbs thyme
Pinch cayenne pepper
Salt and pepper to taste
Directions
Pre-heat oven to 180oC.
Saute the onion in the oil until soft but not browned.
Combine all of the ingredients together; the mixture may be slightly slack.
Turn into an oiled ovenproof dish and bake for 30 minutes until golden brown.
Latest vegetarian & vegan recipes
Other delicious ideas…