Recipes
Ginger Loaf with Maple Walnut Butter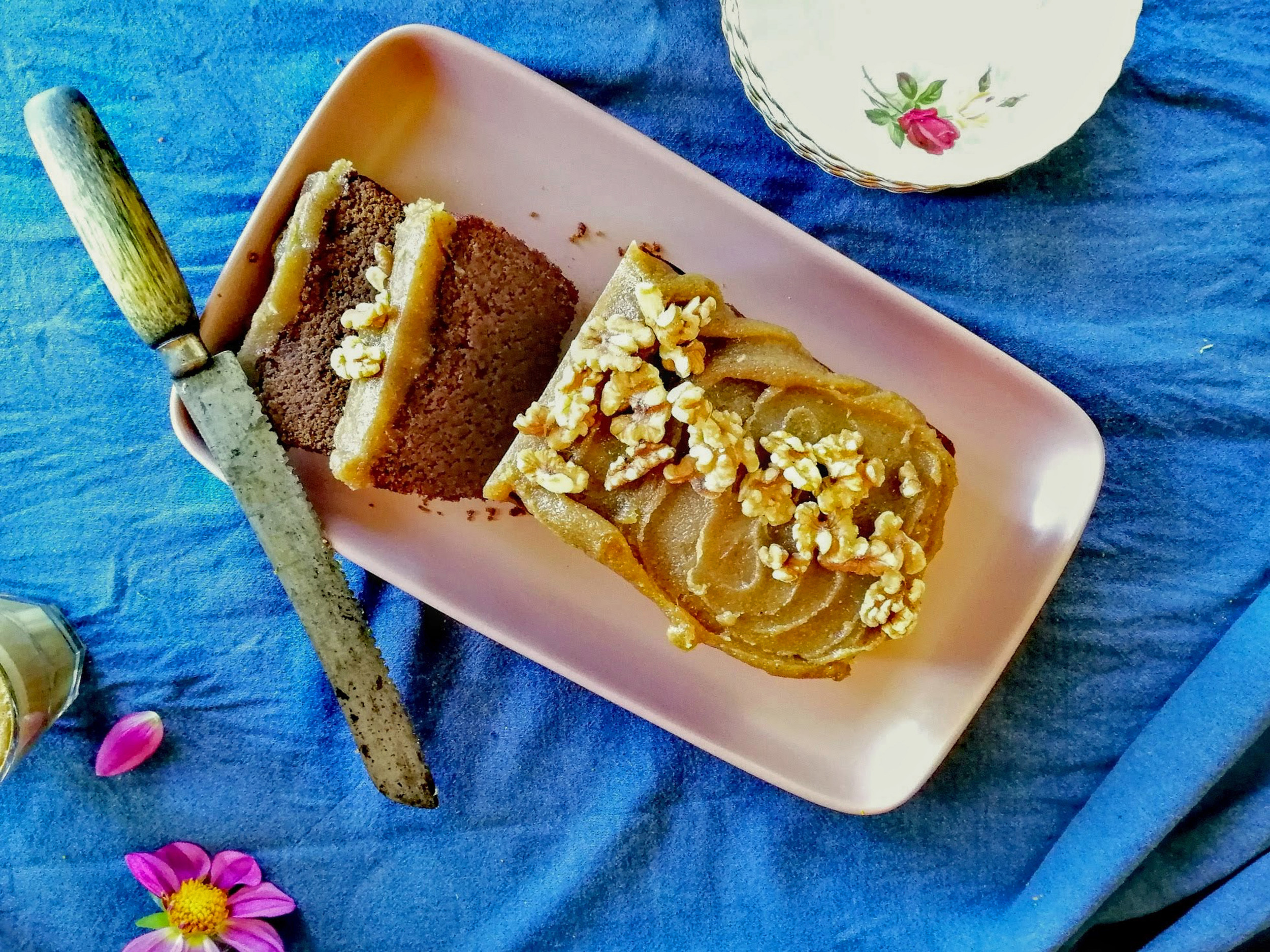 This recipe is from the Veggie Tree Cookbook by Anna Valentine. Anna's recipes also feature in our Vegetarian Living NZ magazine.
Moist, sweet and spicy this loaf is even better after a couple of days in the tin – if it lasts that long! The maple walnut butter is equally delicious on toast.
Ingredients
Refer to next section for ingredients.
Directions
Line an 11 x 22cm tin with baking paper.
Gather your ingredients and preheat the oven to 160ºC. Place a sieve over a large bowl and sift in:
1 cup wholemeal flour
1 cup plain flour
2 tsp baking powder
1 tsp baking soda
small pinch of salt
1 Tbs heaped of ground ginger
1 tsp mixed spice
1 tsp cinnamon
Measure the following ingredients into a separate bowl:
½ cup rice bran oil
1 cup maple syrup
2 Tbs molasses
2 Tbs coconut syrup
1 cup soy milk
1 Tbs apple cider vinegar
1 tsp vanilla extract
Whisk the wet ingredients together until emulsified. Make a well in the centre of the dry ingredients and pour in the wet ingredients, then whisk together well. The mix will be quite wet.
Pour into the loaf tin and bake for 1 hour. Test it's done by inserting a skewer in the middle of the cake; the skewer should come out clean. Cool on a rack. I keep the baking paper on so it's easy to transfer to an airtight container when completely cold.
WALNUT BUTTER
Add to a food processor:
1 cup walnuts
¼ cup maple syrup
Whizz together until a butter forms. Serve with the Ginger Loaf.
Latest vegetarian & vegan recipes
Other delicious ideas…