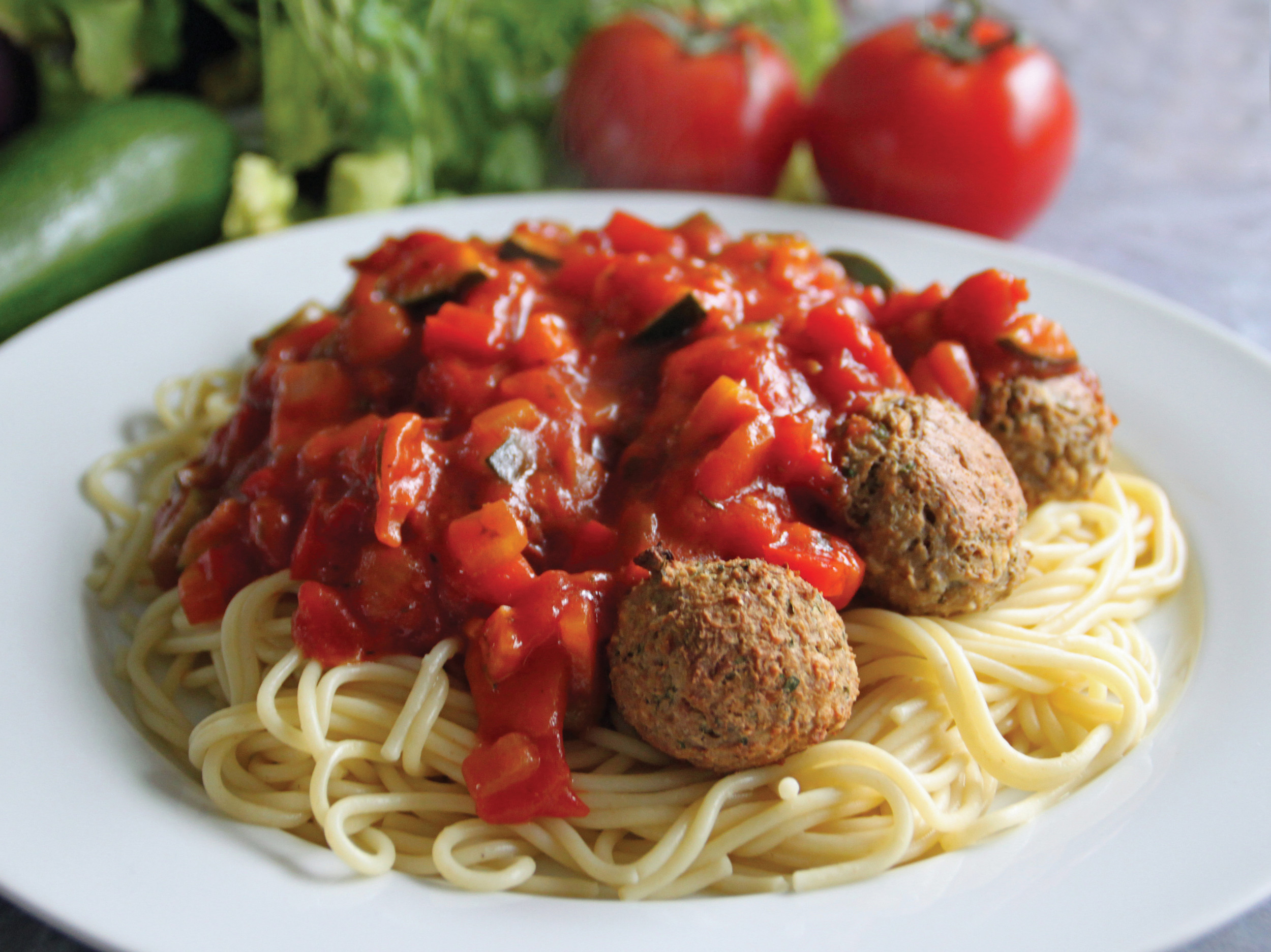 Vegetarianism is growing rapidly in New Zealand, but other parts of the world have had meat-free cuisines for centuries. For a rich and varied plant-based diet, talk to Chinese, Indians, Mexicans… Our wonderful volunteers have shared authentic recipes from around the world. Most of these recipes were traditionally vegan, but some were meat-based recipes that have been 'veganised'. We have collected 31 recipes from 31 different countries to share with you – one for each day of October, World Vegetarian Month.
This is an Italian recipe and can be found in our Home Tried Favourites Recipe book.
Ingredients
300g block soft tofu
1 small onion, quartered
¼ cup pecan nuts or walnuts
2 slices of wholemeal bread
2 Tbs wholemeal flour
1 Tbs chopped parsley
2 Tbs soya sauce
1–2 cloves garlic, crushed
½ tsp dried basil
Spaghetti
Steamed silverbeet (optional)

Dressing
1 jar of pasta sauce or make your own
Directions
Put all the ingredients except the silverbeet into a blender and blend until smooth.
Form into the shape of small balls and place on a greased oven tray and bake for 45 minutes at 200°C, turning the balls over halfway through.
They should be nicely browned when ready.
Serve on a bed of cooked spaghetti.
Optional: steam silverbeet and mix through the spaghetti.
Pour sauce over balls and spaghetti.
Sprinkle with finely chopped parsley and serve it as a complete meal.
Latest vegetarian & vegan recipes
Other delicious ideas…