Recipes
Lemon and Ginger Immunity Booster Shots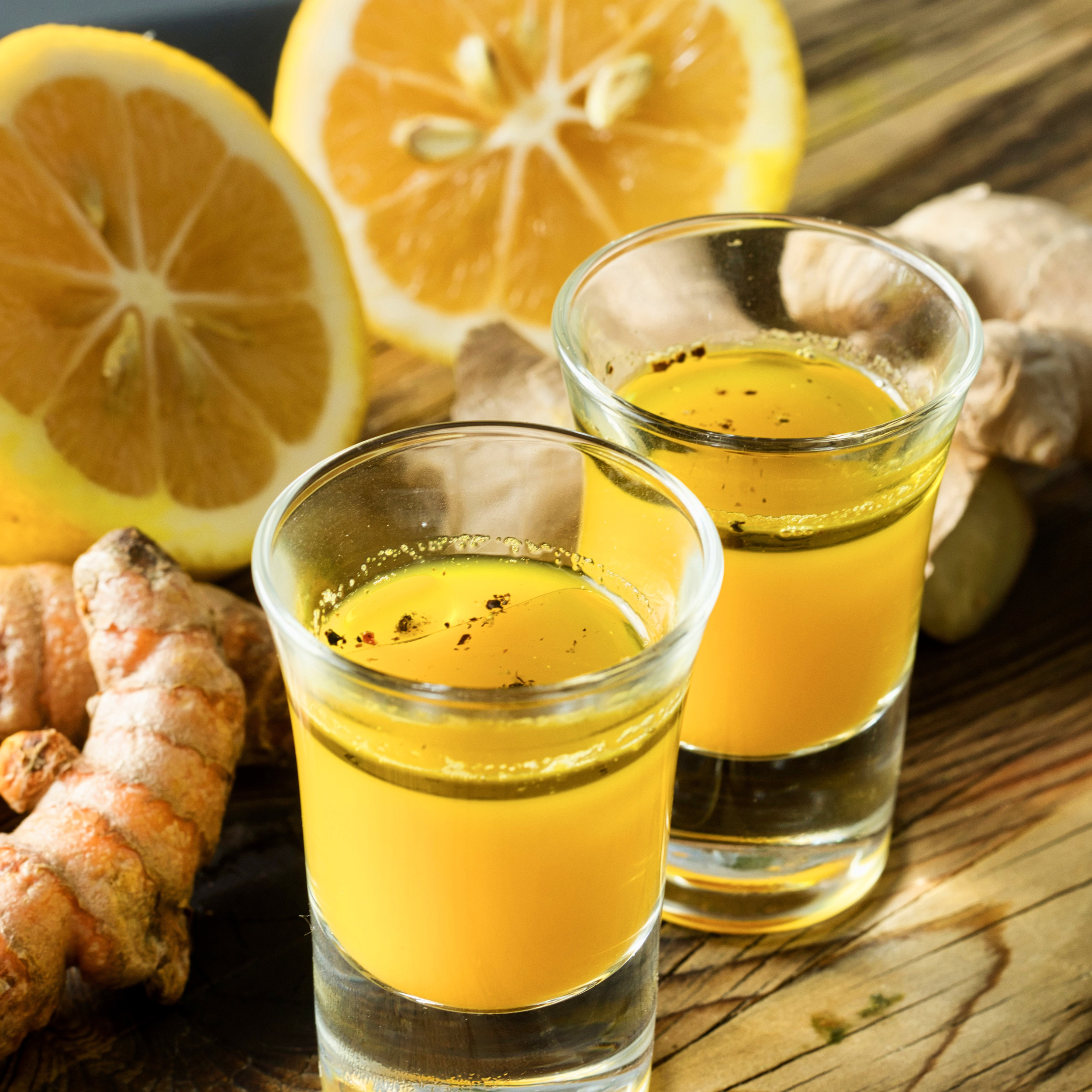 Whip yourself up a zingy immunity boosting shot to help fend off winter colds and illnesses. The antibacterial and anti-inflammatory qualities found in ginger and turmeric help to lessen cold and arthritic symptoms. Lemon and oranges are loaded with vitamin C and aid in detoxification and pH alkalinization of the body. Hempseed oil is rich in healthy omegas and GLA, an omega-6 fatty acid that helps to reduce inflammation.
Photography by Fay McCormick, HempNZ™
Ingredients
1 orange
1 lemon
1 thumb-sized piece of turmeric
1 thumb-sized piece of ginger
1 pinch ground black pepper
1 tsp hemp seed oil (for each shot)
Directions
Roughly chop the turmeric and ginger, juice the lemon and the orange, and pop into your high speed blender.
Whizz for 30 seconds on high.
Strain through a nut milk bag, a fine mesh strainer or a clean tea towel.
Divide between glasses, top each glass with a spoonful of hemp seed oil, and top with fresh cracked black pepper.
Store any leftovers in the fridge, although best consumed fresh!
Freeze any left over pulp and use for smoothies later!
Latest vegetarian & vegan recipes
Other delicious ideas…