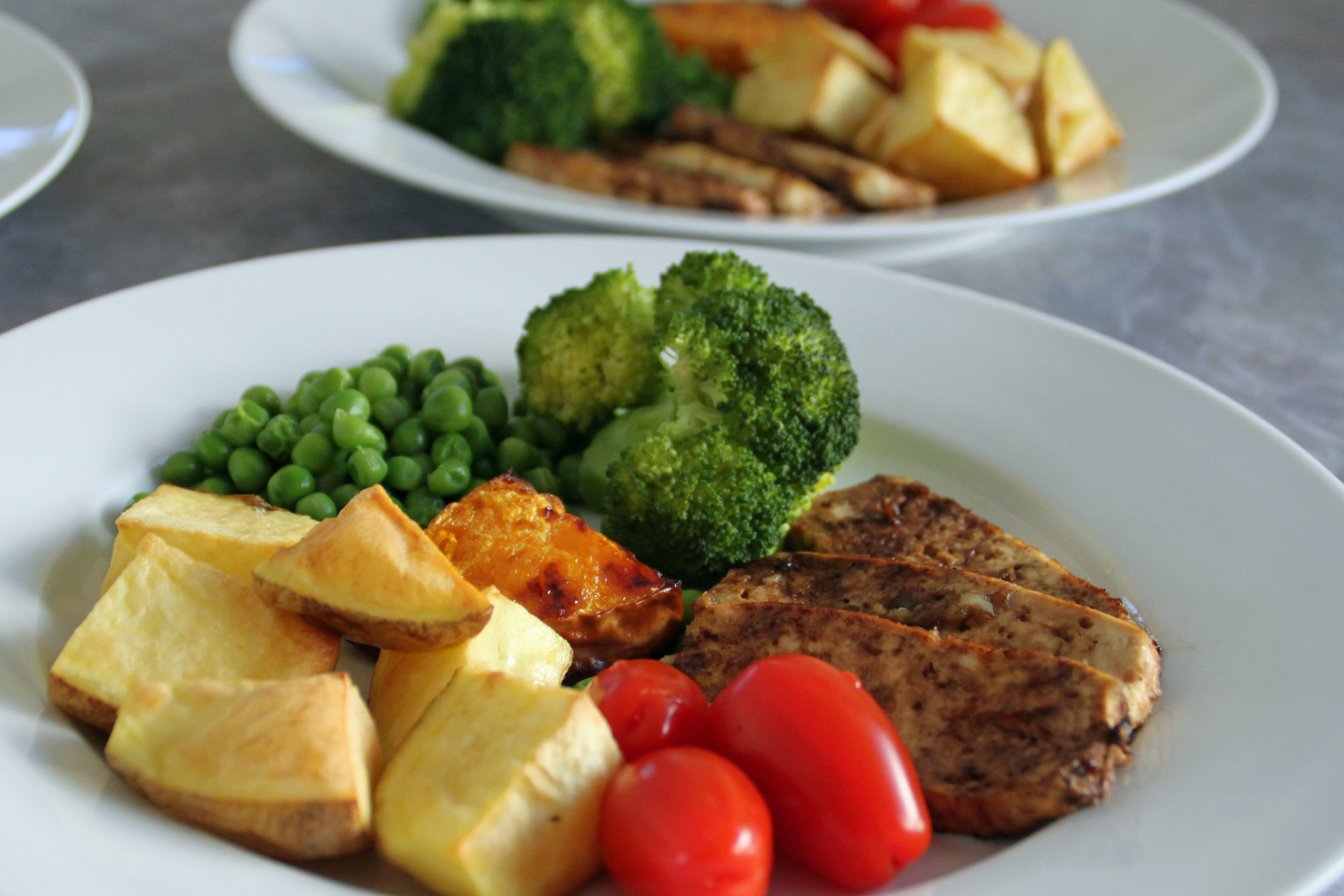 This is a super easy and really tasty way to replace chicken.
Like-chicken is great hot with gravy or cold in sandwiches and wraps.
Ingredients
1 block of firm tofu
Onion flakes
Crushed garlic or garlic powder
Savory yeast
Braggs liquid aminos or soy sauce
Directions
Slice tofu into thin strips and lay in a dry medium-hot pan.
Sprinkle with onion flakes, garlic and savoury yeast.
Cook until golden and then turn.
Repeat step two.
Squirt with Braggs Liquid Aminos or soy sauce and let it sizzle.
Serve Like-Chicken with gravy and roast veggies, put in a salad wrap or sandwich, or eat as a snack if you can't wait!
Latest vegetarian & vegan recipes
Other delicious ideas…