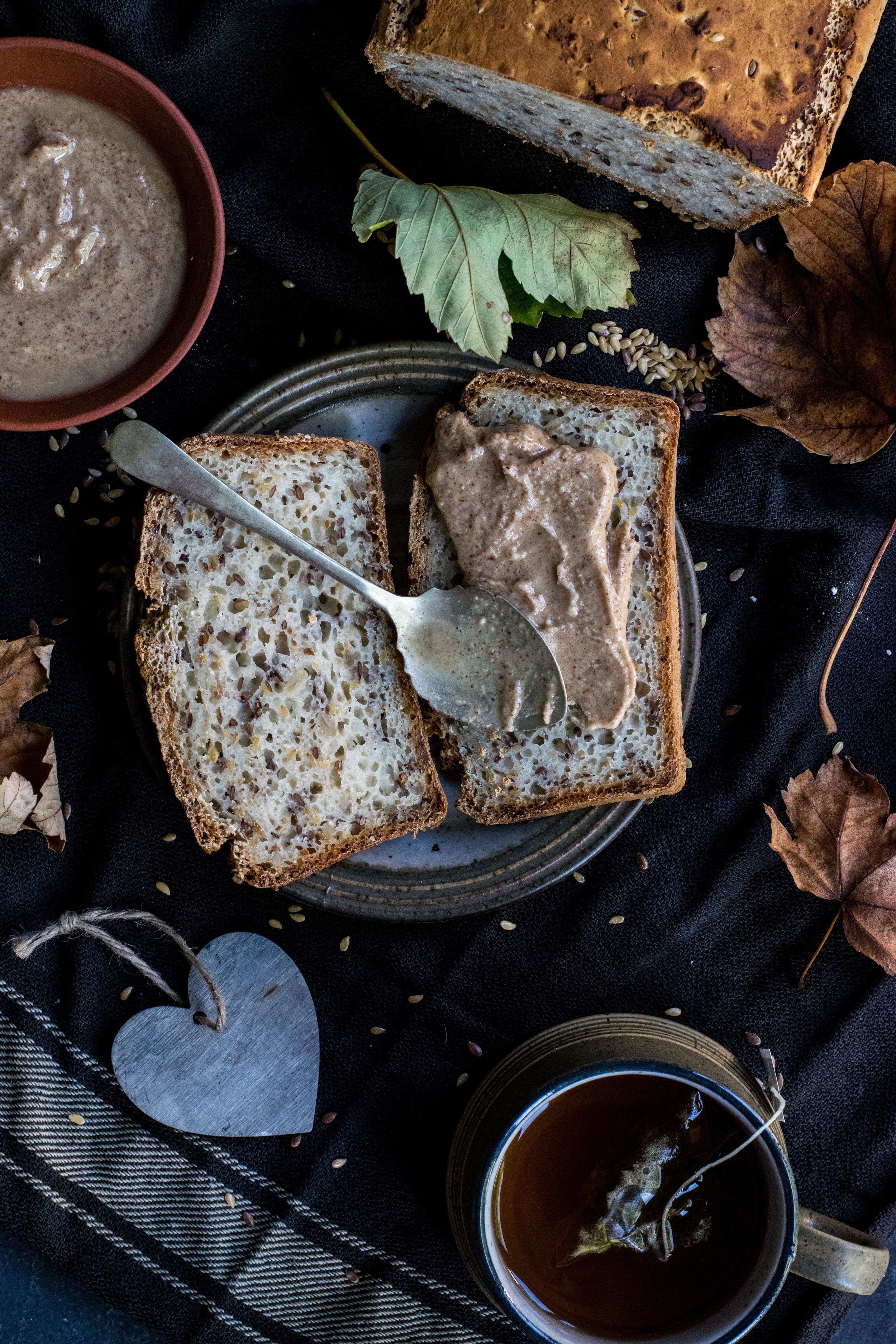 Purebread sent our little team a few loaves of these amazing, vegan, paleo, organic, gluten-free NZVS Approved breads to try. (Thanks, Robert, we love the bread!) I decided to make my healthy marmite recipe to go with this nutritious bread.
NutriMite is a healthier form of Marmite. It contains significantly less salt, no sugar, and no additives. If you want to reduce salt even further, buy unsalted yeast flakes and swap the soy sauce for lemon juice.
Tamari is a naturally fermented soy product like miso and shares many of its health benefits, while also adding flavour to dishes. Savoury yeast flakes are a great source of many minerals and B vitamins. You can buy nutritional yeast in bulk in health food stores. Some nutritional yeasts are fortified with vitamin B12, making it an especially good choice for vegans!
NutriMite is great as a spread on toast or crackers, and even on baked potatoes. It lasts months in the fridge.
Serve with your favourite veggies on the side. I've added a couple of slices of onion to my toast as it enhances the mineral absorption (such as iron and zinc) from whole grains.
If you are interested in learning more about improving the bioavailability of minerals from plant foods, check out this video by Dr Michael Greger at https://nutritionfacts.org/video/new-mineral-absorption-enhancers-found.
Ingredients
1 cup savoury yeast flakes (also called Nutritional Yeast or Brewers Yeast)
3 Tbs extra virgin olive oil, or cold-pressed avocado, or use part flaxseed oil
1 Tbs Tamari (or other naturally fermented soy sauce)
1 Tbs Lemon juice (optional)
6 Tbs water - add more if needed
Directions
Mix all ingredients together in a jar till smooth, then cover.
Keep in the fridge, and it will last for months.
Latest vegetarian & vegan recipes
Other delicious ideas…