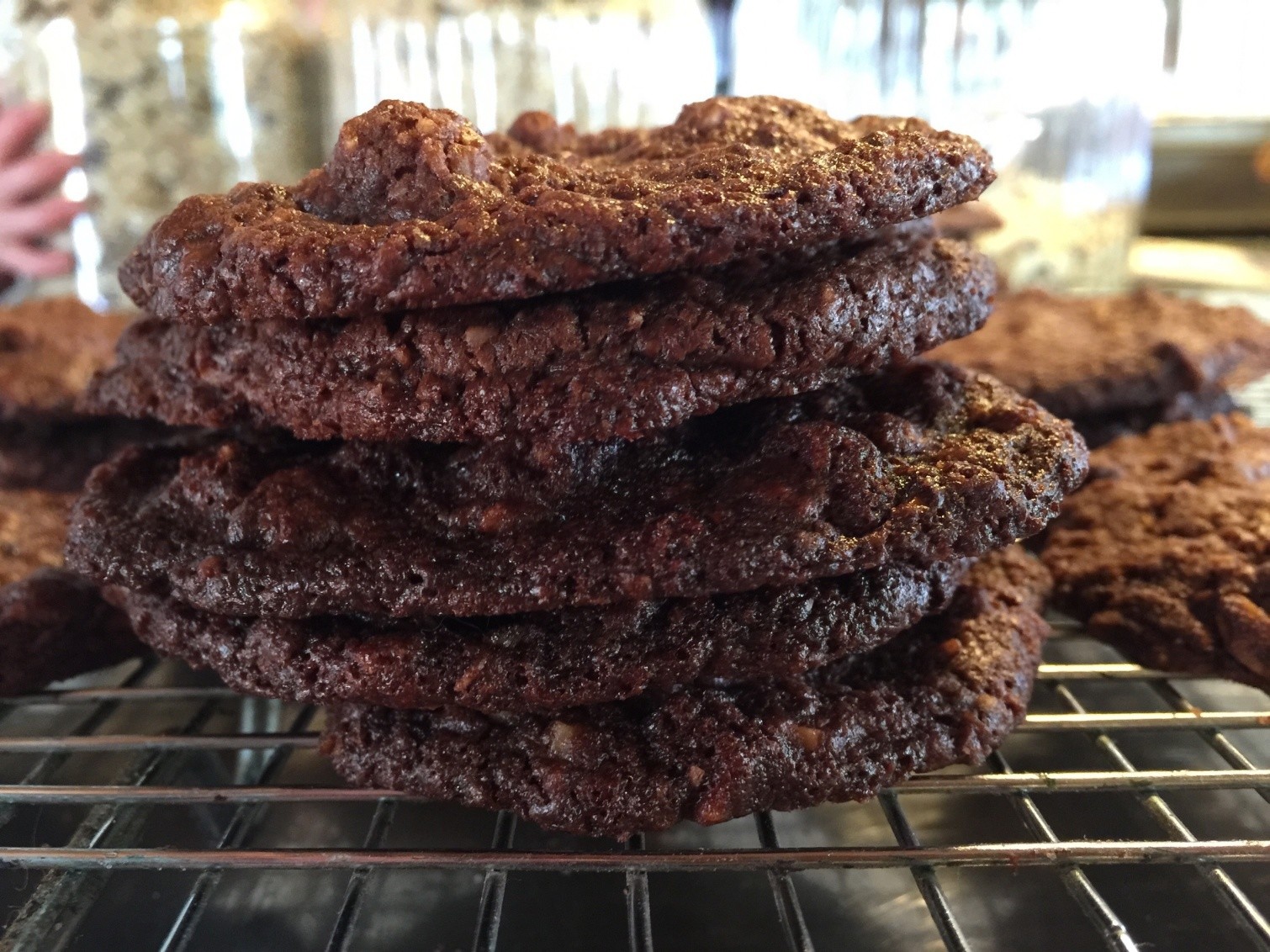 These biscuits are moreish and super crispy. They spread quite a bit when they are cooking so make sure you leave enough room for this. They also need to cool before removing from the tray as they are fragile when warm.
Our thanks to Anna Valentine for sharing this recipe! Click here for more delicious recipes.
Ingredients
Refer to next section for ingredients.
Directions
1. Preheat oven to 180°C. Grease or line a baking tray with baking paper.

2. Start by measuring into a bowl:
50g butter, dairy or plant-based, softened
50g coconut oil
3 tbs (45g) muscavado or brown sugar
3. Mix well until light and pale. Ideally use an electric mixer with a paddle, but a wooden spoon and a large mixing bowl will work too. Then add:
½ can (200g) light condensed milk, coconut, oat, or dairy
1 cup mixed nuts, pulse until finely chopped
3 Tbs desiccated coconut
2 Tbs Dutch process cocoa powder
3 Tbs cornflour (starch)
4 Tbs brown rice flour
½ Tsp baking soda
125g dark Whittaker's chocolate, chopped into small chunks
4. Mix until it just comes together – don't overmix. Shape the biscuits into rounds using two tsp, one to scoop and the other to push off onto the tray. Try to keep them as round as possible and leave 3cm of space between each to spread. Bake for 12–15 minutes.
5. Leave on the tray for five minutes before transferring to a cooling rack to cool completely. Store in an air-tight container, preferably a biscuit tin.
Latest vegetarian & vegan recipes
Other delicious ideas…