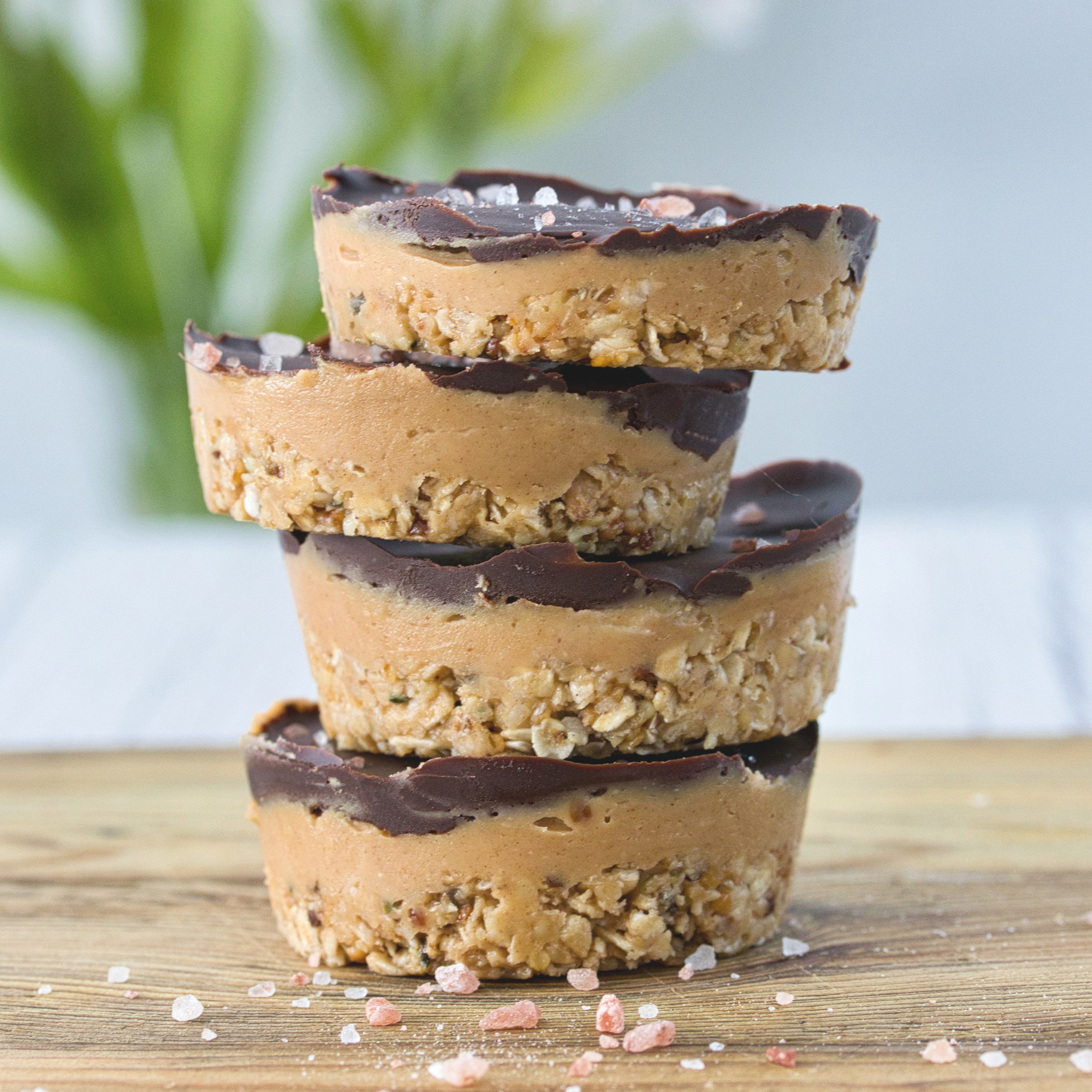 A decadent little raw treat that you can whizz up in a hurry. Made with rolled oats and hemp hearts, peanut butter and chocolate, topped simply with some extra toasted hemp hearts or a little rock salt.
Keep these babies in the fridge or freezer, and don't leave them hanging around too long at room temperature. Best eaten straight away!
Recipe by Hemp New Zealand™. Photography by Fay McCormick, HempNZ™.
Ingredients
First Layer
50 g Rolled oats
20 g Hemp hearts
2 Tbs smooth peanut butter
2 Tbs maple syrup
1 Pinch salt
Second layer
100 g Smooth peanut butter
1 Tbs Maple syrup
Chocolate topping
70 g Dark chocolate (melted)
To decorate
1 Pinch of toasted hemp hearts OR rock salt
Directions
Mix the ingredients for the base in a bowl and press into a 6 cup silicon muffin tray (or 12 minis). Freeze for 15 mins.
While that's setting, mix the peanut butter and maple syrup in a small bowl for the second layer, and spread over the base.
Top with melted chocolate.
Decorate as desired.
Keep in fridge or freezer and serve immediately as these will soften at room temperature.
Latest vegetarian & vegan recipes
Other delicious ideas…