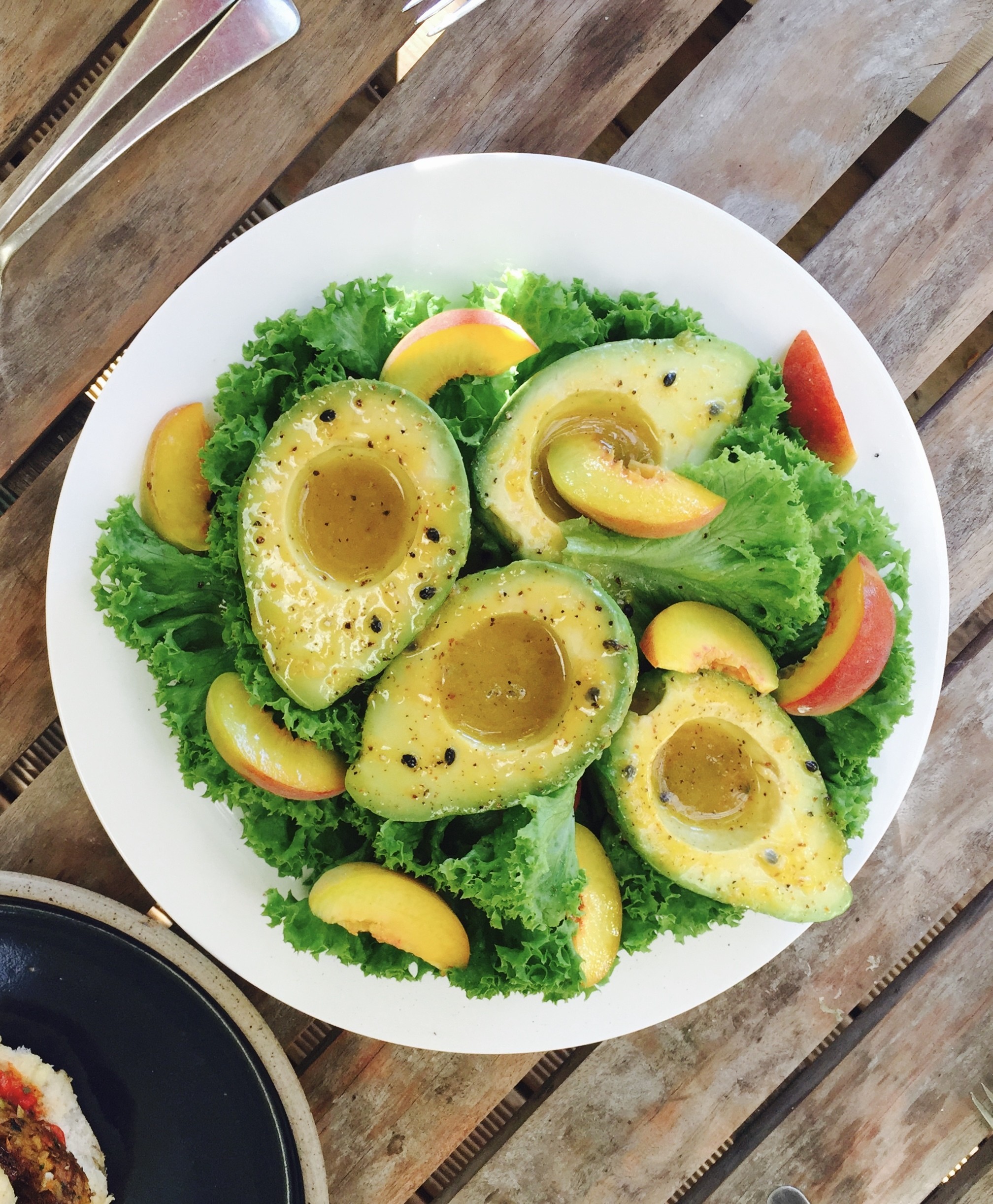 This salad is so simple and delicious. Juicy, sweet, tart and creamy. It's got to be summer with this on the table.
Our thanks to Anna Valentine for sharing this recipe! Click here for more delicious recipes.
Ingredients
Refer to next section for ingredients.
Directions
1. Gather your ingredients and prepare the following then place into a salad bowl:
1 fancy lettuce, leaves torn in half
1 peach, stone removed and flesh sliced into eighths
2 avocados, halved and pip removed
2. Drizzle liberally with the Passionfruit Dressing and season with salt and cracked black pepper.
Passionfruit Dressing
1. Measure the following into the jar:
2 passionfruit, pulp scooped out
1 tsp runny honey or maple syrup
2 tsp stoneground mustard
Zest and juice of 1 lime or lemon
2 Tbs apple cider vinegar
200ml extra virgin olive oil
1 Tbs virgin sesame oil
1 tsp salt
A few cracks of pepper
2. Secure the lid to the jar and shake vigorously until well mixed. Keep in the fridge and bring out one hour before using. Enjoy!
Latest vegetarian & vegan recipes
Other delicious ideas…