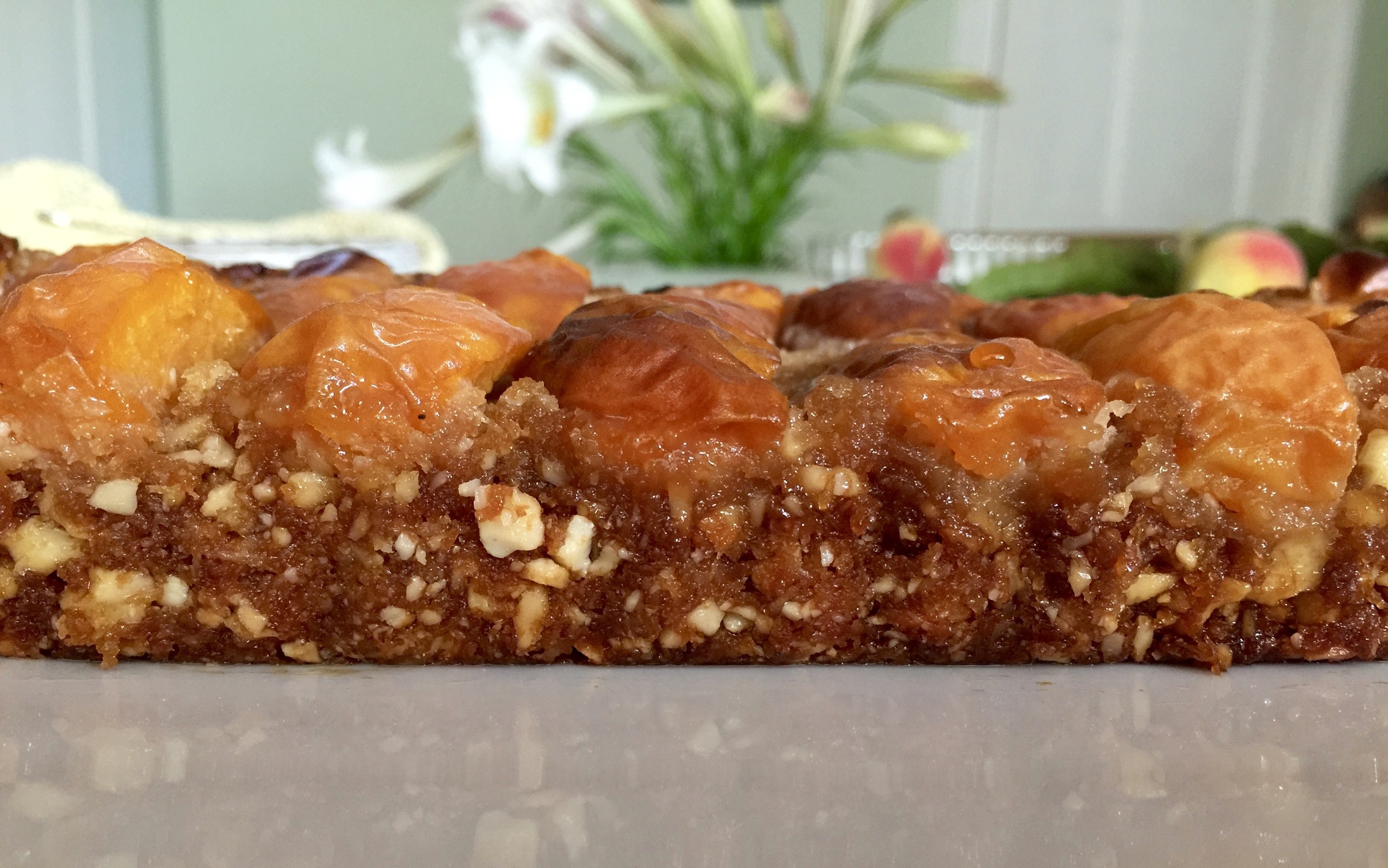 This recipe is by Anna Valentine from her newest cookbook Spring & Summer Cookbook. To view more recipes by Anna click here.
Everyone's favourite part of a crumble is the topping, right? There is still enough fruit on this upside-down crumble to balance it out. And baking the peaches on top caramelises them a bit. The crumble layer is easiest to do in the food processor, otherwise just chop up the cashews as small as you can and mix everything together in a bowl.
Ingredients
Refer to next section for ingredients.
Directions
Makes a 10x35cm slice tin with a removable base.
Gather your ingredients and preheat the oven to 180°C.
Grease a tin with a removable base then measure the following into a food processor:
1 ½ cup cashews
½ cup virgin coconut oil
½ cup coconut sugar
1 cup desiccated coconut
1 tsp vanilla extract
1 tsp baking powder
1 Tbs cornflour (starch)
¼ cup coconut flour
2 Tbs coconut nectar
Pulse together until the cashews are chopped and the mixture is starting to stick together. Tip into the tin and push the base down evenly.
Prepare the topping using:
10 apricots or peaches, stone removed and quartered
1 Tbs coconut nectar
Arrange the quartered peaches on top of the crumble mixture. Drizzle the coconut nectar over the top and bake for 30 minutes. Remove from the oven and cool in the tin. To remove, push the base up; you may need to loosen the edges a little first. Serve with yoghurt (try Doctors Choice Dairy Free Yoghurt) or cream or enjoy on its own.
Latest vegetarian & vegan recipes
Other delicious ideas…