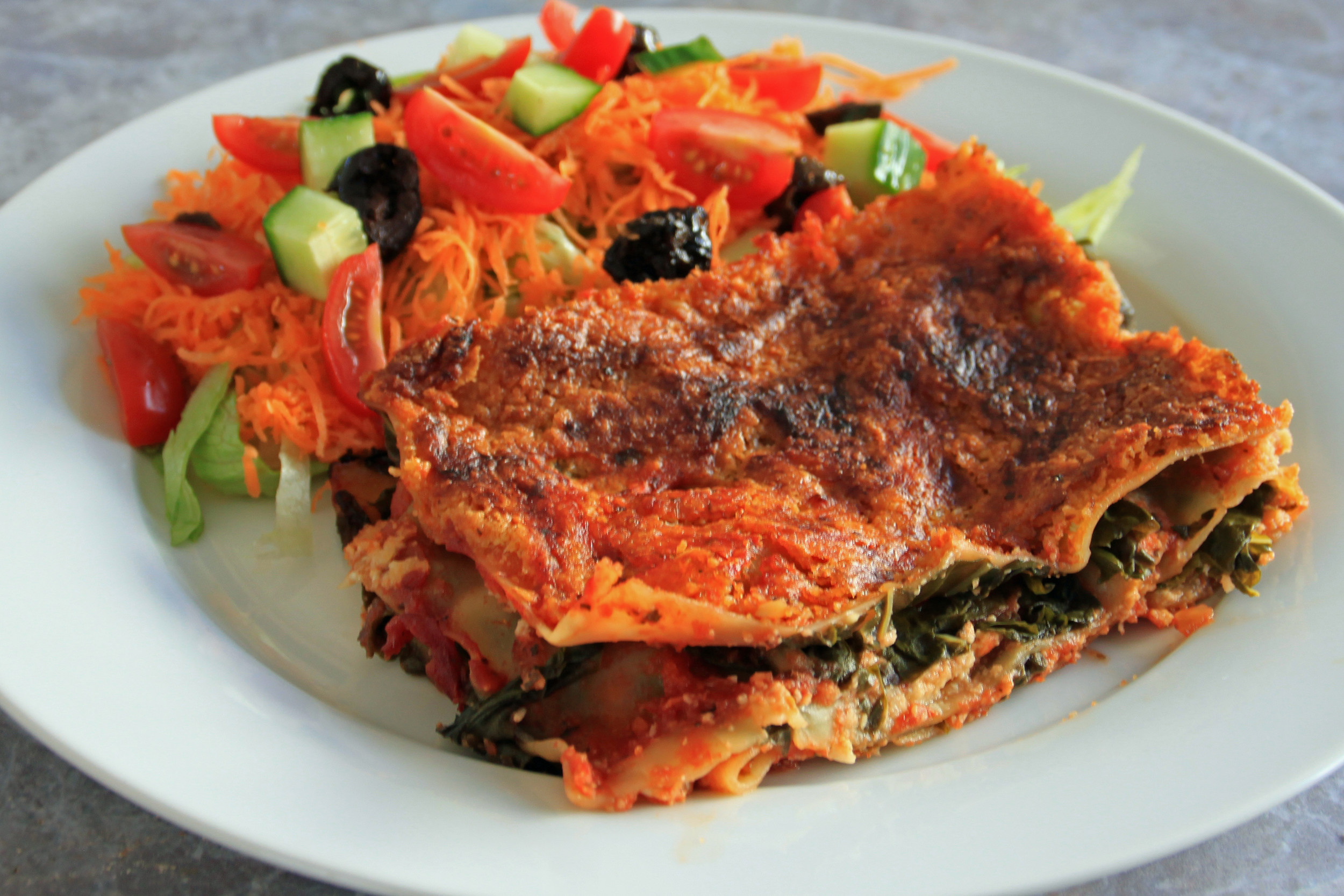 Here's a creative substitute for ricotta in this recipe: a pine nut* based "cheese" that's nutritious, delicious, and free of dairy, soy, and cholesterol. Just boil the pasta, layer it with tomato sauce (your own or from a jar), spinach, and pine nut ricotta. The verdict? Probably the "cheesiest" dairy-free, soy-free lasagna ever. Plate-licking good!
*Pine nuts could be supplemented with a mixture of cashews and almonds.
Recipe courtesy of Meatout Mondays.
Ingredients
6 lasagna sheets
1 cup pasta sauce
1 cup frozen spinach leaves, defrosted & patted dry
1 cup raw pignoli (pine) nuts, soaked in water for 1 hour
1 Tbs lemon juice
1 Tbs nutritional yeast
½ tsp sea salt
1 Tbs olive oil (optional)
Directions
Preheat the oven to 200oC.
Make the "ricotta" by blending pine nuts, lemon juice, nutritional yeast, salt, and oil (if desired). Note: You can make this ahead of time; it can sit overnight in the refrigerator.
When ready to use, add water or oil until it achieves your desired texture.
Assemble lasagna in layers of pasta sauce, pasta, "ricotta", and some spinach; repeat; end with "ricotta".
Bake for 30 minutes at 200oC or until the top is slightly brown and bubbly.
Latest vegetarian & vegan recipes
Other delicious ideas…