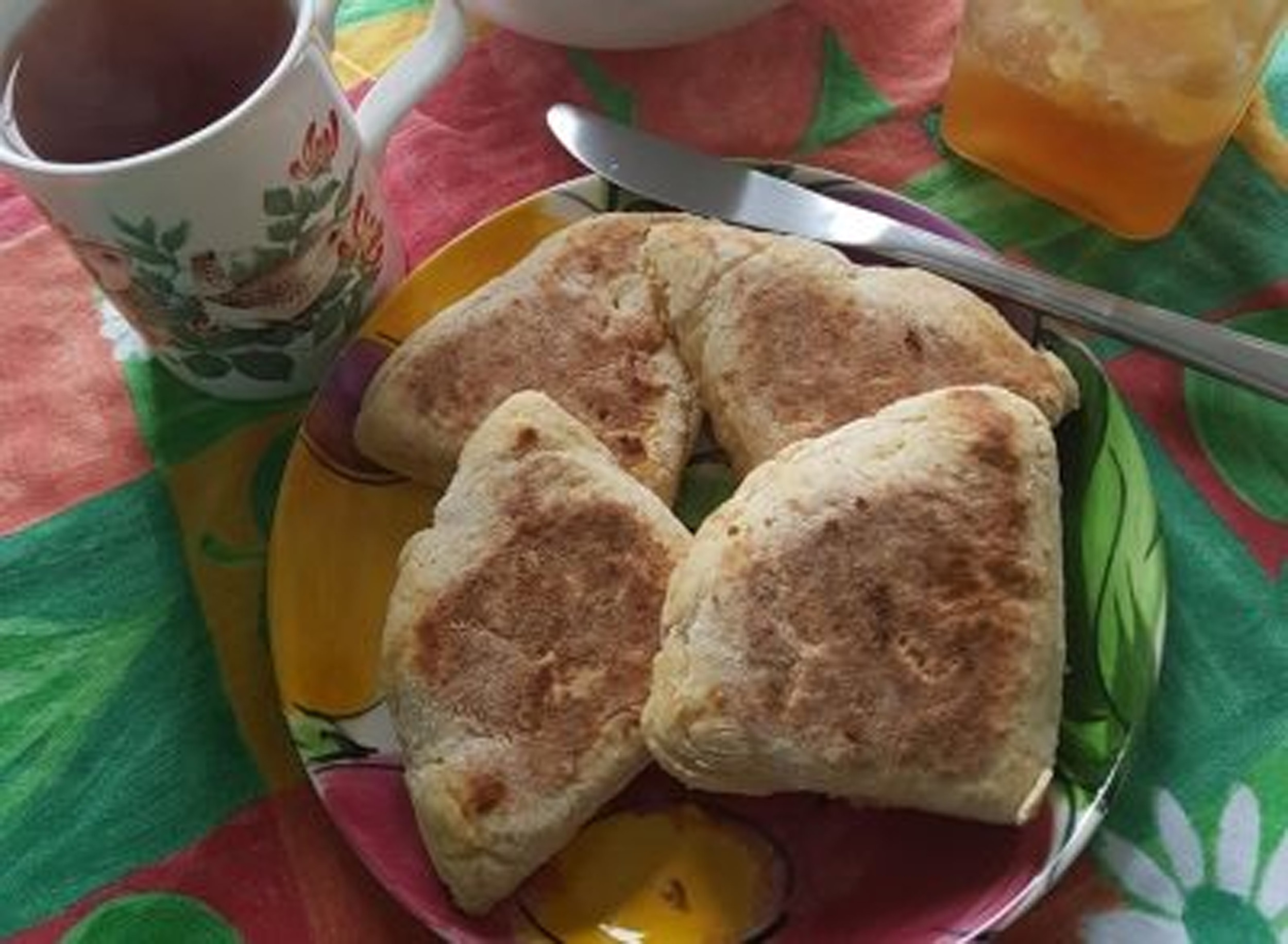 Vegetarianism is growing rapidly in New Zealand, but other parts of the world have had meat-free cuisines for centuries. For a rich and varied plant-based diet, talk to Chinese, Indians, Mexicans… Our wonderful volunteers have shared authentic recipes from around the world. Most of these recipes were traditionally vegan, but some were meat-based recipes that have been 'veganised'. We have collected 31 recipes from 31 different countries to share with you – one for each day of October, World Vegetarian Month.
Thanks to Caroline Jack for this lovely Scottish recipe.
Serve with jam. Enjoy!
Ingredients
250 g Flour
1 tsp baking Powder
½ tsp baking Soda
30g margarine plus a bit
1 tsp golden syrup
Plant milk
Directions
Sift dry ingredients into bowl.
Rub in margarine.
Add syrup and milk.
Mix to soft consistency, turn out onto floured surface.
Roll gently about 2 cm thick.
Cut into rounds.
Grease the girdle or the frying pan and heat (should be hot).
Lift onto pan- turn once, brown on both sides.
Latest vegetarian & vegan recipes
Other delicious ideas…