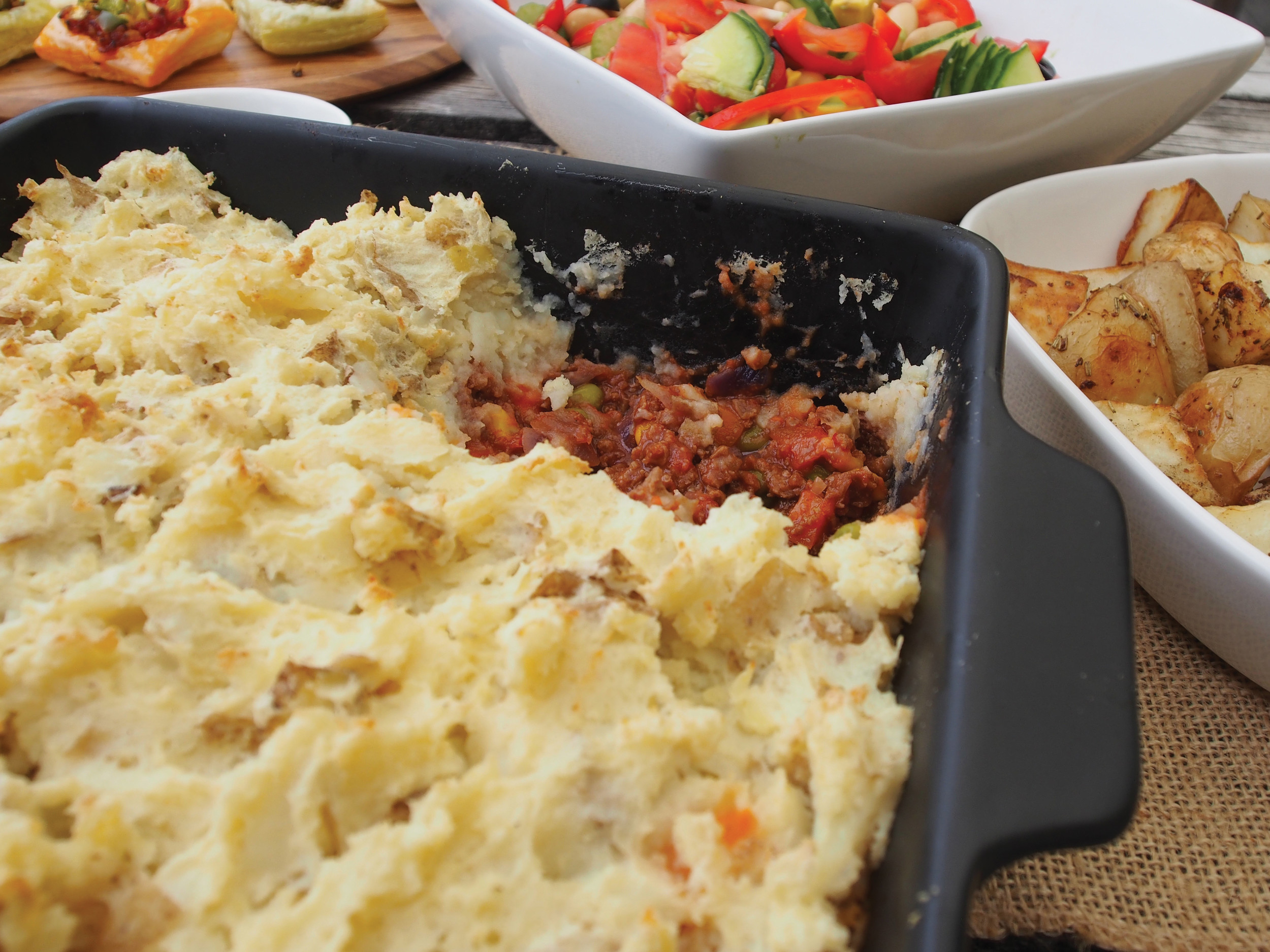 This is classic, comfort food. Quick and easy to make.
Ingredients
2 cups mashed potato (for a healthier option leave the potato skins in the mash)
2 Tbs oil
1 medium onion, diced
1 clove garlic, diced
415g can crushed tomatoes
2 Tbs tomato paste
2 carrots, grated
1 can of savoury lentils/beans/vegetarian mince
1/2 cup peas
1/4 cup parsley
Directions
Preheat oven to 200oC
Fry onion and garlic in oil until the onions are soft.
Add tomatoes, tomato paste, carrots, bring to the boil.
Add the peas, lentils (beans or vegetarian mince) and parsley and cook for a further 5 minutes.
Transfer vegetable mixture into a casserole dish.
Spread the mashed potato on top. Bake at 200oC for 20 minutes.
Latest vegetarian & vegan recipes
Other delicious ideas…