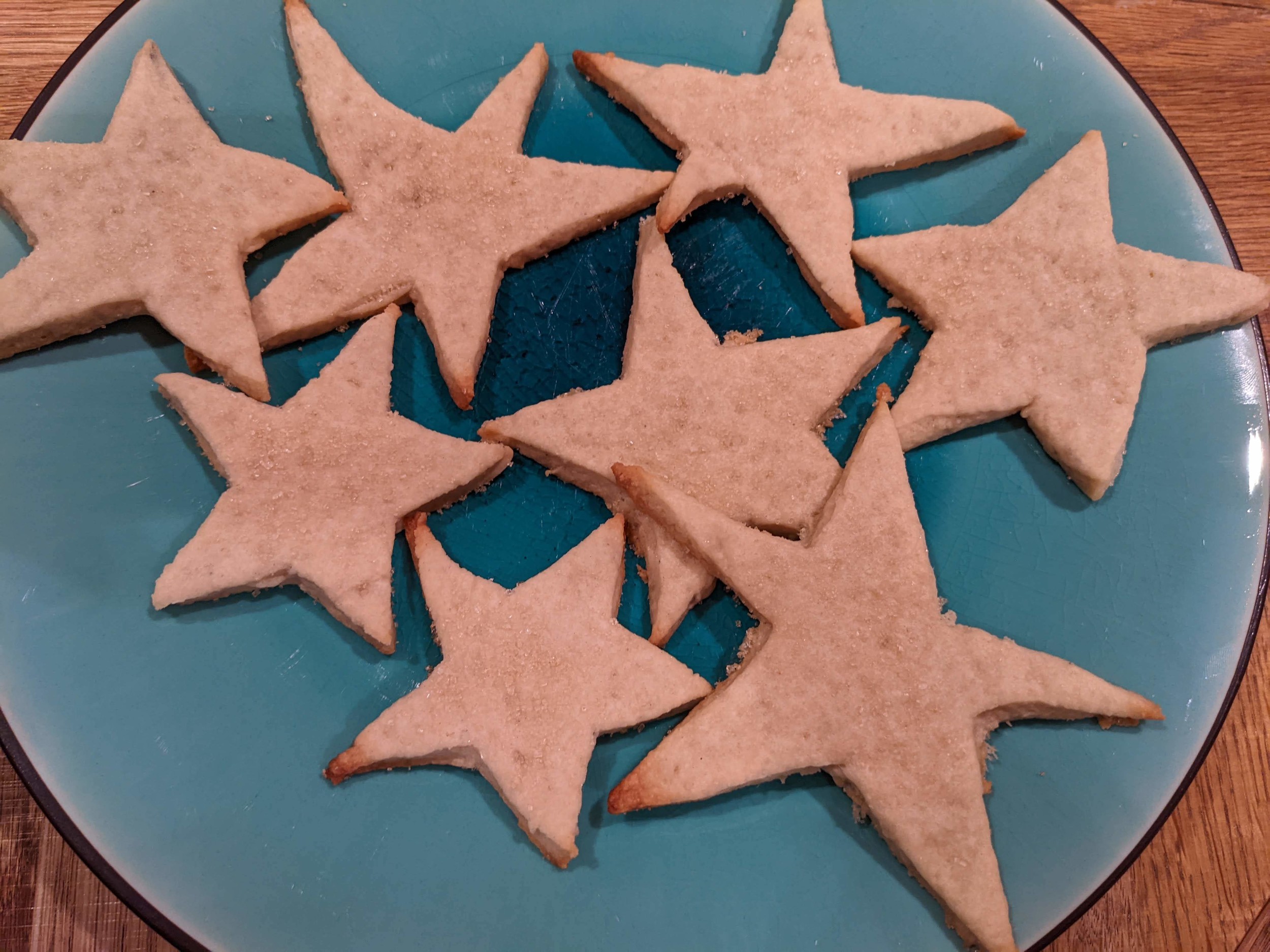 Great vegan cookies that can be shaped as you wish. Easy to make with kids and fun to share with friends and family. This recipe is one of those basic recipes that you would be happy to make again and again.
Ingredients
⅓ Cup coconut oil
5 Tbs sugar
1 ½ Cups flour
⅓ Cup soy milk
1 Tsp lemon essence (optional)
Directions
Mix in a mixer bowl the coconut oil and the sugar until it's creamy.
Add the flour gradually, until the dough is crumbly.
Add the soy milk and the lemon essence only until the dough unifies, do not over-process.
Let the dough rest in the fridge for 20 minutes.
Make a slab of 3-4mm and cut cookies to the shapes you'd like.
You can sprinkle a bit of sugar on top.
Bake at 160°C for 12 minutes.
Let it cool down for about 20 minutes.
Latest vegetarian & vegan recipes
Other delicious ideas…