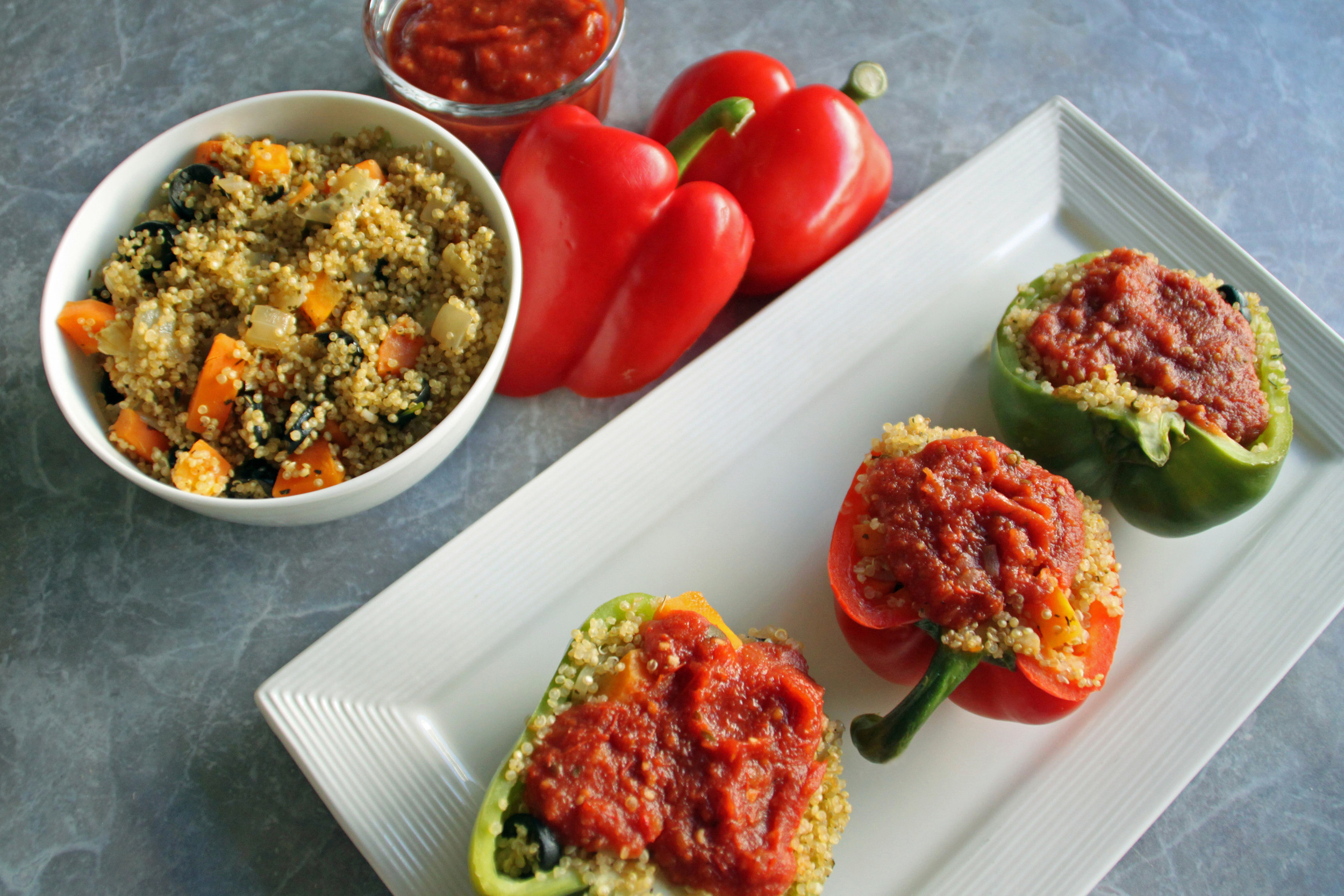 Easy, nutritious dish. Capsicums are high in vitamin C.
Ingredients
4 capsicums
3 to 4 cups of cooked quinoa
1 Tbs olive oil
1 large onion, diced
1 -2 stalks of celery, sliced
1 carrot, diced
1 clove garlic, minced
1 tsp oregano
1 Tbs fresh basil, chopped finely
1/2 cup black olives
1/4 tsp salt
1/8 tsp cayenne
Approx 1 cup tomato-based sauce of your choice
Directions
Preheat oven to 200°C.
Stir-fry the vegetables, garlic and herbs until the carrot and celery begin to soften, then add the olives and quinoa and stir for another two minutes. Add the salt and cayenne, then remove from heat.
Partially cook the capsicums in a steamer.
Cut the capsicums in half and de-seed them. Fill the capsicums halves with the quinoa mixture and place on a lightly greased or lined oven-proof dish. Top with the sauce and add enough water to cover the bottom of the dish.
Cover loosely with tinfoil and bake until the capsicums are tender, approximately 20 to 25 minutes.
Latest vegetarian & vegan recipes
Other delicious ideas…