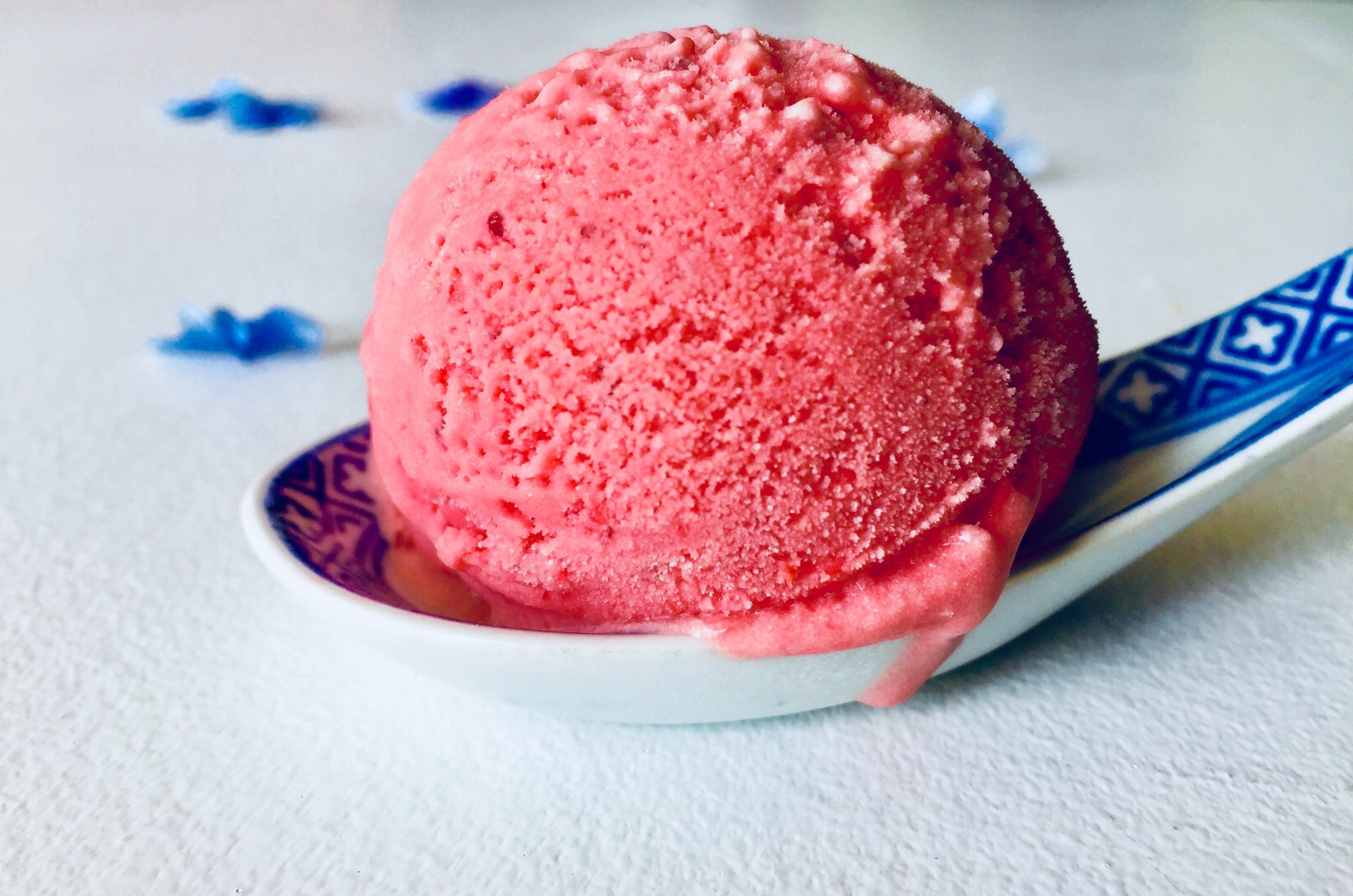 It wouldn't be summer without the need for ice cream to cool us down a bit. This Philadelphia-style ice cream doesn't use eggs to make a custard, instead it is thickened with fruit. Of course an ice cream machine will churn this perfectly, but you can stir the ice cream while it's freezing to create almost the same effect. Homemade ice cream always benefits from being left out of the freezer for 10 minutes before serving.
This recipe is from the Veggie Tree Cookbook by Anna Valentine. Anna's recipes also feature in our Vegetarian Living Magazine.
Ingredients
Refer to next section for ingredients.
Directions
Add the following into a pan:
4 cup (500g) strawberries, other berries, or stone fruit, cleaned of greenery or pips
100ml water
Zest and juice of 1/2 a lemon
1 vanilla pod or 1 tsp vanilla paste

2. Simmer for five minutes until soft and add:
3. Stir to dissolve and cool for 10 minutes, then add:
300ml cream, coconut or dairy
4. Blend until smooth and cool. When cold churn in an ice cream machine or pour into a freezer-proof container and stir every half an hour until frozen.
Latest vegetarian & vegan recipes
Other delicious ideas…