Recipes
Tofu & Miso Soup with Soba Noodles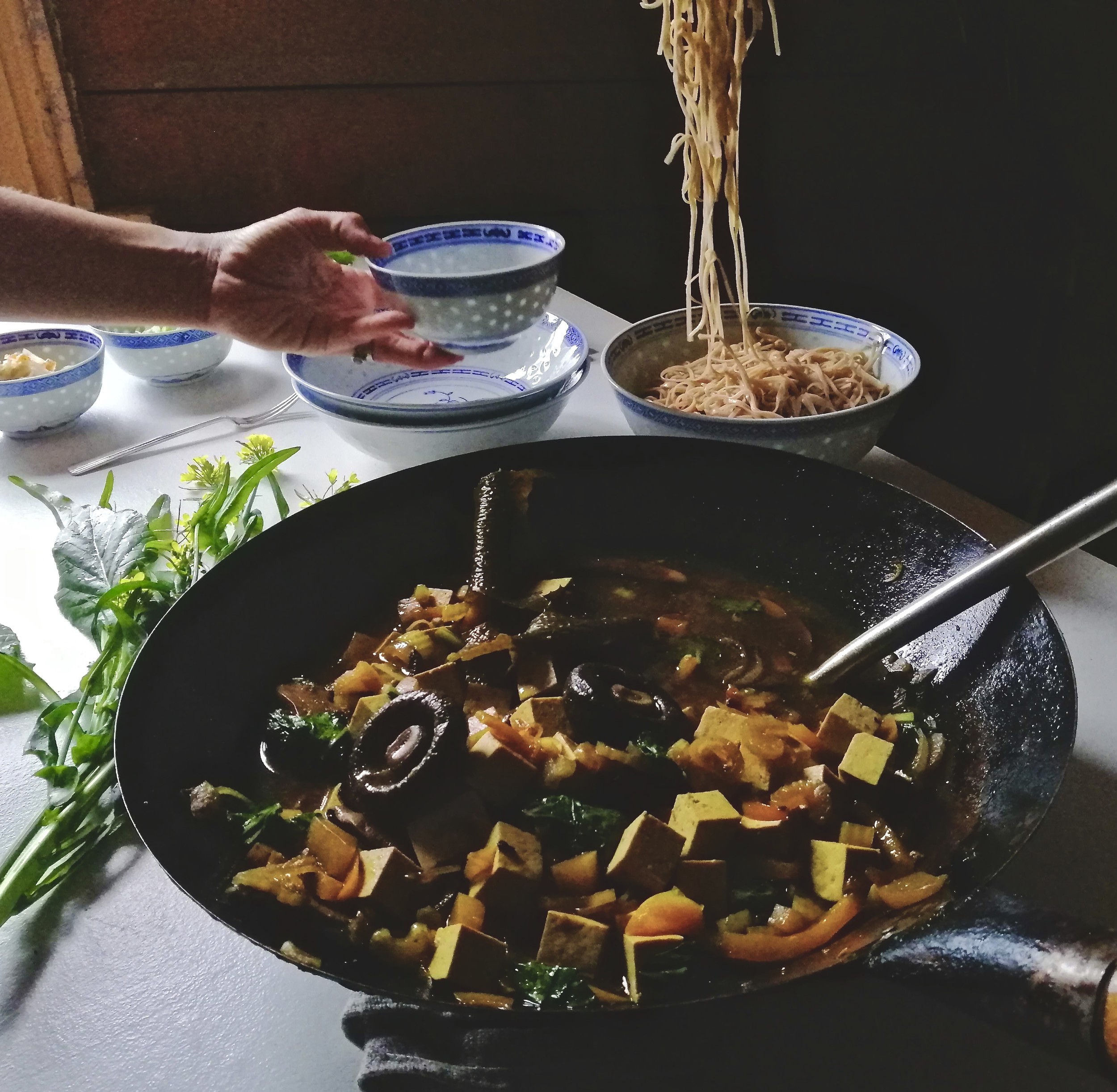 This recipe is from the Veggie Tree Cookbook by Anna Valentine. Anna's recipes also feature in our Vegetarian Living NZ magazine.
Quick and easy to prepare, this satisfying meal in a bowl is perfect for a winters evening. The cubes of tofu are like a little sponge's, they suck up the flavours of the soup which makes them really tasty, as well as adding texture and protein to this dish.
Ingredients
Refer to next section for ingredients.
Directions
Gather your ingredients. Start by soaking the mushrooms to get the maximum flavour:
6 dried shiitake mushrooms, rehydrated in 400ml boiling water
Prepare your vegetables:
2 shallots, finely sliced
1 clove garlic, sliced
1 carrot, diced
2 sticks celery, thinly sliced
½ of a broccoli, cut into florets
¼ of a cauliflower, cut into florets
Fill a large pot with:
Put the lid on and bring to the boil. Once boiling, add:
Stir the noodles and boil for 6 minutes until just cooked, stirring occasionally. Strain, rinse and leave standing in cold water. Take the mushrooms out of their liquid and then add miso to the liquid and stir well until dissolved:
80g miso paste
275g tofu, cubed
Pour the mushroom and miso liquid over the cubed tofu to marinate it and set aside. Put a wok on high heat and add:
1 Tbs sesame oil
2 Tbs coconut oil
When the oils are starting to smoke, add your prepared vegetables. Stir-fry for a minute, then add the mushrooms to the wok and stir-fry for a couple more minutes. Then add:
1 Tbs ginger, finely grated on a micro-plane
1 Tbs sweet soy sauce
3 Tbs light soy sauce
Toss them through, then add:
250ml water
the tofu with its marinating liquid
the prepared broccoli and cauliflower
Bring this to a gentle simmer for 5 minutes, give it a stir, then turn off the heat. Drain the soba noodles, then toss these oils through:
½ tsp sesame oil
½ tsp peanut oil
To serve, put a nest of noodles into each bowl and ladle over the tofu and vegetable soup.
Latest vegetarian & vegan recipes
Other delicious ideas…