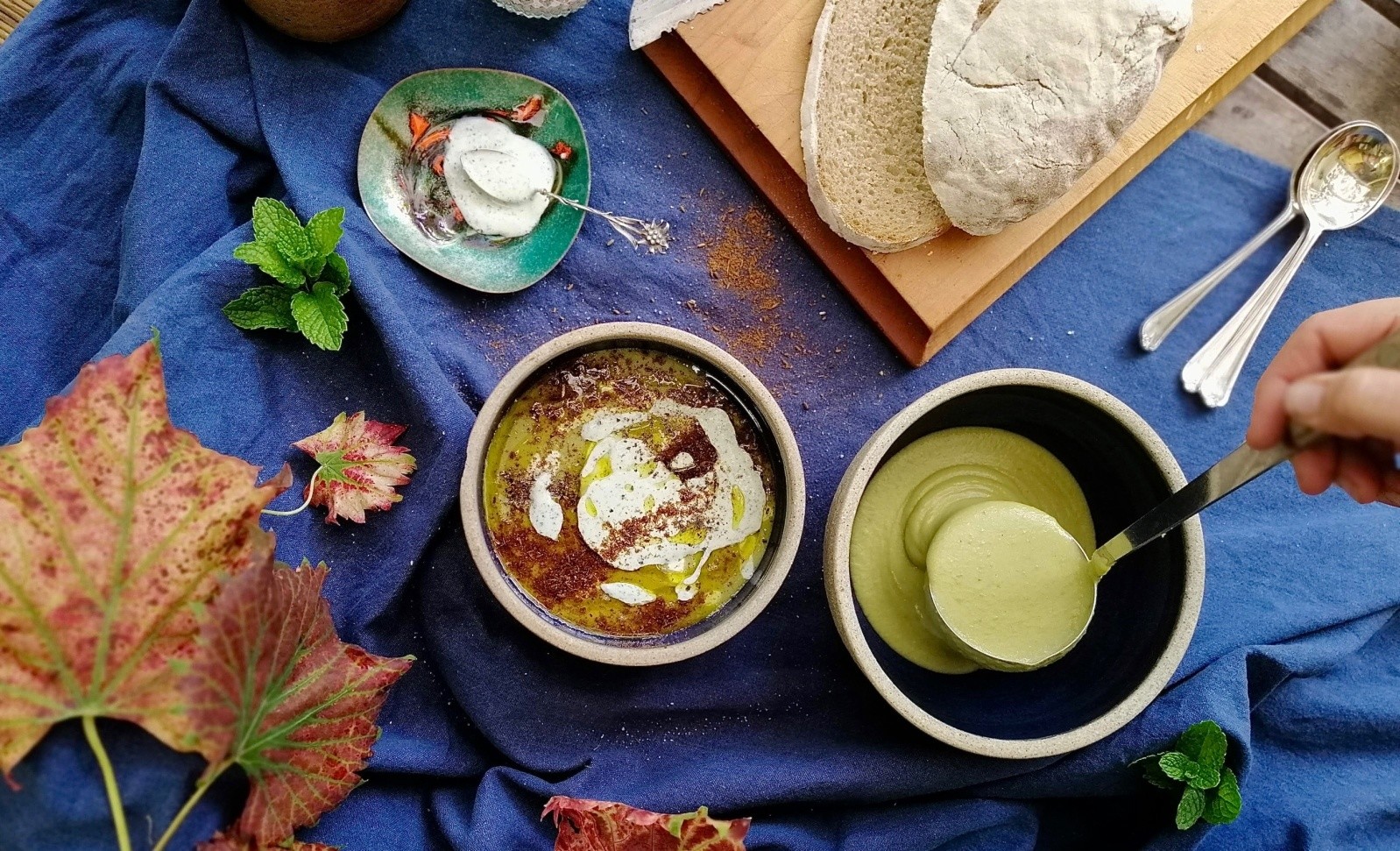 "This is a variation on pea and ham soup. It's a real winter warmer, thick and nourishing. The minted yoghurt to finish gives it a bit of freshness and complements the pea.
The green split peas need a good soaking to cut down some of the cooking time, so get these soaking in the morning for the evening meal."
Our thanks to Anna Valentine for sharing this recipe! Click here for more delicious recipes.
Ingredients
Refer to next section for ingredients.
Directions
1. Soak for at least 2 hours:
1 cup green split peas
1.4L water
Gather your ingredients and prepare the following vegetables:
1 onion, chopped
2 cloves garlic, chopped
1 potato, scrubbed and diced
1 plant-based sausage, sliced
1 stick celery, chopped
In a large soup pot melt:
¼ cup extra virgin olive oil
Add your prepared vegetables to the pot and fry for 30 seconds, then add the split peas and the water they were soaked in. Cover with a lid and bring to the boil; then simmer until the split peas are soft and you can squash them between your fingers.
Add:
1 Tbs vegetable bouillon stock powder
1 cup (200g) fresh or frozen peas
Bring back to the boil, then take off the heat to cool slightly. Blend until smooth. Add a little boiling water if it has become too thick.
Add:
1 tsp salt
1 tsp cracked pepper
Stir well and serve with minted yoghurt and a drizzle of extra virgin olive oil in each bowl.
Latest vegetarian & vegan recipes
Other delicious ideas…