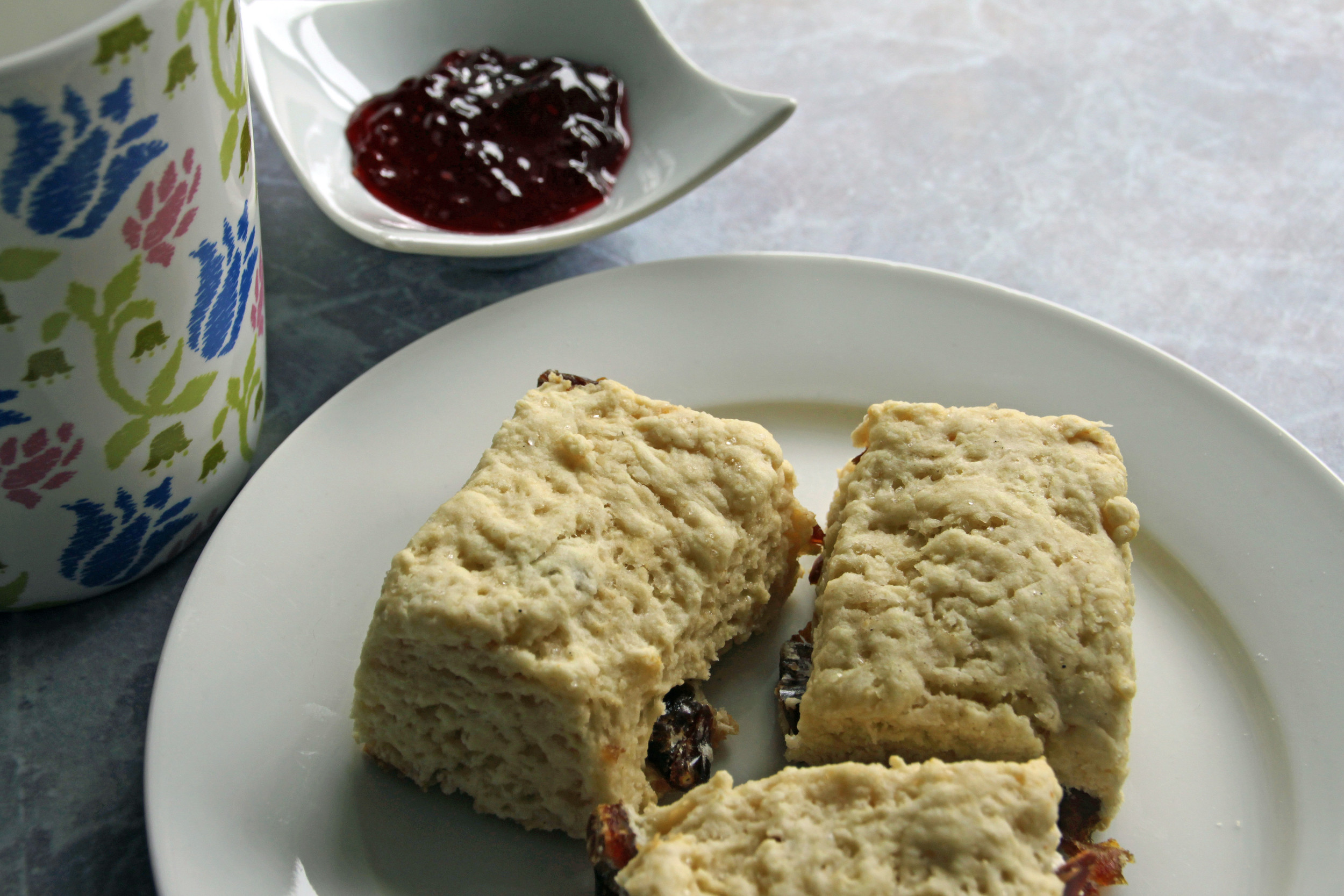 Ingredients
2 cups plain flour
4 tsp baking powder
½ tsp salt
2 dessert spoons of sugar
¾ cup plant-based milk mixed with slightly under ¼ cup lightly flavored oil (don't quite allow the mix of
Milk and oil to come up to the one-cup line)
½ cup chopped dates
Directions
Preheat the oven to 200ºC.
Sift dry ingredients then whisk together to mix.
Add chopped dates (use a pair of kitchen scissors to cut them up. It is much faster this way).
Mix the dates in, again using the whisk (the whisking adds lightness to the scones).
Stir first then add the milk and oil mixture (Vitasoy is creamy enough to use half and half with water).
Mix until the ingredients are just combined—over mixing them will make the scones tough. After a little bit of stirring, pick up the slightly sticky dough (add a little more flour if it is too sticky) and gently turn it in on itself a few times to finish the combining and tidy up all the bits.
Place dough on a floured baking tray and gently pat down until it is about 1.5 centimetres thick. Cut into scones and bake in a hot oven (approx 200ºC) for around 12 minutes (or until they are turning a light golden brown).
Lay a clean tea towel on a cooling rack, on which you place your scones to cool, then fold tea towel over to cover.
Latest vegetarian & vegan recipes
Other delicious ideas…