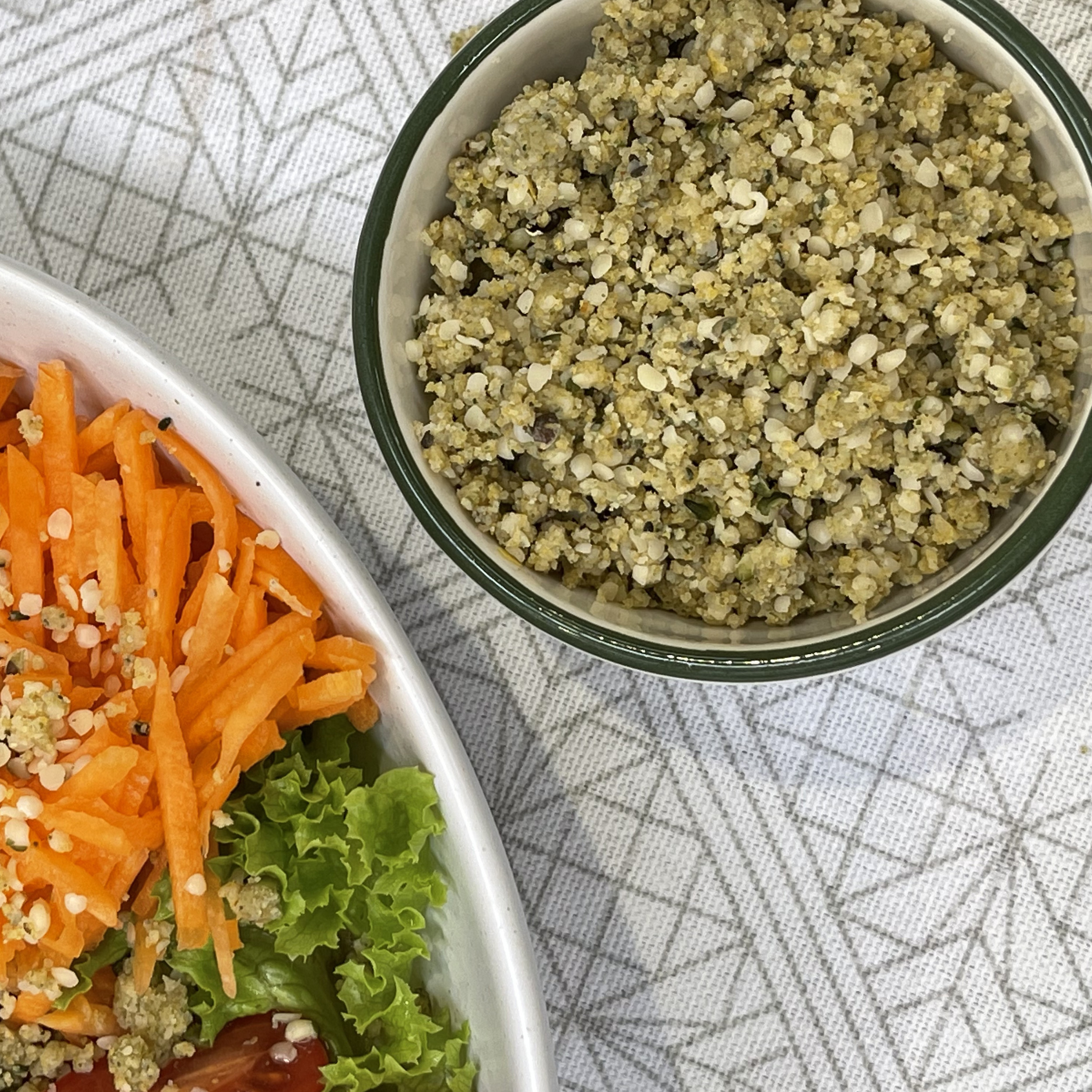 Make your own vegan parmesan cheese with Hemp Hearts. It's the perfect topping for pizza, pasta, veggies, salads, and much, much more!
Photography by Fay McCormick, HempNZ™
Ingredients
1 Cup Hemp Hearts
¼ Cup Nutritional yeast
½ tsp Sea salt
½ tsp Garlic powder
Directions
Place all ingredients into a food processor or blender and pulse a couple of times. Don't overdo it!
A few quick pulses are all you need, otherwise, you will release too much of the oils in the Hemp Hearts and your mixture will clump together. If this happens, simply use your fingers to crumble it into a finer texture.
Store the mixture in a sealed container in the fridge. It will keep for a couple of weeks.
Latest vegetarian & vegan recipes
Other delicious ideas…