Recipes
African American - Oven Roasted Brussels Sprouts with Dates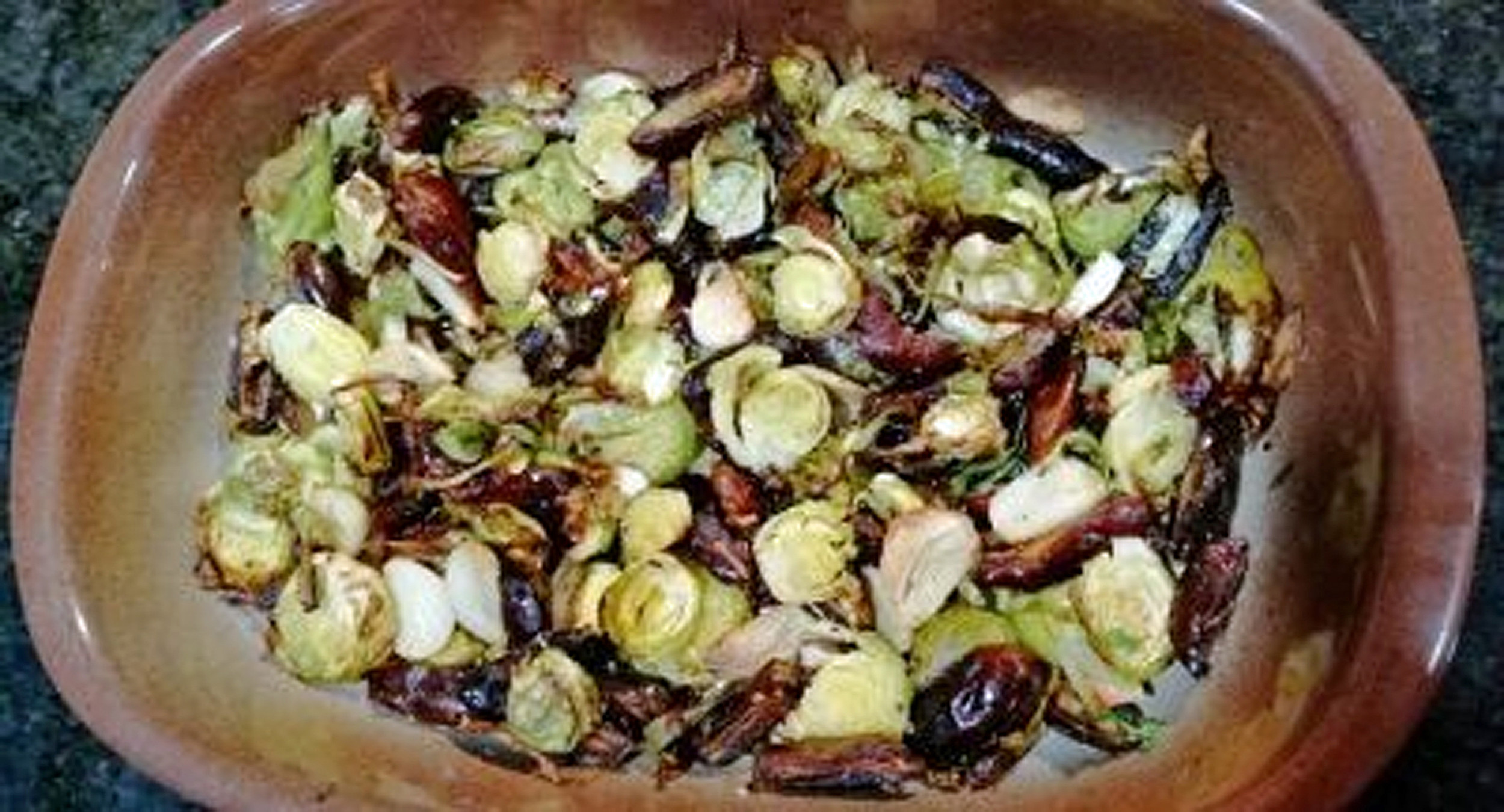 Vegetarianism is growing rapidly in New Zealand, but other parts of the world have had meat-free cuisines for centuries. For a rich and varied plant-based diet, talk to Chinese, Indians, Mexicans… Our wonderful volunteers have shared authentic recipes from around the world. Most of these recipes were traditionally vegan, but some were meat-based recipes that have been 'veganised'. We have collected 31 recipes from 31 different countries to share with you – one for each day of October, World Vegetarian Month.
Thanks to Margaret Johns for this African American recipe.
(with acknowledgements to Chef Ayinde Howell and his book the Lusty Vegan, ieatgrass.com)
Ingredients
About 10 Brussels Sprouts sliced thinly in "rounds"
2 cups pitted dates, cut in half
3 Tbs grapeseed oil
1 tsp coarse salt
1 tsp black pepper (ground)
6 cloves garlic, peeled and sliced
Directions
Preheat oven to 200oC.
Combine the Brussels sprouts and dates with the oil, salt and pepper in a 22cm x 33cm baking dish. Toss to make sure all the pieces of dates and Brussels sprouts are covered evenly with oil and seasoning.
Sprinkle the garlic on top.
Roast for 20 minutes or until the garlic has caramelised and the dates and Brussels sprouts have browned lightly on top.
Latest vegetarian & vegan recipes
Other delicious ideas…