Recipes
Avocado and Butter Bean Salad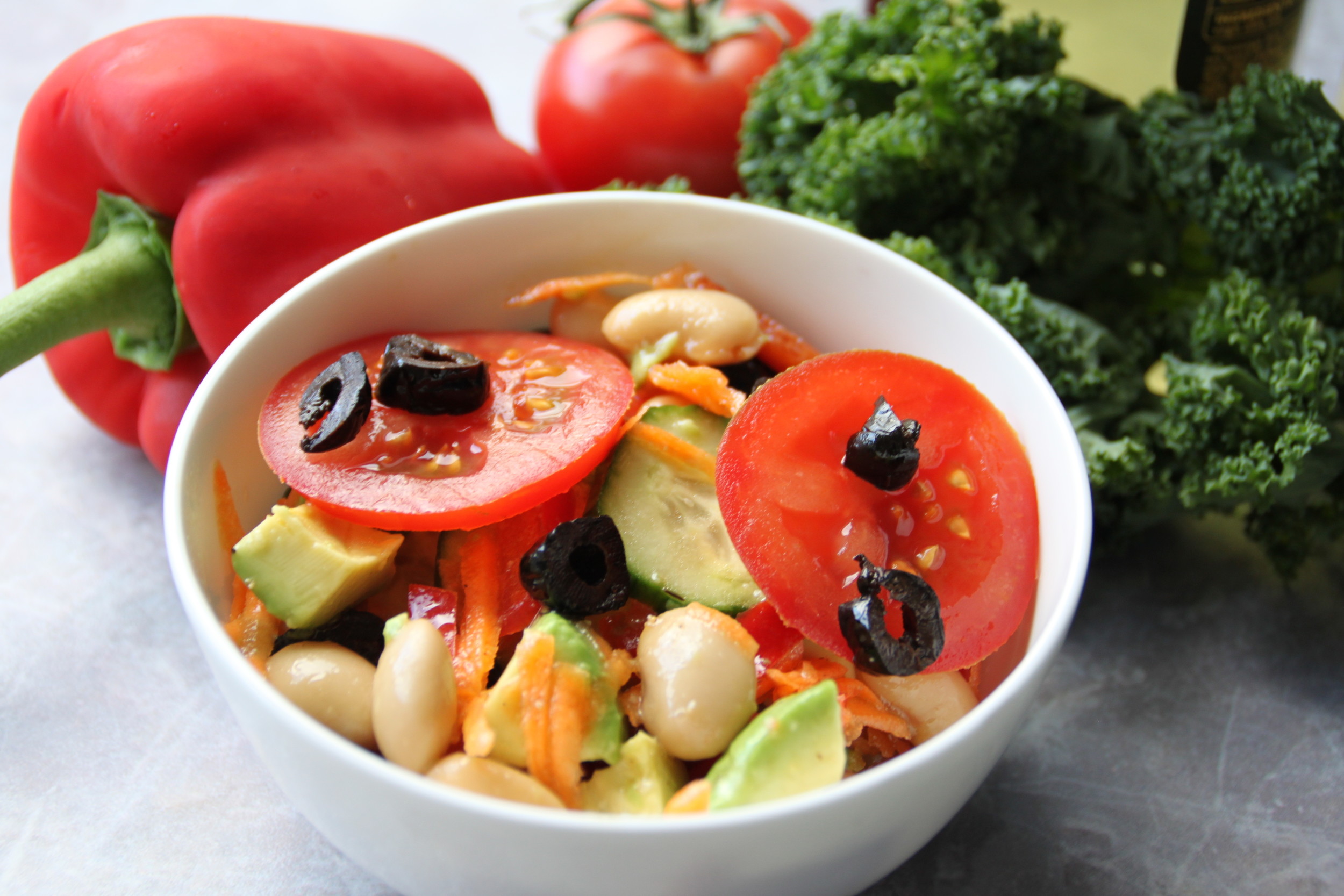 This salad is colourful and easy to make, packed full of protein.
Ingredients
1 red pepper
2 stalks of celery
1/2 a cucumber
1 carrot
1 large avocado
400g can butter beans
1 large firm tomato
Black olives
Dressing / Sauce:
3 Tbs extra virgin olive oil
1 Tbs lemon juice
Salt, to taste
Freshly ground black pepper
Directions
Thinly slice the red pepper, celery and cucumber.
Grate the carrot and mix together.
Make the dressing by mixing the oil, lemon juice and seasonings together. Set aside.
Dice the avocado and add it and the beans to the vegetable mixture.
Pour the dressing over and mix thoroughly.
Decorate with sliced tomatoes and chopped olives.
Latest vegetarian & vegan recipes
Other delicious ideas…