Recipes
Bliss Balls Salted Caramel & Peanut Butter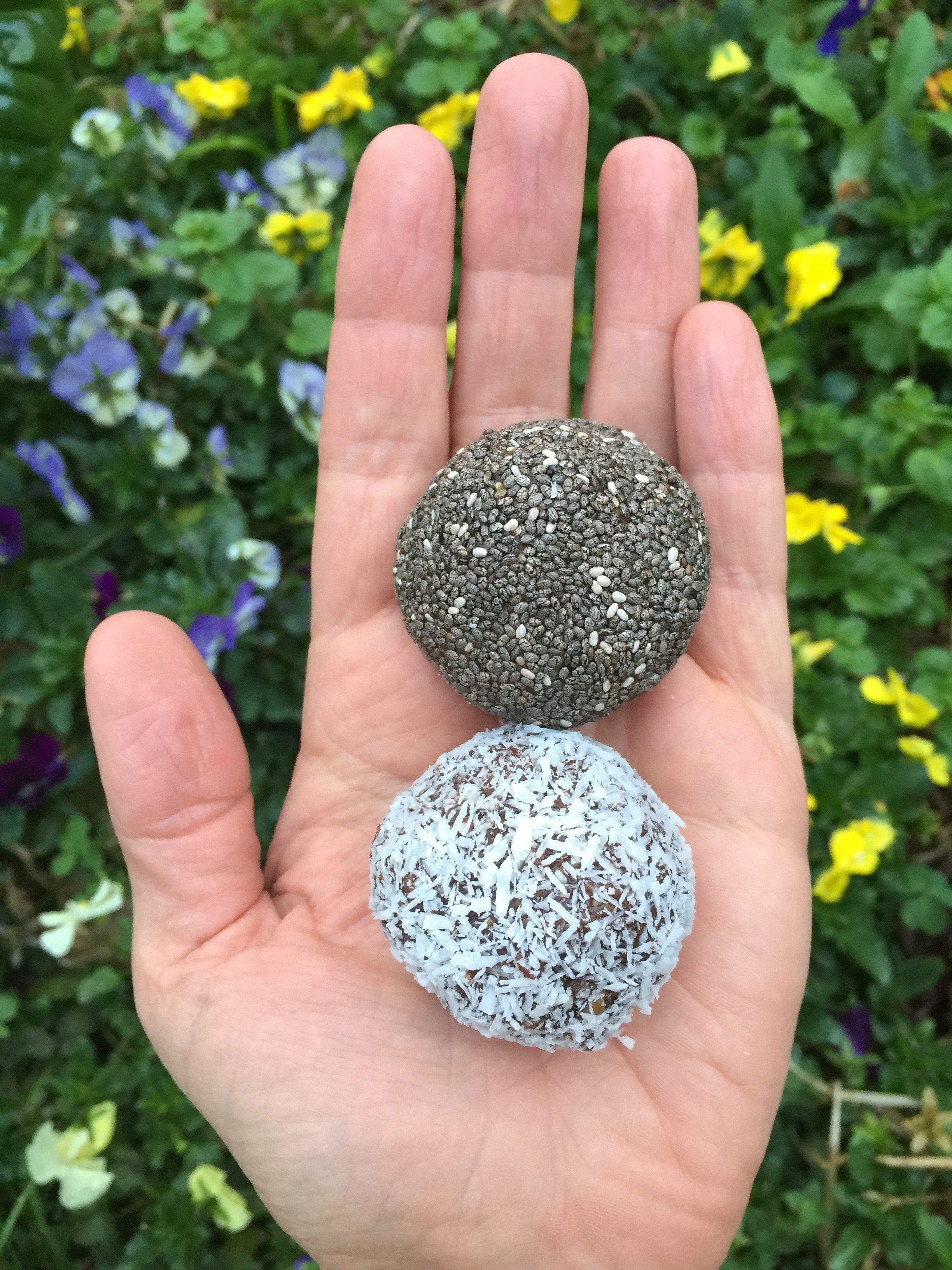 This recipe is from the Veggie Tree Cookbook by Anna Valentine. Anna's recipes also feature in our Vegetarian Living Magazine.
Thank you Anna for the contribution.
This is a quick and easy recipe that is full of goodness and energy – a perfect snack. If using butters that have separated, mix well before measuring. For best results roll by pressing the mix together then roll with the palms of your hands to make smooth.
Ingredients
Refer to next section for ingredients.
Directions
Gather your ingredients and measure the following into a food processor:
¾ c peanut butter or alternative
1 Tbs tahini
15 medjool dates, pitted
2 Tbs maple syrup
2 Tbs LSA (a blend of ground linseeds, sunflower seeds and almonds, available from health food shops) or hemp seeds, flakes or protein
1 tsp pink salt
2 Tbs cacao nibs
2 drops cardamom essential oil or 1/4 tsp ground seeds (optional)
Whizz in the processor until it all comes together as one mass. Scoop out with a tablespoon and roll into balls. Then roll in:
¼ c chia seeds or desiccated coconut or both
Store in the fridge in an airtight container or jar.
Latest vegetarian & vegan recipes
Other delicious ideas…