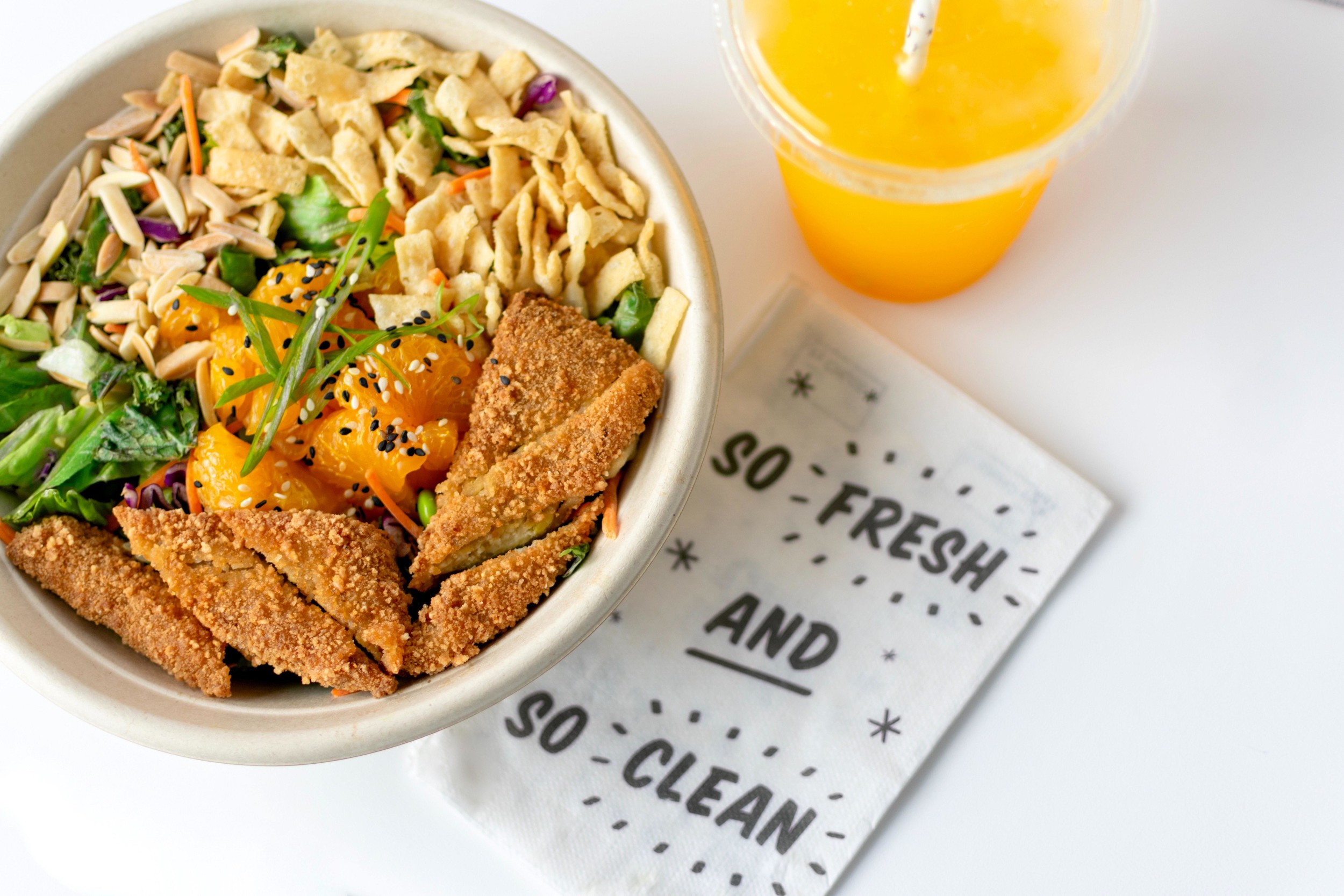 This recipe is from the Vegetarian Lifestyle Show (Hector's Restaurant at Heritage Auckland). Presented by Chefs Jinu Abraham and Leanne Boyes.
Ingredients
640g tofu organic sliced (1cm thick)
50g miso paste
8 slices white bread
80g margarine
20g garlic
20g parsley
Directions
Marinate the sliced tofu with miso paste.
Make garlic butter with garlic, margarine and parsley.
Spread the garlic butter on bread and stick it to the sliced tofu.
Cut the edges of the bread and wrap the tofu with cling film and refrigerate for 30 mins.
Heat a frying pan. Sear the tofu with bread side first and turn it on to the other side and cook for roughly 2 mins.
Latest vegetarian & vegan recipes
Other delicious ideas…