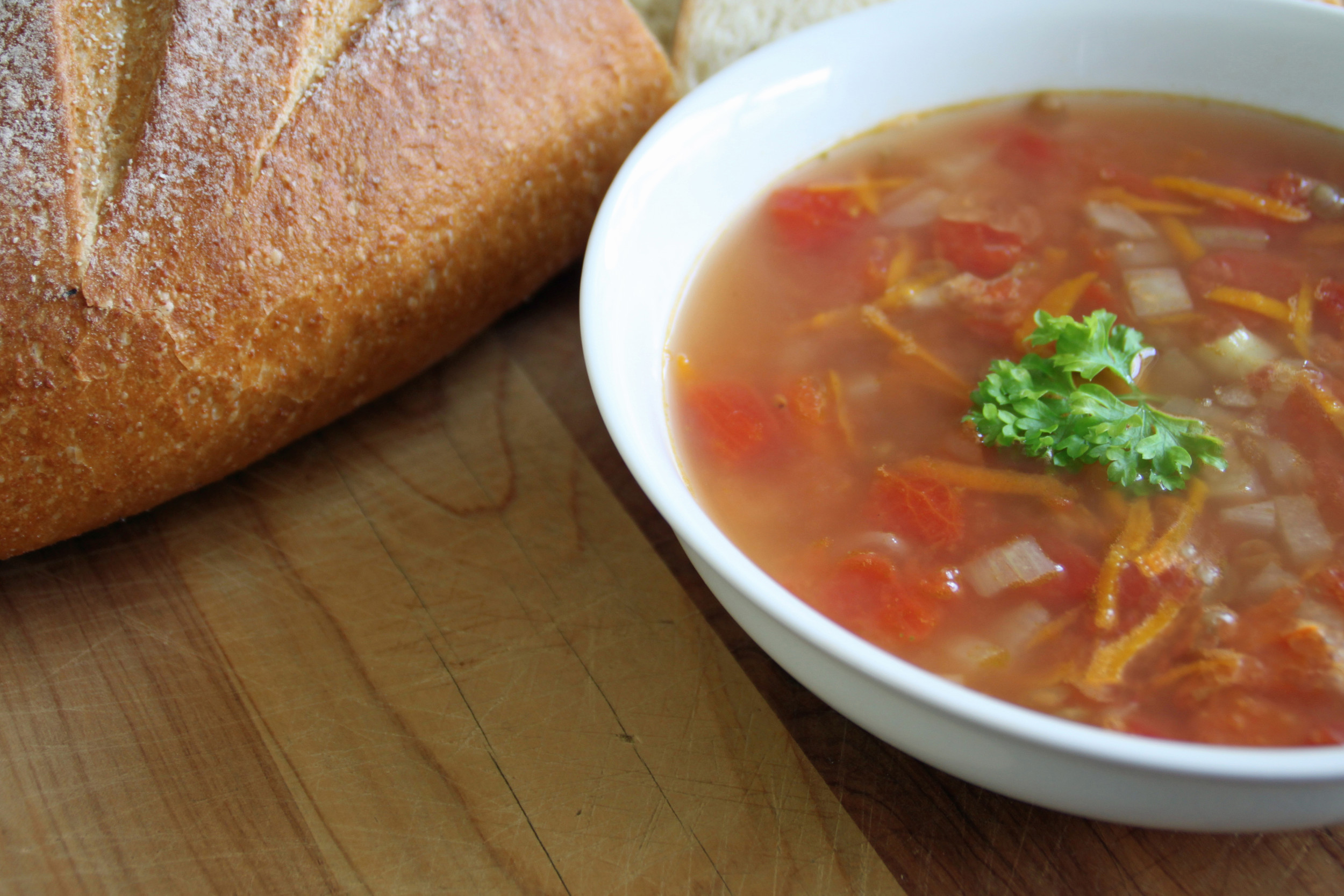 Depending on desired texture of the soup, serve as is, or blend part or all of the soup. Serve with wholemeal toast, olive bread or hot rolls (or gluten free bread).
Ingredients
1 x 400g can of savoury brown lentils
6 cups of water
1 Tbs savoury flaky yeast or marmite
2 medium carrots, grated
1 x 400g can chopped tomatoes
2 tsp vegetable stock
1 clove garlic
1 onion
2 stalks of celery, chopped finely
1/2 tsp kelp granules (optional)
Directions
Place lentils in large saucepan with 4 cups of water and add yeast flakes or marmite.
Add all the remaining ingredients plus 2 more cups of hot water and cook over medium heat approximately 45 minutes or until carrots and celery are tender.
Stir from time to time. If you would prefer to use a pressure cooker, put all the ingredients into it, bring up to pressure, and cook 5 minutes in total.
Latest vegetarian & vegan recipes
Other delicious ideas…