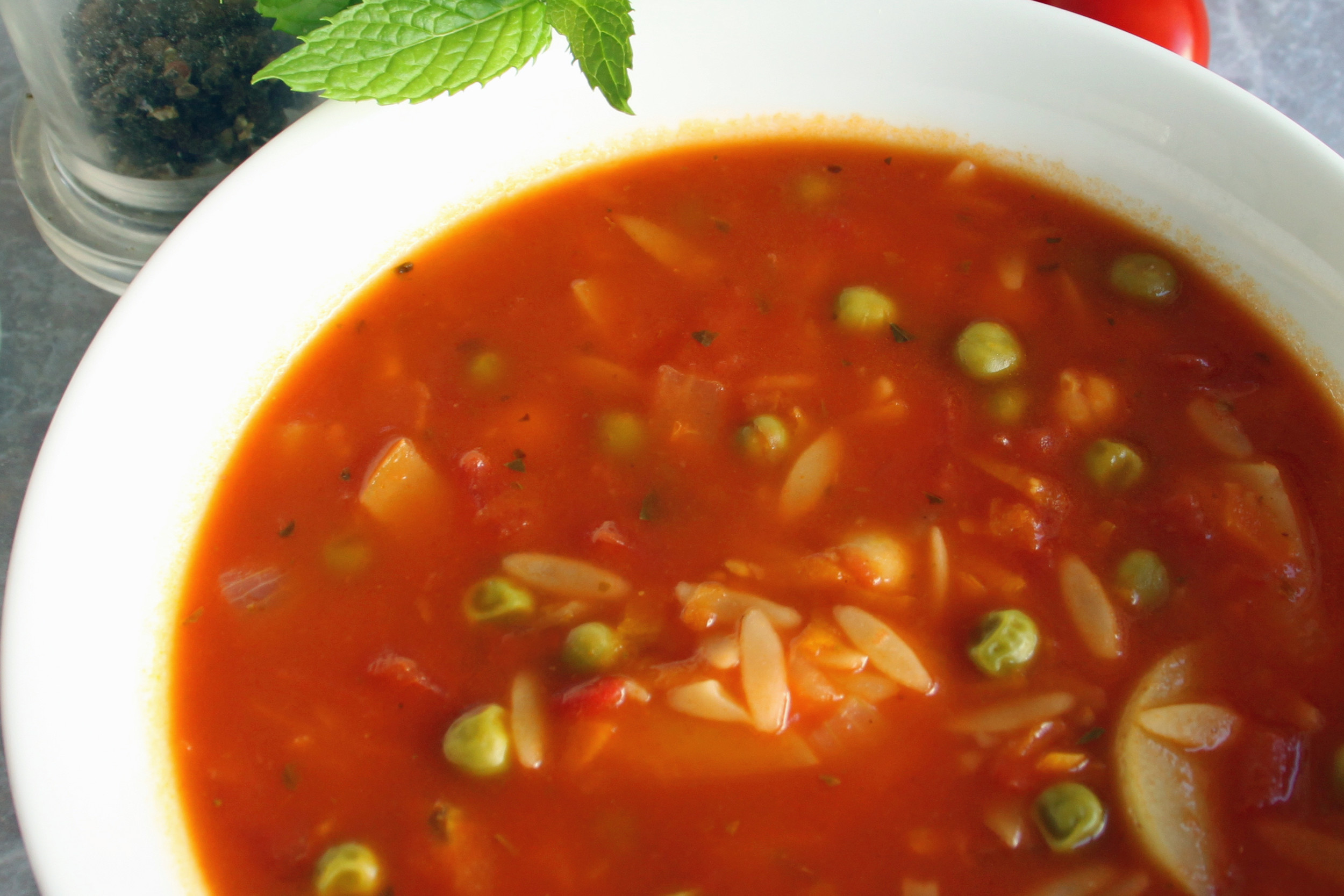 This recipe is courtesy of Sanitarium.
Ingredients
1 Tbs olive oil
1 leek, thinly sliced
1 courgette, sliced
1 medium potato, sliced
2 medium carrots, sliced
2 sticks of celery, sliced
125g green beans (or peas), cut into 2cm lengths
1 tsp dried oregano
410g can crushed tomatoes
4 cups vegetable stock
425g can chickpeas
½ cup risoni pasta
Directions
Heat oil in a large saucepan. Add vegetables and sauté. Add oregano.
Add tomatoes and stock. Bring to boil, then reduce heat and simmer for 20 minutes.
Stir through chickpeas and risoni. Simmer a further 10 minutes.
To serve season with salt (if desired) and garnish with chopped fresh basil.
Latest vegetarian & vegan recipes
Other delicious ideas…