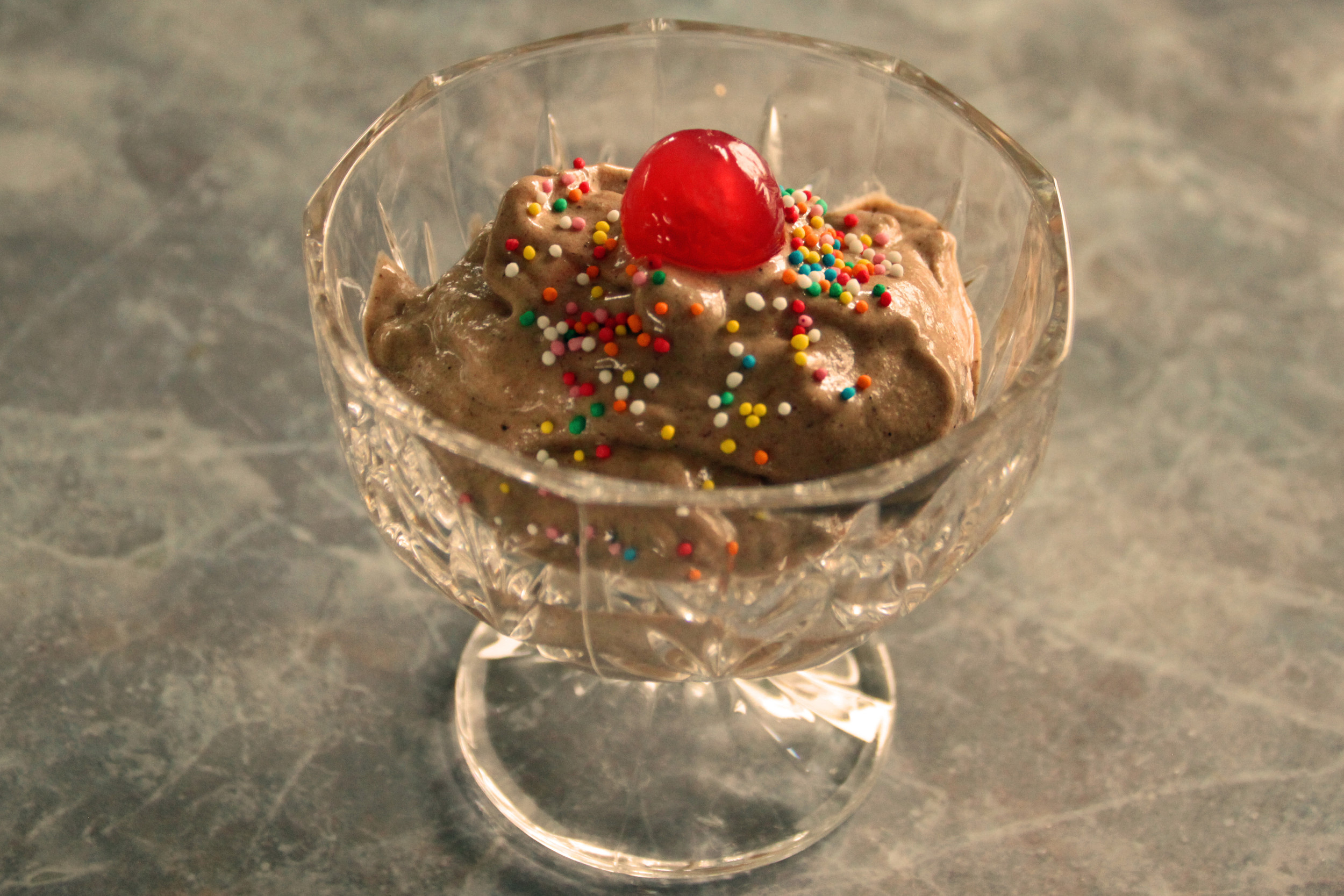 Diana Moore contributed this recipe in response to our request on the NZVS Facebook page for favourite quick and easy ideas.
Ingredients
2 frozen bananas (soak in warm water until peel comes off easily)
2 tsp of good quality cocoa
1 Tbs raw sugar or agave nectar
Optional toppings - sprinkles, chopped nuts, cherries
Directions
Slice bananas up quickly into 1 cm slices.
Put bananas, cocoa and sweetner into a food processor and blend until smooth.
Top with sprinkles, chopped nuts or cherries and eat immediately.
Latest vegetarian & vegan recipes
Other delicious ideas…