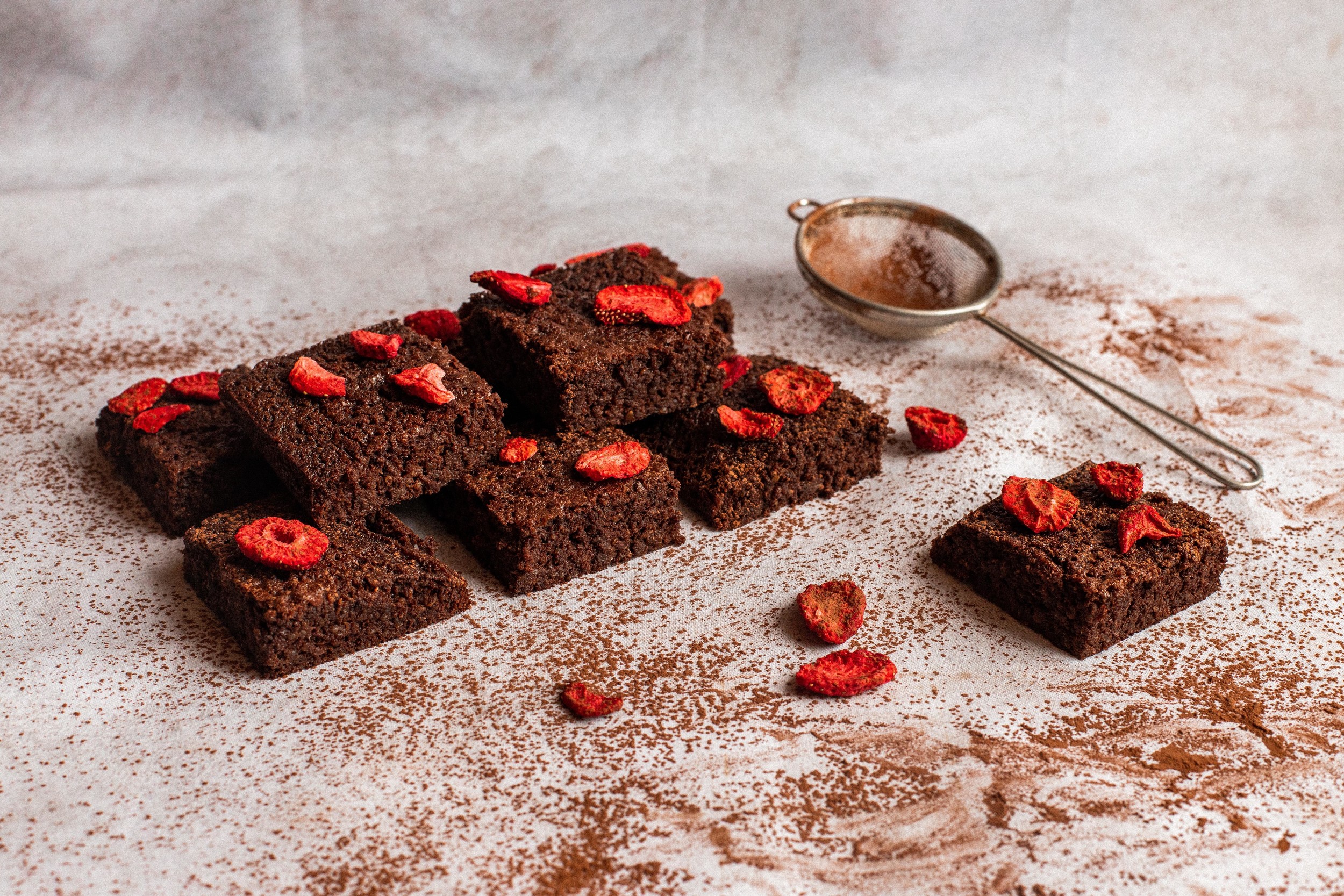 Best Brownies – Being vegan doesn't mean a life without brownies!
You will need to allow an extra 30 minutes for cooling before eating the brownies.
Ingredients
1 Cup All-purpose flour
¾ Cup Granulated sugar
½ Cup Natural unsweetened cocoa powder
1 tsp Baking powder
¼ tsp Salt
½ Cup Unsweetened applesauce
¼ Cup Maple syrup
¼ Cup Plant-based milk
¼ Cup Vegetable oil
1 tsp Vanilla extract
½ Cup Non-dairy semisweet chocolate chips
½ Cup Coarsely chopped toasted walnuts
Directions
Pre-heat the oven to 180°C, place rack in the middle; coat a 20cm square baking dish with vegetable oil; set aside.
Place the flour, sugar, cocoa powder, baking powder, and salt in a medium bowl and whisk to aerate and combine.
Place the applesauce, maple syrup, plant based milk, oil, and vanilla in a large bowl and whisk to combine.
Add the flour mixture and fold with a rubber spatula until just combined (do not over mix).
Fold in the chocolate chips and walnuts.
Scrape the batter into the prepared baking dish and smooth out the top.
Bake in the oven for about 35 mins or until a skewer inserted into the center comes out clean.
Place the dish on a wire rack to cool for at least 30 minutes before serving.
If not serving right away, cool completely, cover tightly and store at room temperature. These brownies taste best if eaten within a day or two.
Latest vegetarian & vegan recipes
Other delicious ideas…