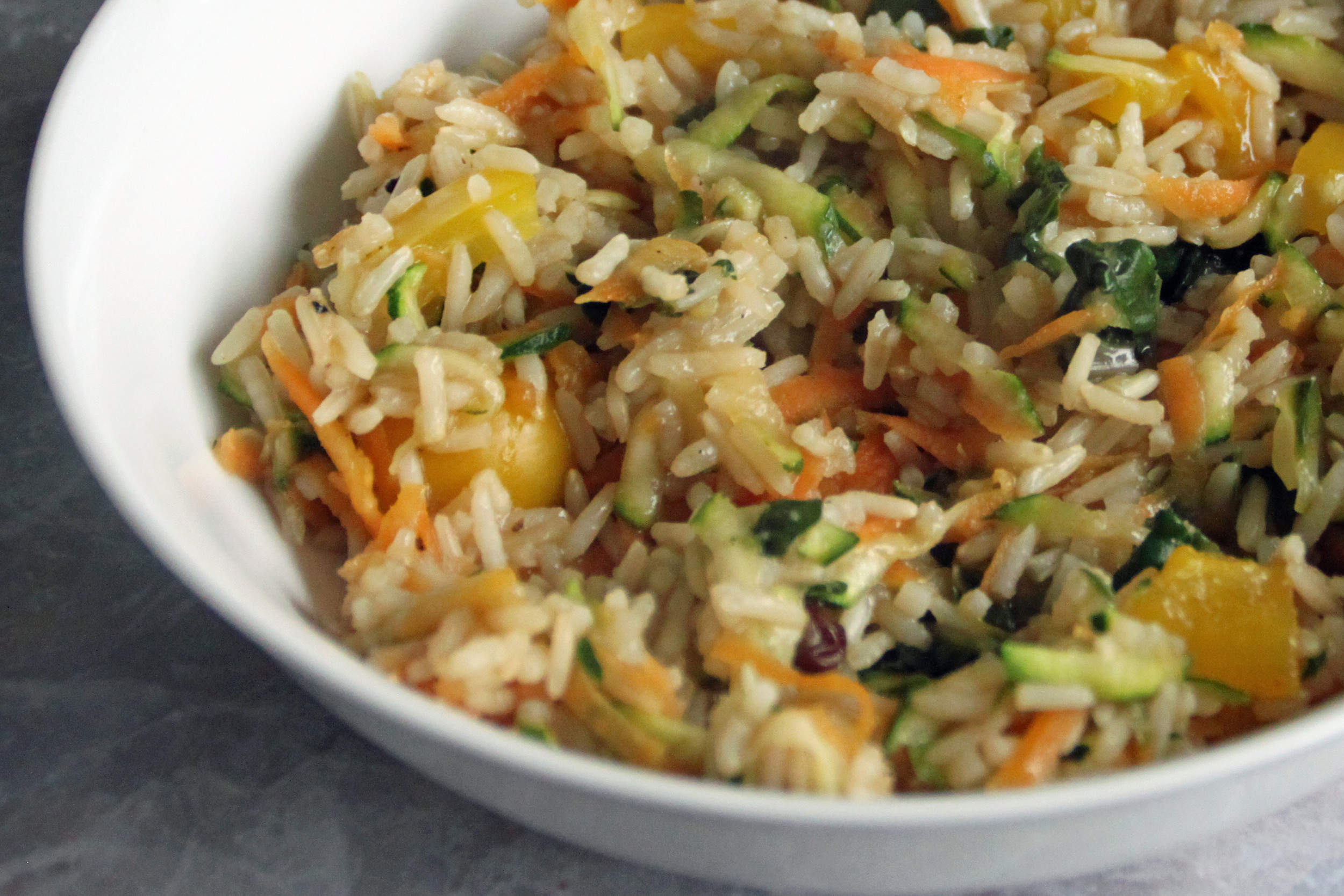 Recipe by Diana Moore as part of our request for quick and easy recipes – if you have one you would like to contribute we would love to share it on our website.
Ingredients
1 cup of short or medium-grain rice
2 cups of water
1 tsp heaped of vegetable stock powder
1 Tbs of soy sauce
Cracked pepper and a pinch of salt
1 grated carrot
1/2 diced red capsicum
1 sliced spinach or silverbeet
1 grated courgette
1 handful of sultanas or raisins
1/2 cup of beans or diced tofu (optional for added protein)
Directions
Combine rice, water, vegetable stock, soy sauce, cracked pepper, salt and bring to a boil on the highest heat.
Add carrot, capsicum, spinach, courgette and sultanas to rice and stir.
Add beans or other protein to rice and stir.
Replace pot lid and turn off heat and let it sit for 10-12 minutes.
Latest vegetarian & vegan recipes
Other delicious ideas…