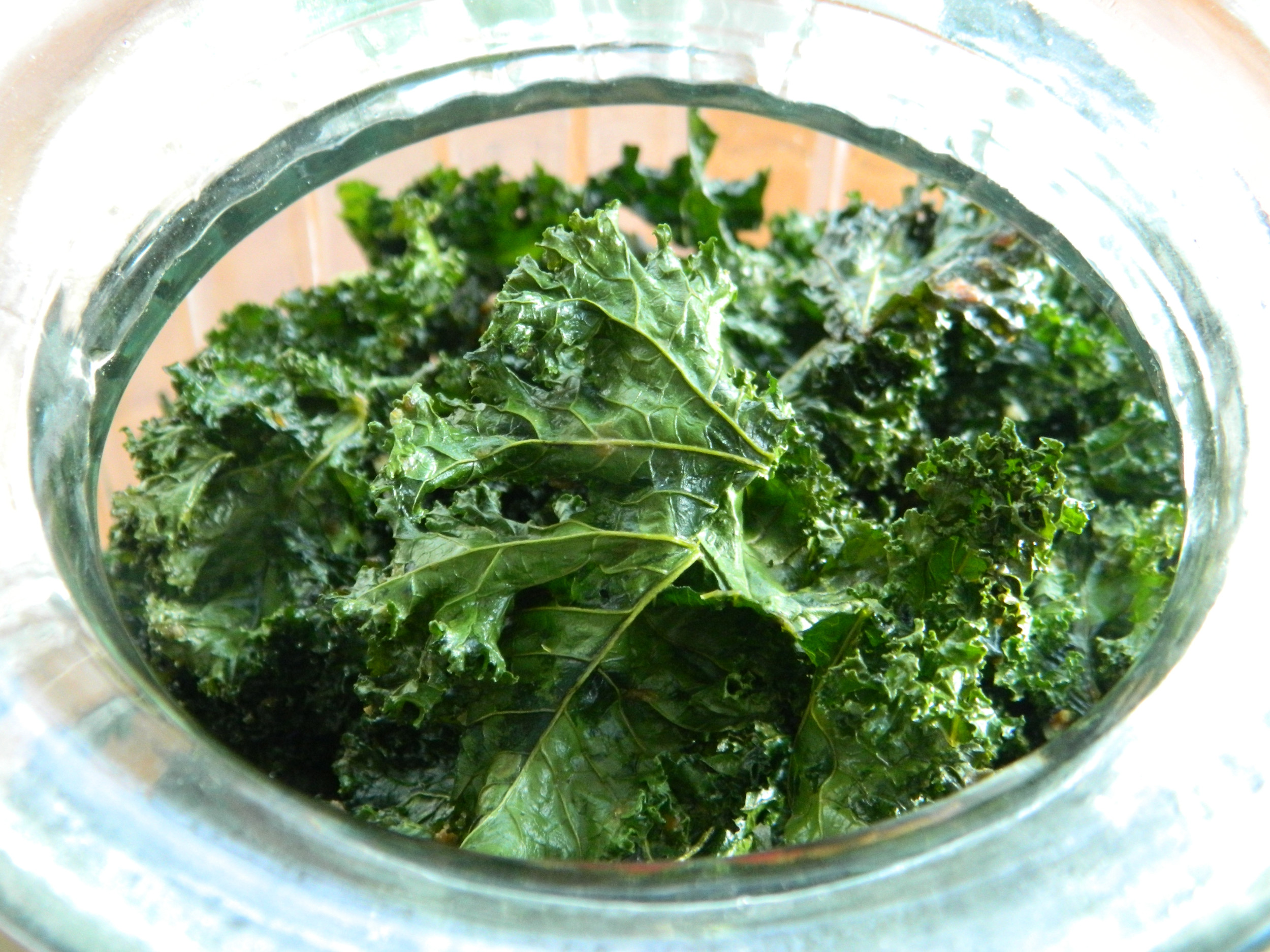 This is a pretty flexible recipe; you can really add any amount of curly kale, cavolo nero, silverbeet or even beetroot leaves.
These can be kept in an airtight glass jar for a month, as long as the lid is replaced straight after any crisps are removed.
Special thanks to Anna Valentine from The Veggie Tree for this recipe.
Ingredients
Kale, silverbeet or beetroot
2-3 Tbs extra virgin olive oil
1 clove garlic, crushed
1-3 Tbs nutritional savoury yeast flakes
A good few cracks of Himalayan sea salt
Directions
Preheat the oven to 80°C. You can have the oven slightly hotter if you're in a hurry, but long and slow is best.
You will need your biggest, flattest oven trays. Line them with baking paper.
To strip the leaves off the kale pull your fingers up either side of the stem from the base, don't worry if they are a little uneven. Put the leaves into a large bowl and drizzle with the olive oil, add the garlic and savoury yeast flakes and massage through and rub the leaves well, so they have a slight coating
Put in the oven to dry out and crisp up. This should take about 30–45 minutes. They're ready when completely dried out and very brittle.
Add salt to taste. Store in airtight container.
Latest vegetarian & vegan recipes
Other delicious ideas…