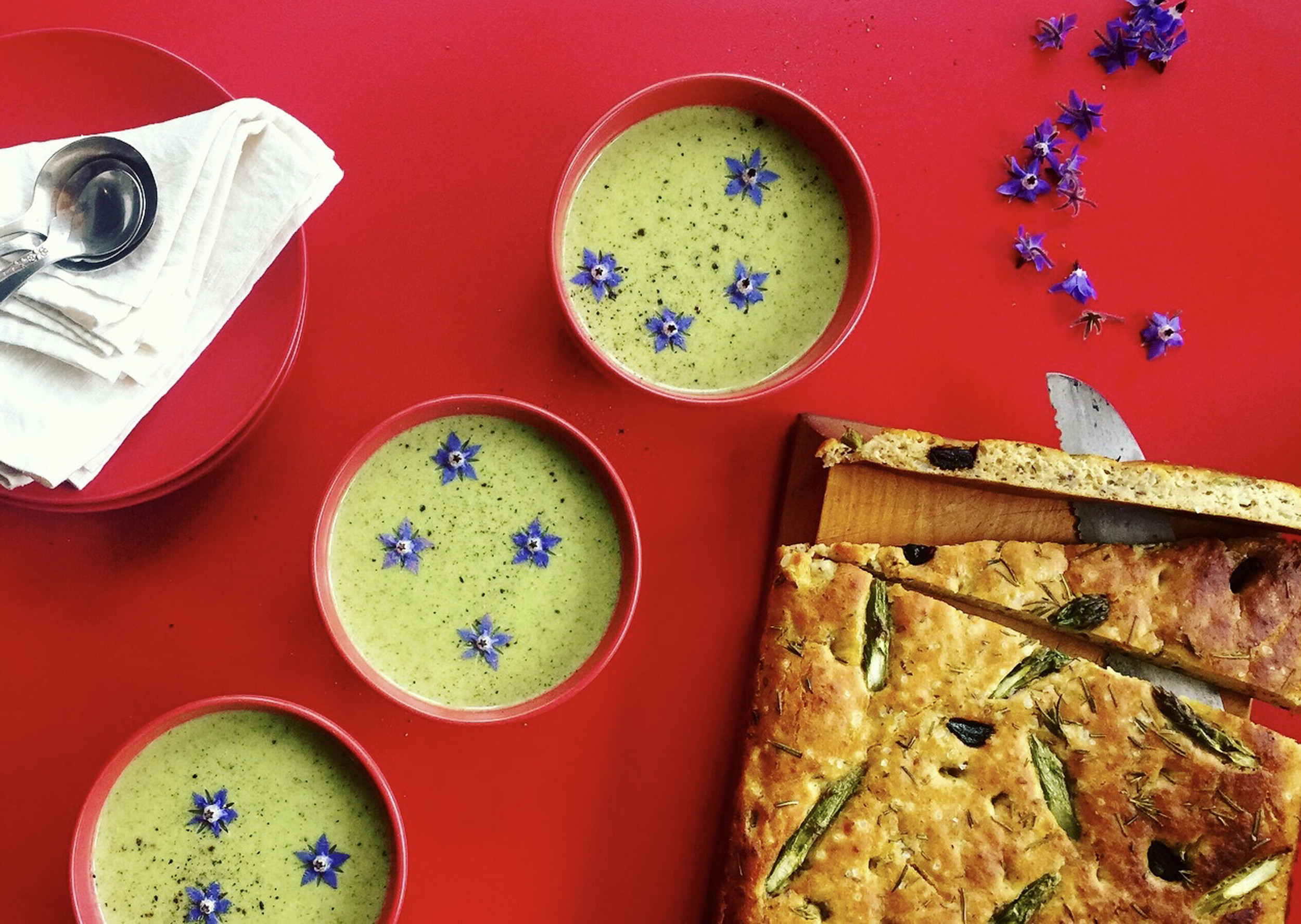 This lovely green soup recipe is from the Veggie Tree Cookbook by Anna Valentine. Anna's recipes also feature in our Vegetarian Living Magazine. Thank you, Anna for these wonderful meal ideas.
"This is my daughter's favourite soup and the Kaeo kids cooking class renamed it Aliens Blood Soup, but I'll save that title for my children's cookbook.
It is so quick to prepare and is a great one for busy families. As the greens are only briefly cooked they retain nutrients and a beautiful colour. It's important to cut the vegetables into similar sizes so they cook at the same time."
Ingredients
Refer to next section for ingredients.
Directions
Gather your ingredients and prepare the following vegetables:
1 onion, diced
1 potato, scrubbed and diced
1 clove garlic, sliced
1 stick celery, sliced
3 zucchini, chopped into thick rounds
1 head broccoli, roughly chopped
2 silverbeet leaves, roughly chopped
2 sprigs parsley, roughly chopped
In a pan heat:
Add the onion and fry for one minute, then add the potato, garlic and celery. Fry these together for one minute then add:
1 tsp vegetable bouillon stock
1 litre water
Cover and bring to the boil. Remove the lid, then turn down to a simmer. Cook until the potato pieces are soft then add zucchini, broccoli, silverbeet and parsley with:
Cook for three minutes until the greens are just tender. Blitz with a stick blender until smooth. Check the seasoning and add more salt if needed and:
Spoon into bowls and drizzle with extra virgin olive oil and garnish with borage flowers.
Latest vegetarian & vegan recipes
Other delicious ideas…