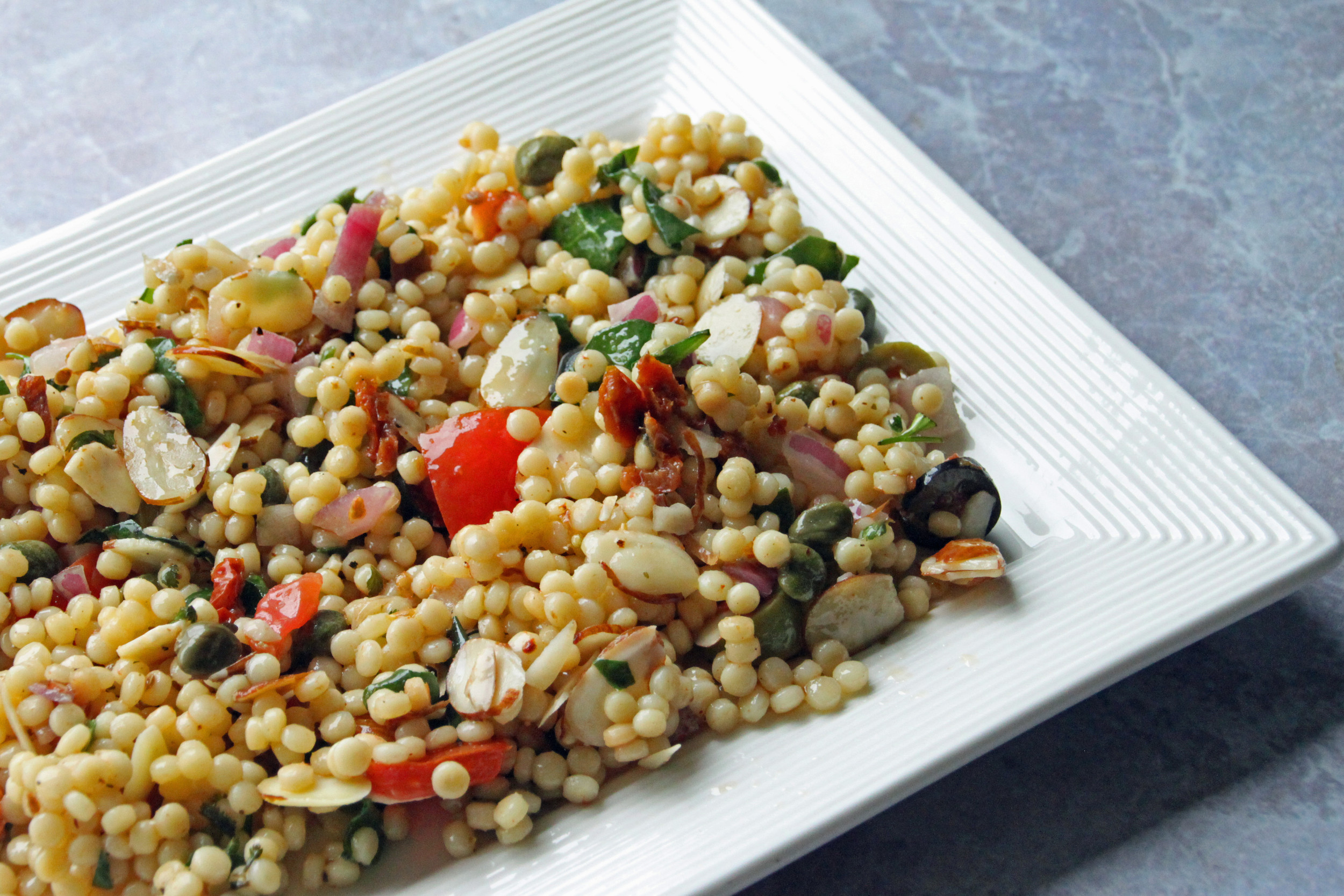 Try this simple but delicious vegan couscous salad recipe. Only requires a few ingredients.
This recipe is featured in our NZVS Home-Tried Favourites recipe book.
Ingredients
1 cup Israeli couscous (to cook needs water and salt)
Optional extras (a handful of each)
Capers
Capsicum
Fresh coriander
Fresh parsley
Olives
Raisins/sultanas
Red onion
Silverbeet
Slivered almonds
Sun-dried tomatoes
Tomato
DRESSING/SAUCE

3 Tbs oil
1 tsp all-purpose seasoning
1 tsp vinegar
Pepper, to taste
Directions
Heat the oil over a medium high heat in a large saucepan.
Cook the couscous, stirring frequently, until golden (approximately 4–5 minutes).
Add 2 cups of water and salt and bring to boil. Reduce heat to medium low. Cover and simmer until the couscous is just tender and the liquid is absorbed (approximately 9–10 minutes). Set aside and cool slightly.
Mix the optional extras together in a bowl.
Make the dressing. Whisk oil, vinegar, all-purpose seasoning and pepper in small bowl until smooth.
Add couscous and dressing. Toss until all ingredients are coated and serve.
Latest vegetarian & vegan recipes
Other delicious ideas…