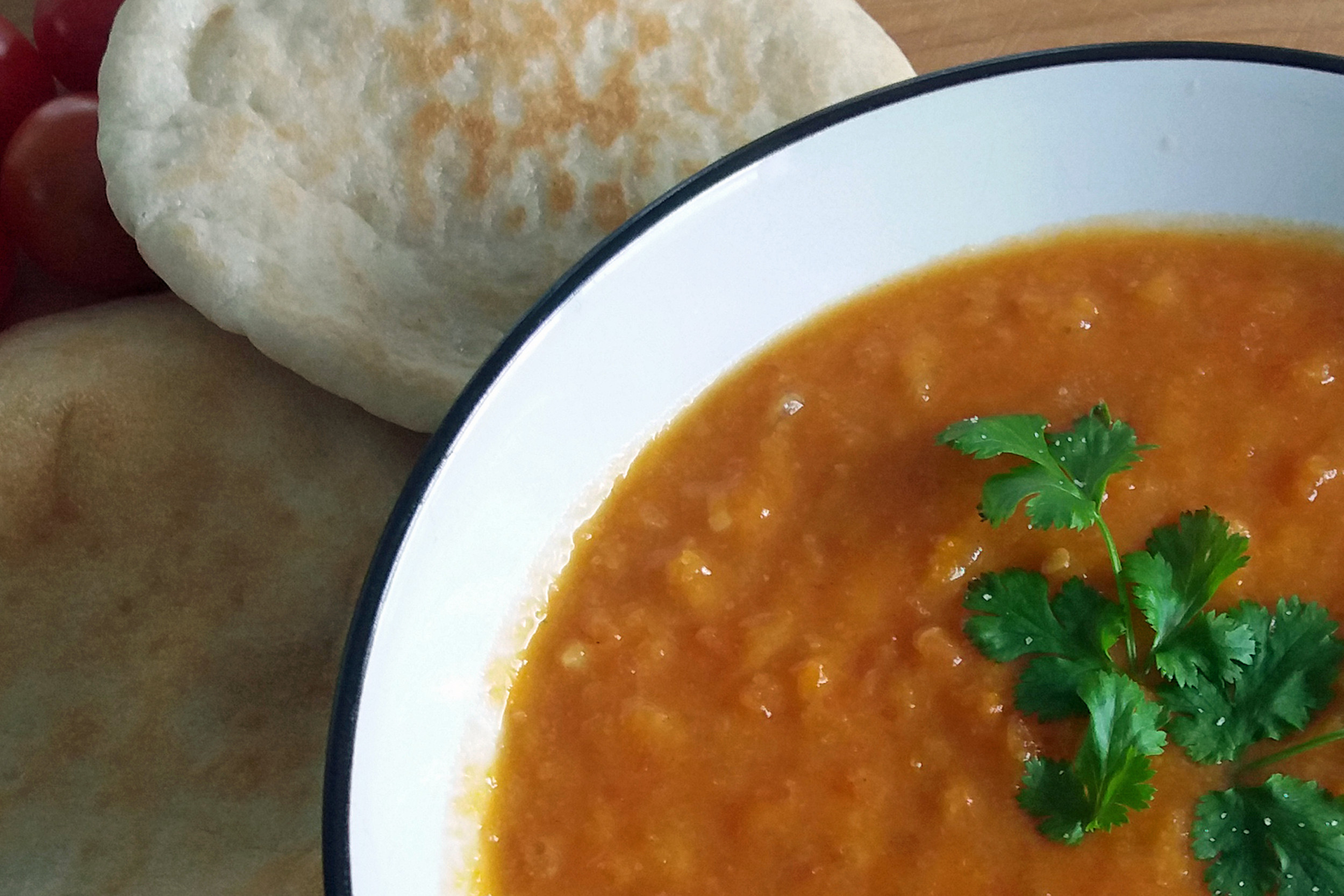 Vegetarianism is growing rapidly in New Zealand, but other parts of the world have had meat-free cuisines for centuries. For a rich and varied plant-based diet, talk to Chinese, Indians, Mexicans… Our wonderful volunteers have shared authentic recipes from around the world. Most of these recipes were traditionally vegan, but some were meat-based recipes that have been 'veganised'. We have collected 31 recipes from 31 different countries to share with you – one for each day of October, World Vegetarian Month.
This one is a recipe from Mali. Thanks to Julia for the recipe
Ingredients
4 tomatoes (or a can of tomato puree)
2 small onions, finely chopped
2 carrots, diced
1 yellow pepper (capsicum), diced
2 cloves of garlic, minced
1 Tbs fresh ginger, grated
2 green chillis, chopped
1 sweet potato (kumara), diced
3 cups of vegetable stock
1/2 cup of peanut butter
1 Tbs brown sugar
1 tsp salt
1 tsp pepper
Directions
Put tomatoes in food processor and blend until juice is formed and put aside in bowl.
Sauté onions, carrots, yellow pepper, garlic, ginger, and chilli's for 5 minutes.
Add sweet potato, vegetable stock and bring to boil.
Once boiling, simmer for 10 minutes.
When finished simmering, put in food processor and blend until smooth.
Return mixture to pan, add tomato juice, peanut butter, brown sugar, salt and pepper.
Latest vegetarian & vegan recipes
Other delicious ideas…