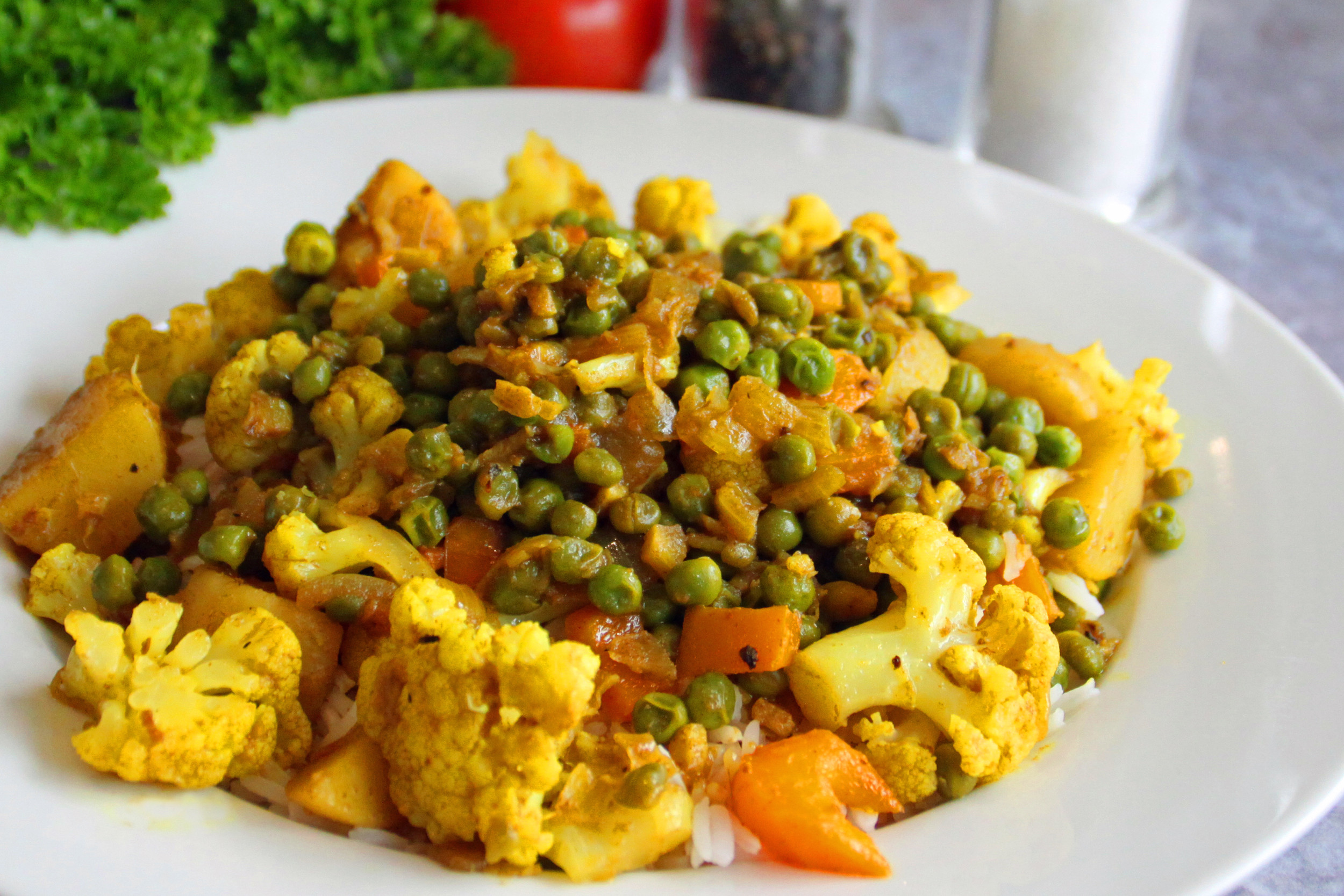 Kiwi Kitchen screened a Cooking Demonstration by our Wellington Branch member Nicky Owers. Adapted from Fresh and Natural: Vegetarian Dishes for New Zealanders.
Ingredients
4 Tbs oil
1 onion, chopped
1 bay leaf, broken
½ teaspoon ground black pepper
1-2 capsicums, chopped
1 chili or chili powder (to taste)
3-4 cloves garlic
5 cm piece of root ginger, chopped (or grated whilst frozen)
2 ½ tsp salt
½ tsp turmeric
Roughly 500 g of potatoes or a mixture of potatoes and other vegetables
½ cauliflower, cut into florets (or a substitute vegetable)
1-2 cups peas
2 Tbs ground coriander
6 spring onions (opt.)
1 Tbs cumin
Directions
Heat oil in fry pan and fry onion until golden brown. Add bay leaf, black pepper, capsicum, chili, garlic, ginger, salt, and turmeric.
Stir in potatoes and fry briefly.
Add remaining ingredients and approximately ¾ cup of hot water.
Cook gently until vegetables are tender (add peas last) and most of the moisture is absorbed. Serve on some nice, chewy, nutty brown rice.
Latest vegetarian & vegan recipes
Other delicious ideas…