Recipes
Orange, Almond and Hazelnut Cake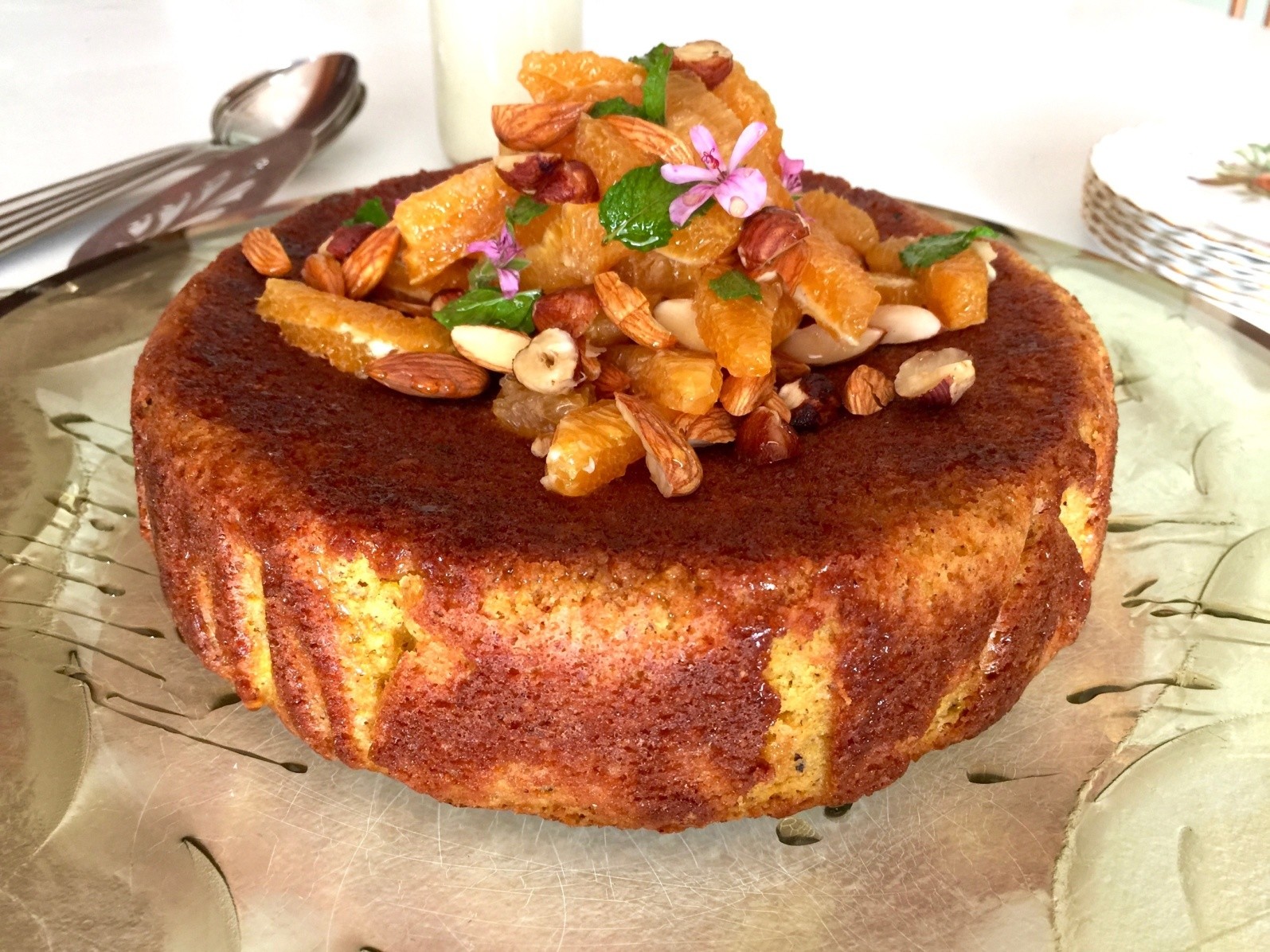 "This is like a pudding cake – dense, moist and absolutely delicious. It also happens to be one of my all-time favourite cakes! A mini food processor is the best way to achieve a nice fine-breadcrumb texture for the hazelnuts." - Anna Valentine
Ingredients
2 oranges
250g unrefined sugar
2 Tbsp ground flaxseed mixed with ¼ cup orange cooking water and leave to absorb for 10 minutes
½ cup brown rice flour
2 cup ground almonds
½ cup hazelnutsm, ground in the food processor until fine-breadcrumb texture
2 Tbsp baking powder


Directions
1. Add to a large pot:
2 oranges
enough water to cover completely.
2. Cover with a lid, bring to the boil, then turn down to simmer for approximately one hour, until the oranges are soft. 3. Drain (reserve ¼ cup of the water if you are making the egg-free version) and leave to cool for 10 minutes.
4. Preheat the oven to 160°C and line a 26cm cake tin.
5. Pull the oranges apart and remove any pips. Put the oranges in a food processor and blitz until very smooth.
6. Measure the following into a large bowl:
250g unrefined sugar
2 Tbsp ground flaxseed mixed with ¼ cup orange cooking water and leave to absorb for 10 minutes
½ cup brown rice flour
7. Whisk together well. Add the orange purée and the ground almonds.
½ cup hazelnuts, ground in the food processor until fine-breadcrumb texture
2 Tbsp baking powder

8. Using a whisk, mix everything together well then scrape into the prepared tin. Bake for 50-60 minutes; the cake is ready when you test it with a skewer and it comes out clean. Cool in the tin for 10 minutes, then take the cake out of the tin and cool completely on a rack.
Latest vegetarian & vegan recipes
Other delicious ideas…