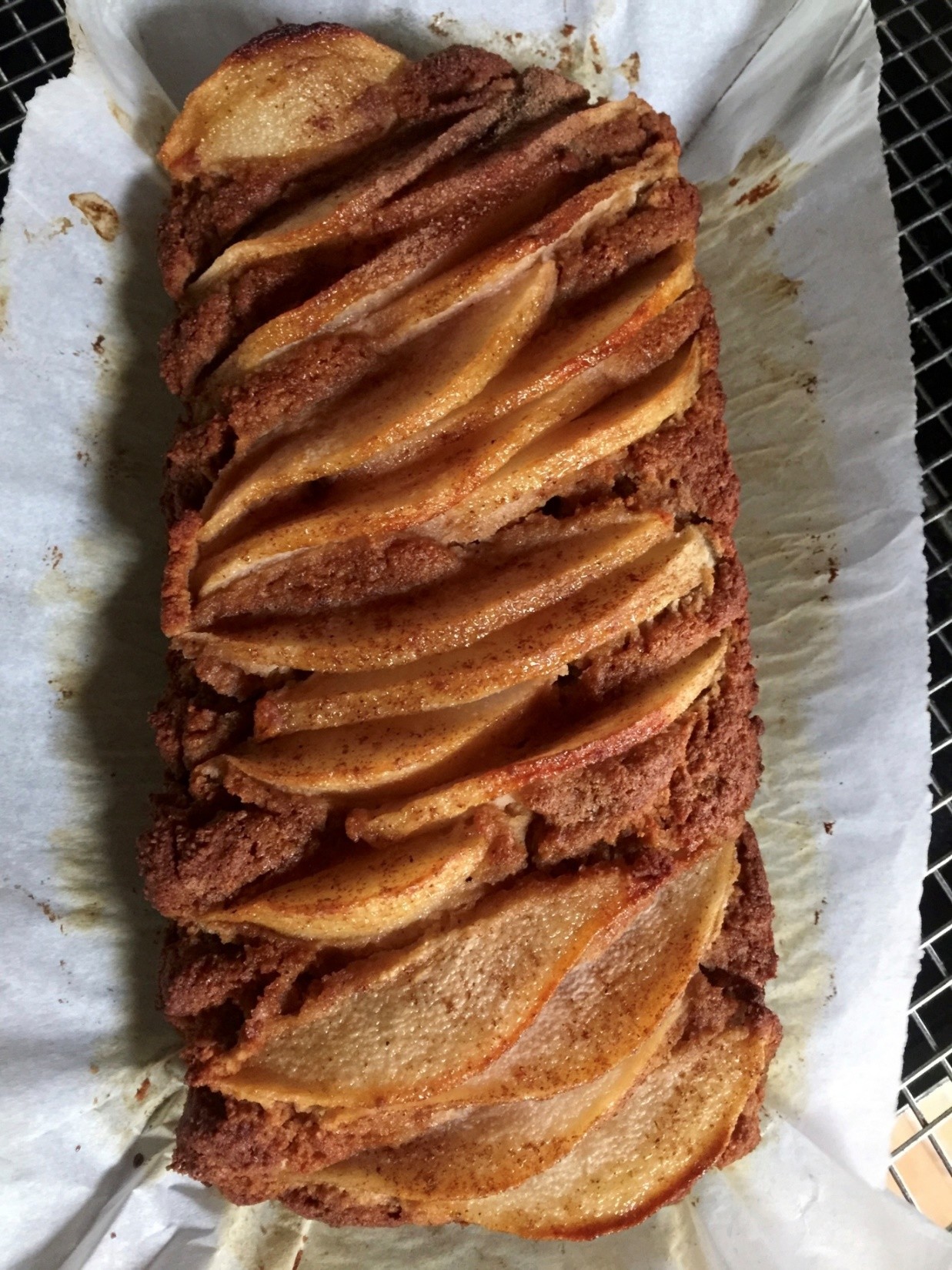 Lightly spiced, moist and delicious, this loaf is perfect for a tea break. "Many people I know have certain food allergies and intolerances and this loaf caters for everyone. There's no need to slather it with butter as the pear gives a creamy fruitiness to every slice, but absolutely do if it takes your fancy."
Our thanks to Anna Valentine for sharing this recipe! Click here for more delicious recipes.
Ingredients
Refer to next section for ingredients.
Directions
1. Line a 11x22cm loaf tin with baking paper.
2. Gather your ingredients and preheat the oven to 180°C. Measure the following into a large bowl:
¾ Cup Brown rice flour
½ Cup Coconut flour
¼ Cup Cornflour (starch)
¼ Cup Ground almonds
¼ Cup Coconut sugar
1 tsp Cinnamon
1 tsp Ginger
1 tsp Baking powder
1 tsp Baking soda
3. Measure the following into a separate bowl:
1 Banana, mashed
¼ Cup Honey or alternative syrup like date or agave syrups
¼ Cup Maple or alternative syrup like golden syrup
1 Cup Almond milk
1 Tbs Apple cider vinegar
½ Cup Rice bran or preferred neutral oil
4. Whisk together well then combine with the dry ingredients. Pour into the loaf tin and top with:
1-2 Pears, peeled and sliced into 5mm slices
½ tsp Cinnamon
1 Tbs Coconut sugar
5. Bake for one hour. Test it's done by inserting a skewer in the middle of the loaf, it should come out clean. Remove from the tin and cool on a rack. Store in a can or airtight container.
Latest vegetarian & vegan recipes
Other delicious ideas…