Recipes
Rayaan's Dry Masala Potatoes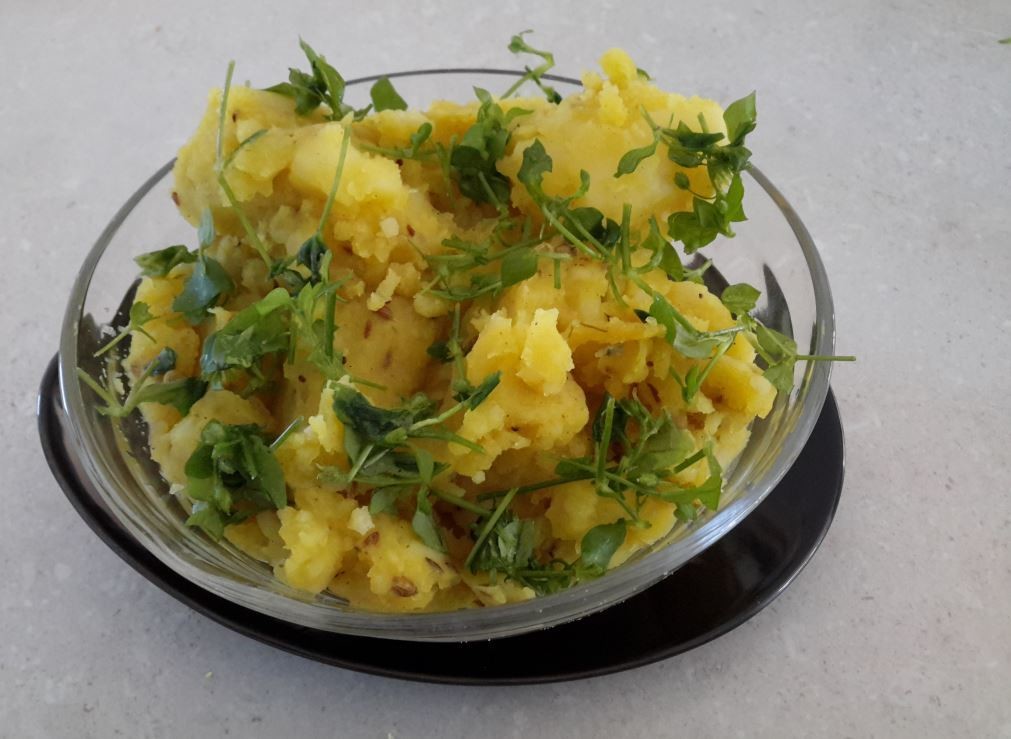 An amazing potato-based dry curry from this year's Think Kind winner Rayaan.
Ingredients
2 big potatoes – boiled and chopped or wedges
Oil – 4 Tbs
Cumin seeds – 1 tsp
Coriander seeds – 1 tsp
Mustard seeds – ¼ tsp
Salt as per taste
Black pepper powder –1/8 tsp
Red chili powder –1/8 tsp
Turmeric –1/4 tsp
Dry ginger –1/8 tsp
Green Chilies –as per taste
Hing –1/8 tsp
For Garnishing:
Dry fenugreek leaves
Fresh leaves – Rayaan used watercress
Garam masala –¼ tsp
Chat masala –½ tsp
Directions
Add oil to a warm pan (you can also fry without oil). Add cumin, coriander, and mustard seeds. Once the spices become aromatic (around 30 seconds), add potatoes. Cook on low to medium heat.
Add the rest of the spices immediately along with salt. Keep mixing it.
Sprinkle chat, garam masala, and leaves.
Relish with roti or make a sandwich. The sandwich may need more salt. You can spread your favorite green chutney into it as well.
Enjoy!
Latest vegetarian & vegan recipes
Other delicious ideas…