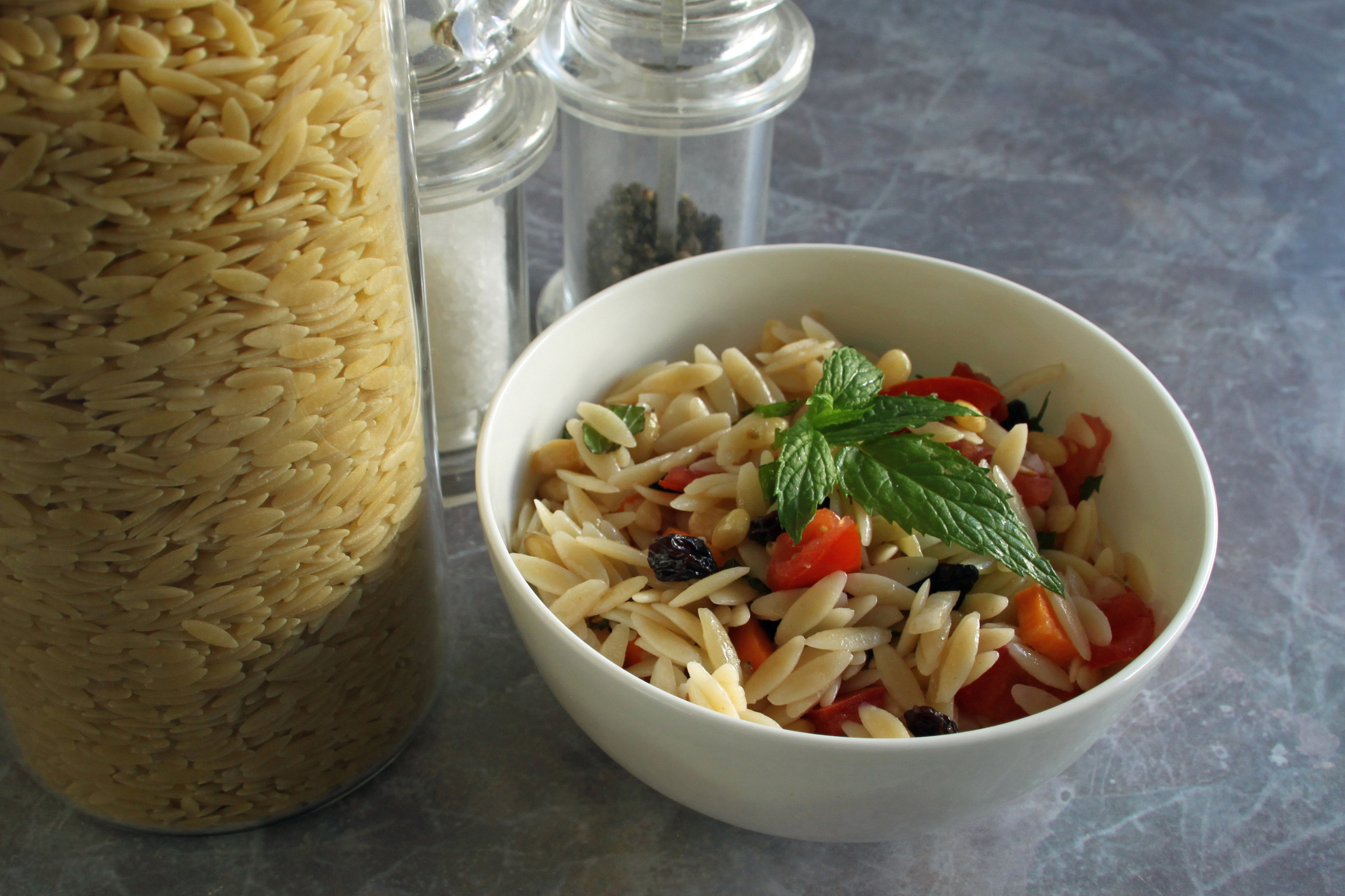 From "Home Tried Favourites" published by the NZ Vegetarian Society and available in our bookshop.
The salad needs to stand for an hour after making.
Ingredients
1 cup Risoni pasta (dry)
1/2 tsp salt
1/2 cup raisins or sultanas
16 fresh mint leaves, coarsely chopped
1 red capsicum, chopped
1/2 carrot, coarsely chopped
70g pine nuts, toasted
Dressing / Sauce

1/2 lemon, freshly squeezed
2 Tbs oil
Directions
Cook pasta as per instructions on packet, with added salt.
Drain, rinse and put into serving bowl.
Add the raisins, mint leaves, capsicum and carrot.
Dry roast the pine nuts.
Mix through the dressing. Stand to let flavours blend through, for a minimum of one hour.
Serves 2 as a main 4 as a side dish.
Latest vegetarian & vegan recipes
Other delicious ideas…