Recipes
Roasted kumara and nectarines with fresh corn salad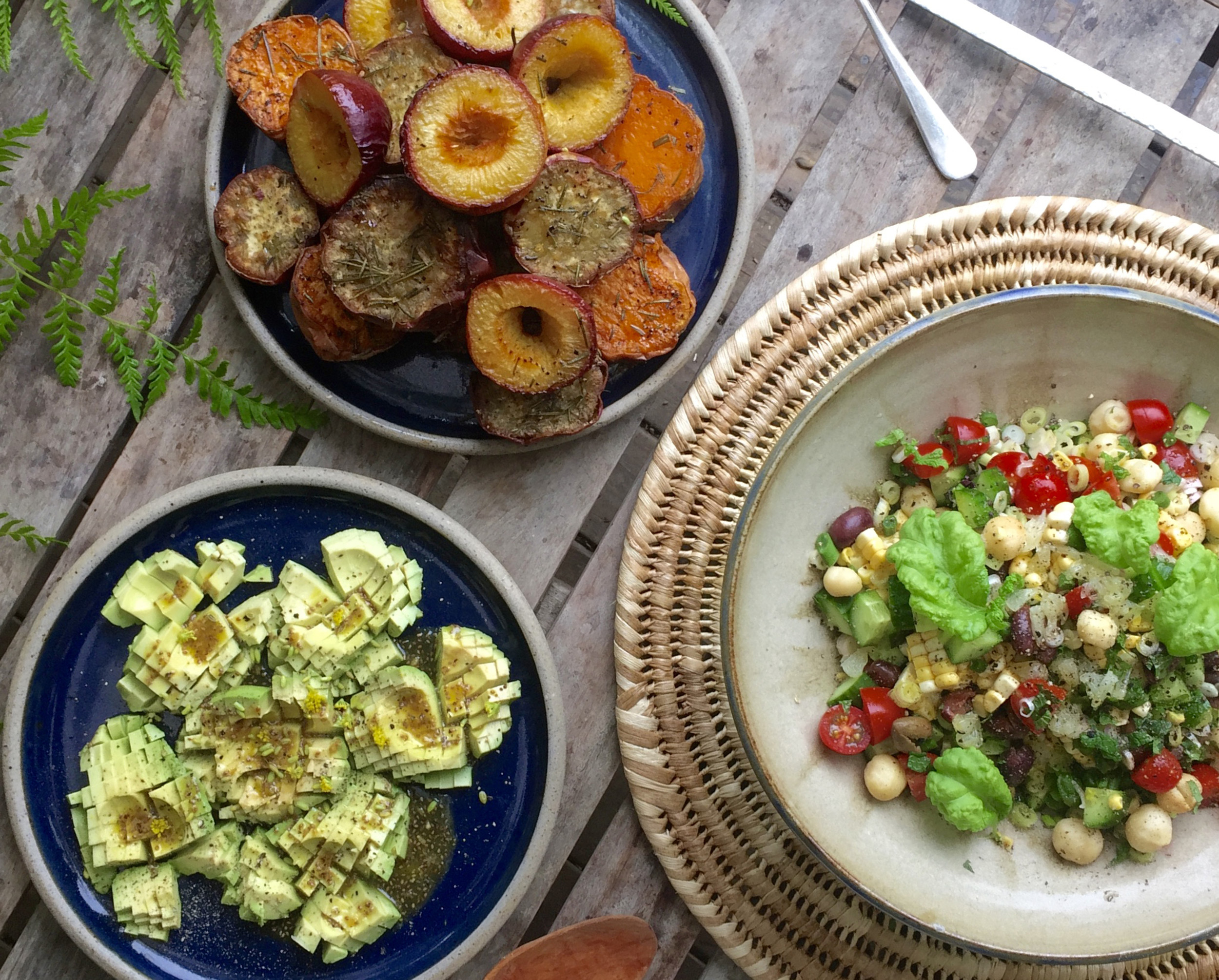 Ingredients
Refer to next section for ingredients.
Directions
Preheat oven on to 180oC or heat a hotplate on the BBQ.
If using the oven put your largest roasting pan into the oven to heat up with:
Gather your ingredients and prepare the following into a bowl:
4 Kumara, scrubbed and sliced into thick rounds.
2 Tbs olive oil
½ Tsp cracked Himalayan salt
¼ Tsp cracked black pepper
1 Sprig fresh rosemary, roughly chopped
4 Nectarines, halved and stones removed
Toss together and add to the hot tray apart from the nectarines.
Roast for 20 minutes, turning over once. If using the BBQ cook the kumara on a medium heat turning often to ensure even cooking. Then add the nectarines face down with:
Continue cooking for another 15 minutes, don't touch the nectarine too early if grilling they need to get a good sear on the flat side but they will colour up faster on the grill than in the oven. Turn the nectarines over after approximately 10 minutes. Meanwhile make the corn salad. Prepare the following into a salad bowl:
2 Fresh sweet corn cobs, kernel's removed
150 g Macadamia feta, diced or raw macadamia nuts
10 Pitted olives, sliced
6 Chives or 1 spring onion, sliced into rounds
3 Sprigs fresh mint, roughly chopped
1 Avocado or tomato, diced
Zest and juice of 1 lemon
2 Tbs extra virgin olive oil
Toss together well and serve with the roasted kumara and nectarine.
Latest vegetarian & vegan recipes
Other delicious ideas…