Recipes
Russian - Buckwheat with Mushrooms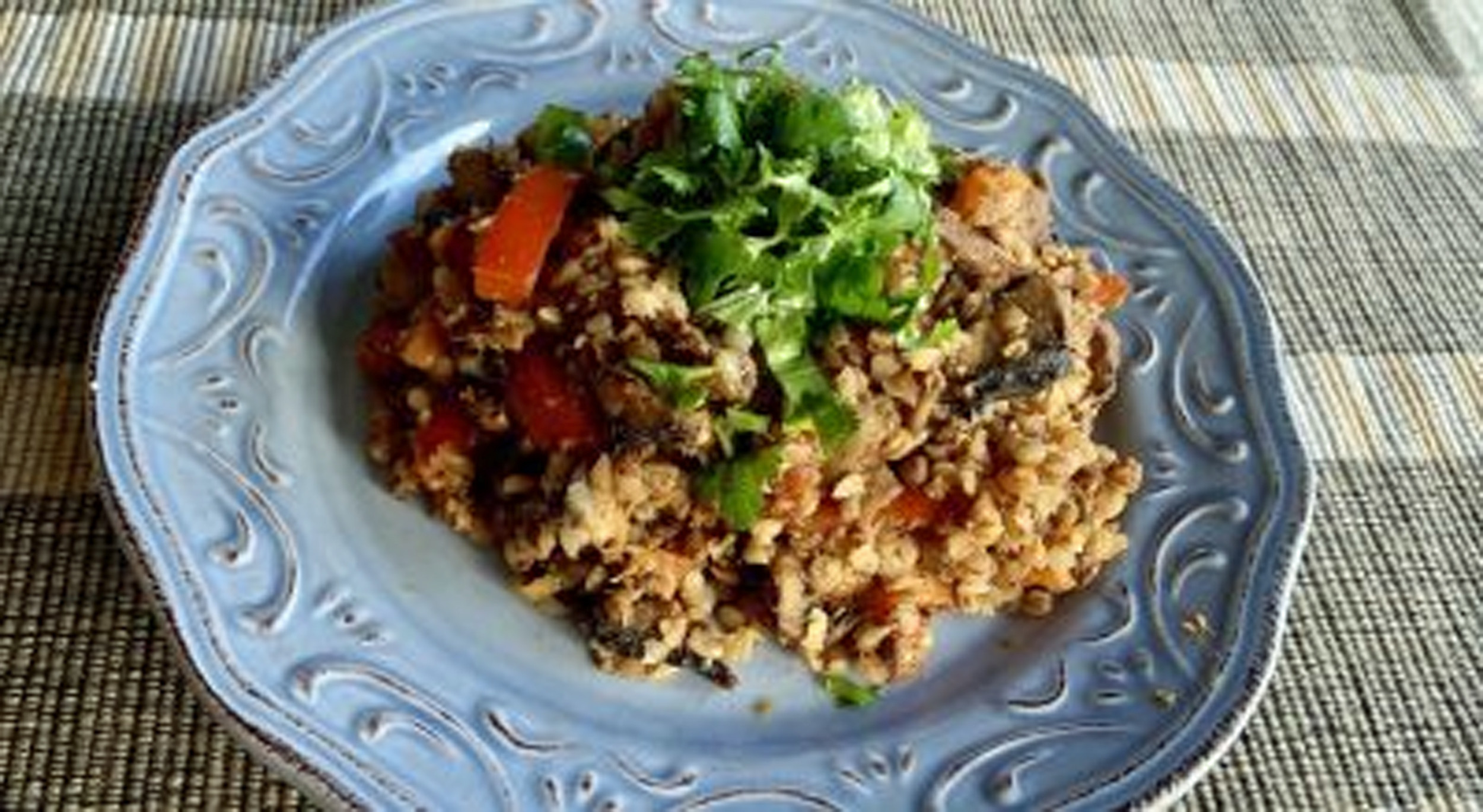 Vegetarianism is growing rapidly in New Zealand, but other parts of the world have had meat-free cuisines for centuries. For a rich and varied plant-based diet, talk to Chinese, Indians, Mexicans… Our wonderful volunteers have shared authentic recipes from around the world. Most of these recipes were traditionally vegan, but some were meat-based recipes that have been 'veganised'. We have collected 31 recipes from 31 different countries to share with you – one for each day of October, World Vegetarian Month.
Thanks to Liuba Beliaeva for the recipe & photo.
Ingredients
1 cup whole kernel brown buckwheat
1 Tbs olive oil or other oil
3 cups cold water
3-4 large mushrooms, sliced
1 medium onion, finely diced
2 medium carrots
1 medium capsicum
1 Tbs grounded cumin
1 tsp grounded coriander
1/2 grounded paprika
Fresh parsley or coriander as a garnish
Salt and black paper
Directions
Chop mushrooms, capsicum, carrots and finely dice onion.
Rinse the buckwheat (get rid of that dust) and drain well.
Boil buckwheat for around 10 min in a pot until kernels are soft and fluffy.
At the same time, heat a pan fryer or a large skillet. Once it's hot, add 1 tbs oil of your choice. Add onions and cook for 2-3 min stirring occasionally. Then add mushrooms, carrots, capsicum. Continue to sauté until carrots are soft.
Add spices, salt and pepper.
Mix boiled buckwheat with vegetables, stir properly. and add some fresh parsley or coriander to garnish.
Latest vegetarian & vegan recipes
Other delicious ideas…